Pranks Abound At SDCC: Planet Of The Apes Impression "Contest"
From Bleeding Cool reporter Will Romine:
Hey Pals!
San Diego Comic-Con is many thing to everyone. For some, it's an opportunity to fill that hole in their action figure collection with an exclusive. For others, it's a chance to meet your favorite comic creator. And then there's this guy: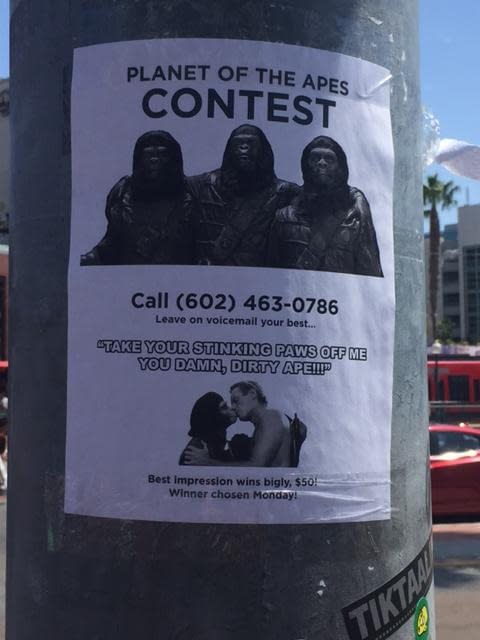 I saw a few of these posters at the crosswalk between the convention center and The Gaslamp District. At first, I thought it was marketing for War for the Planet of the Apes, but it seemed too subtle and unprofessional. Then it dawned on me. For some reason or another, the owner of this number must have did something terrible to the guy who printed this poster. When I called, the voicemail box was full, but for five glorious days, this man must have been receiving hundreds of phone calls. This could also be a viral marketing campaign for a local business. I guess we'll never know. If any of you call this number and get through, let us know!