Comic-Con's Best Booth You Never Heard Of: I Heart Guts – Something For Every Body
Celebrating the first full day of San Diego Comic-Con, I walked the entire Exhibit Hall floor while scoping out all of the booths. Almost everything I passed was exactly what I expected. Geek clothing, comics, geek collectibles, comics, geek toys, comics. You get the point. It was all cool and geeky and interesting, but it was all…expected.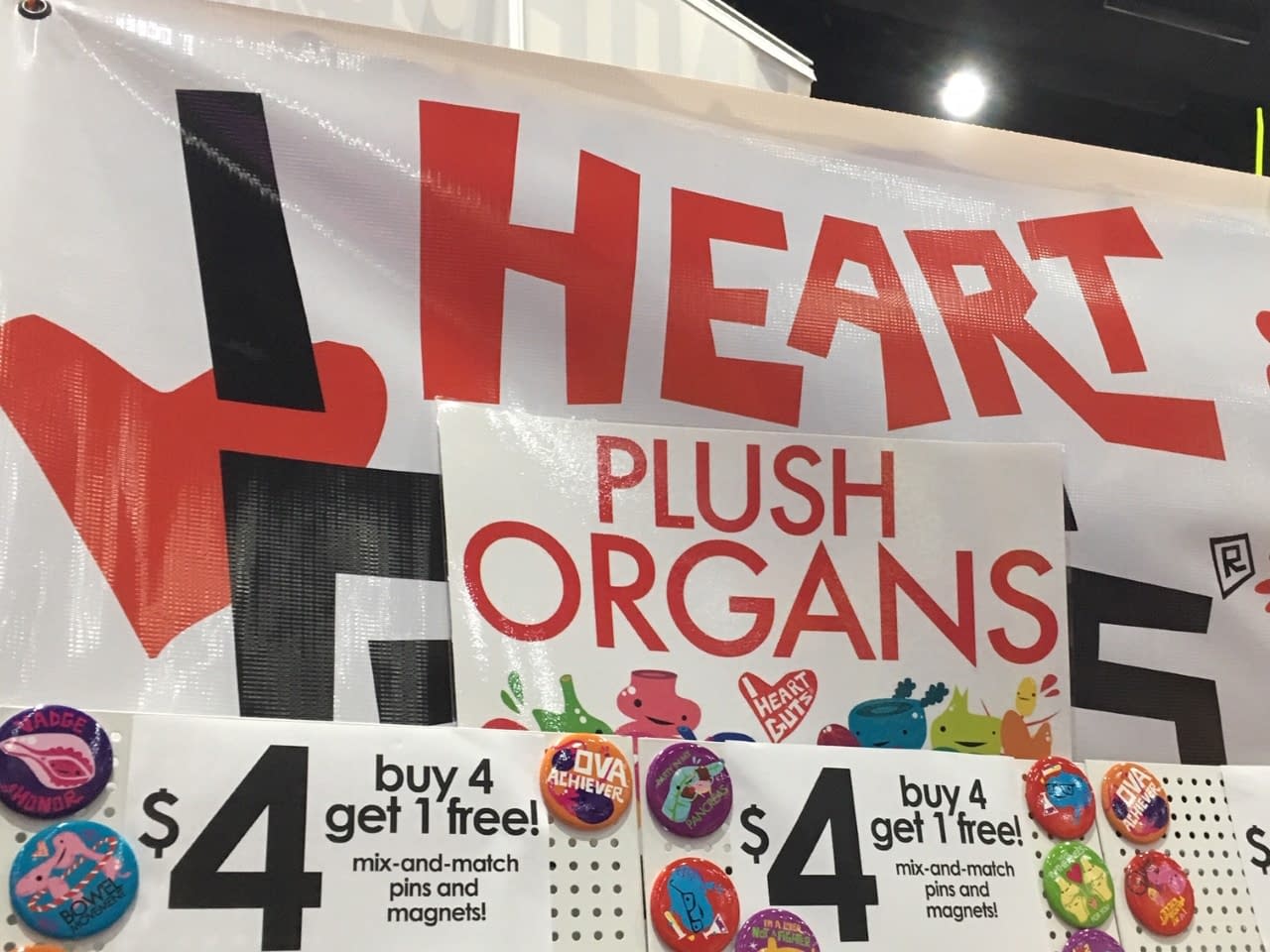 Then I found the I Heart Guts booth. This booth is awesome. It is completely filled with plush internal organs. Big organs, small organs, obscure organs, useless organs, all of them have their place at I Heart Guts. In addition to the organ's anatomical name, each is accompanied by a hilariously punny catchphrase. For example, the bladder says "don't stop relievin'" and the kidney is for "when urine love."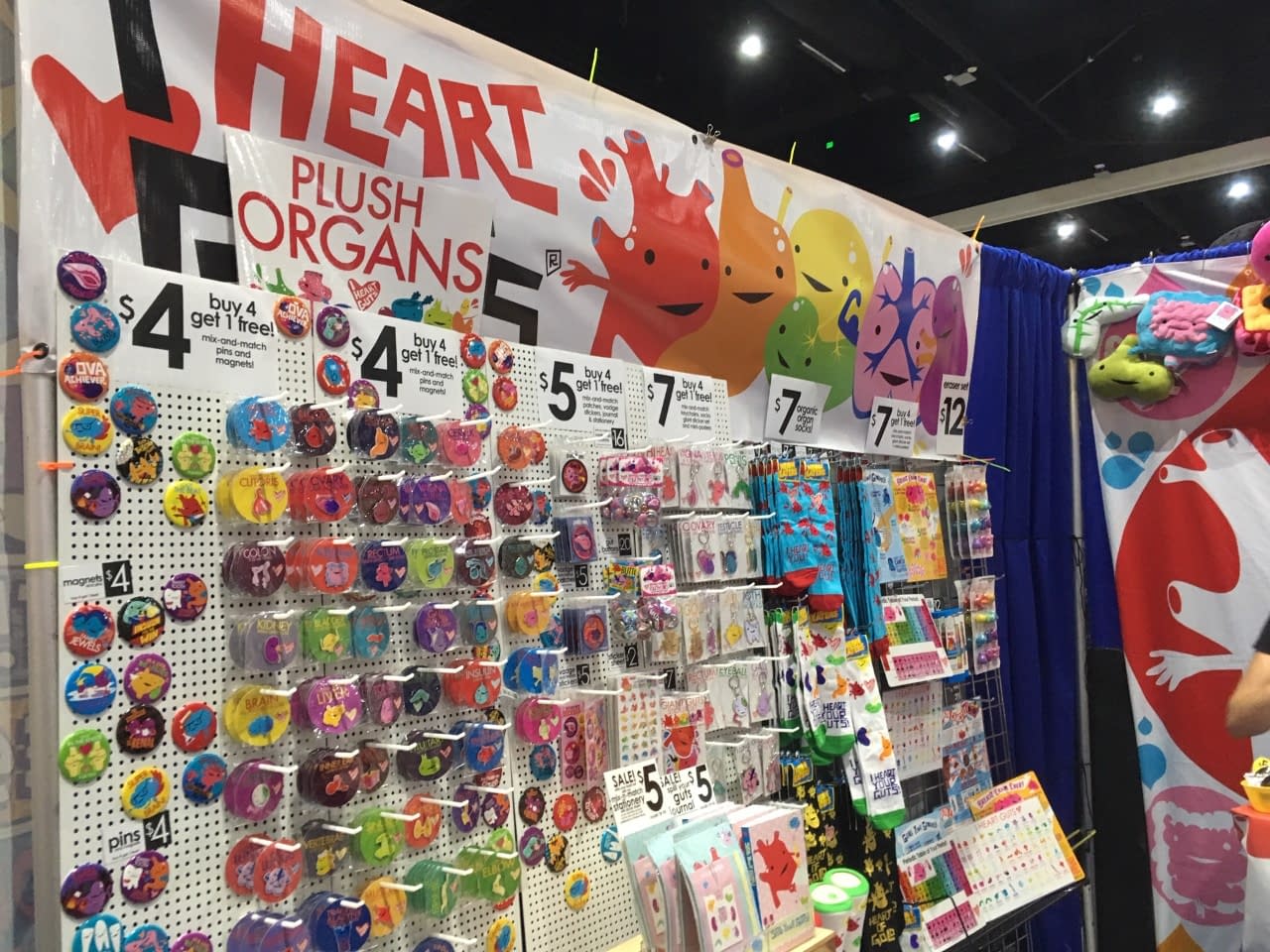 Each plush is brightly colored, soft, cuddly, and reasonably priced at $20. The universality of the merchandise draws attendees of all genders, ages, and geek interests. While visiting the booth I saw families with children, teenagers exploring on their own, and lots of adults endlessly entertained by the anatomical audacity. Plush body parts shouldn't be edgy. But somehow, the way that I Heart Guts respects all internal organs, even the ones seen as explicit or dirty, seems revolutionary.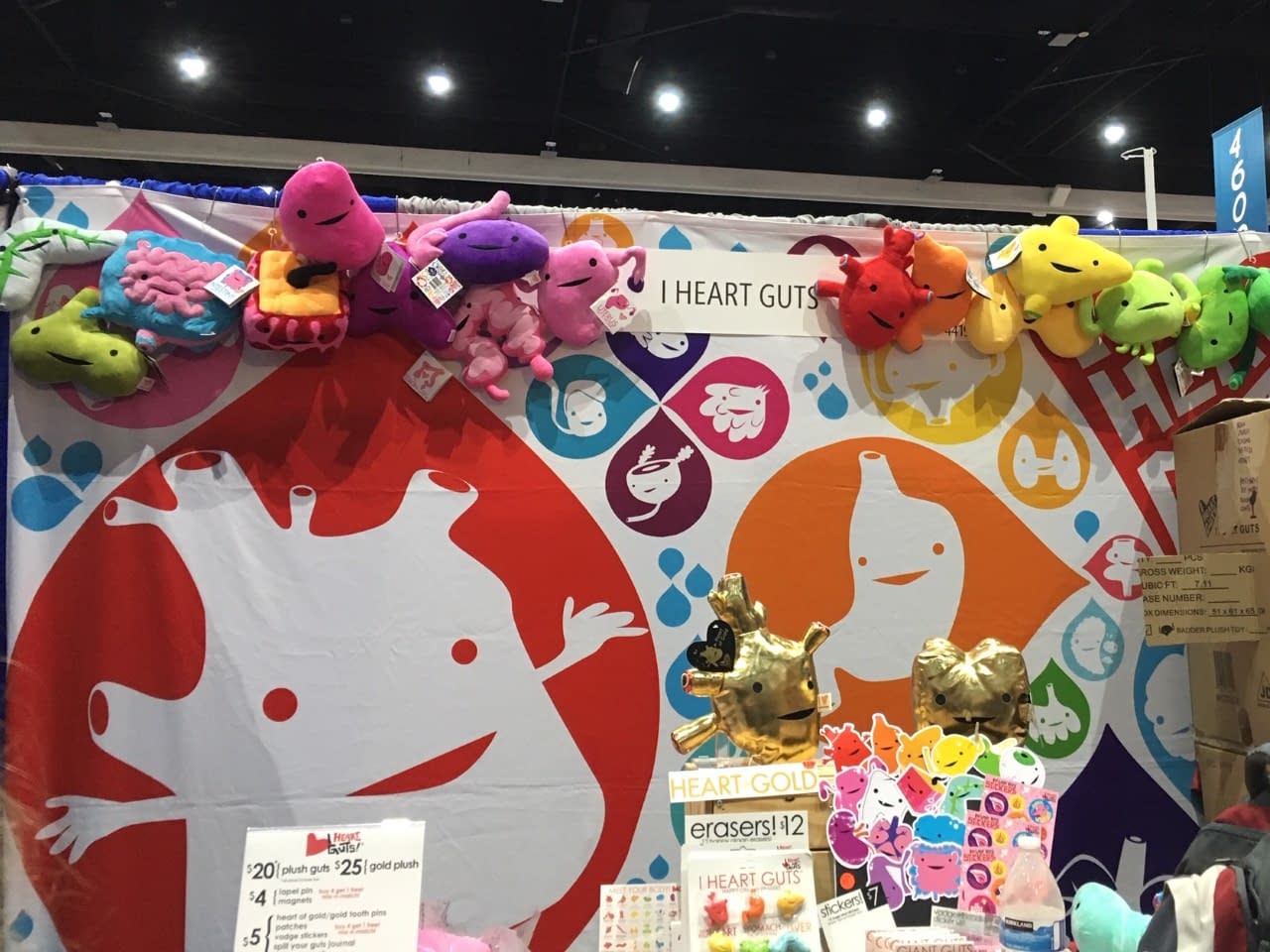 In a sea of geeks, comics, pins, and pops, I Heart Guts is something original. It is a celebration of the mundane in a new, fun, non-threatening way. While fans may differ in what characters and properties they love, everyone has organs. Maybe I Heart Guts is the next step in loving and accepting the human body as it is. A way of respecting, celebrating, and laughing at the very processes that keep all of us alive.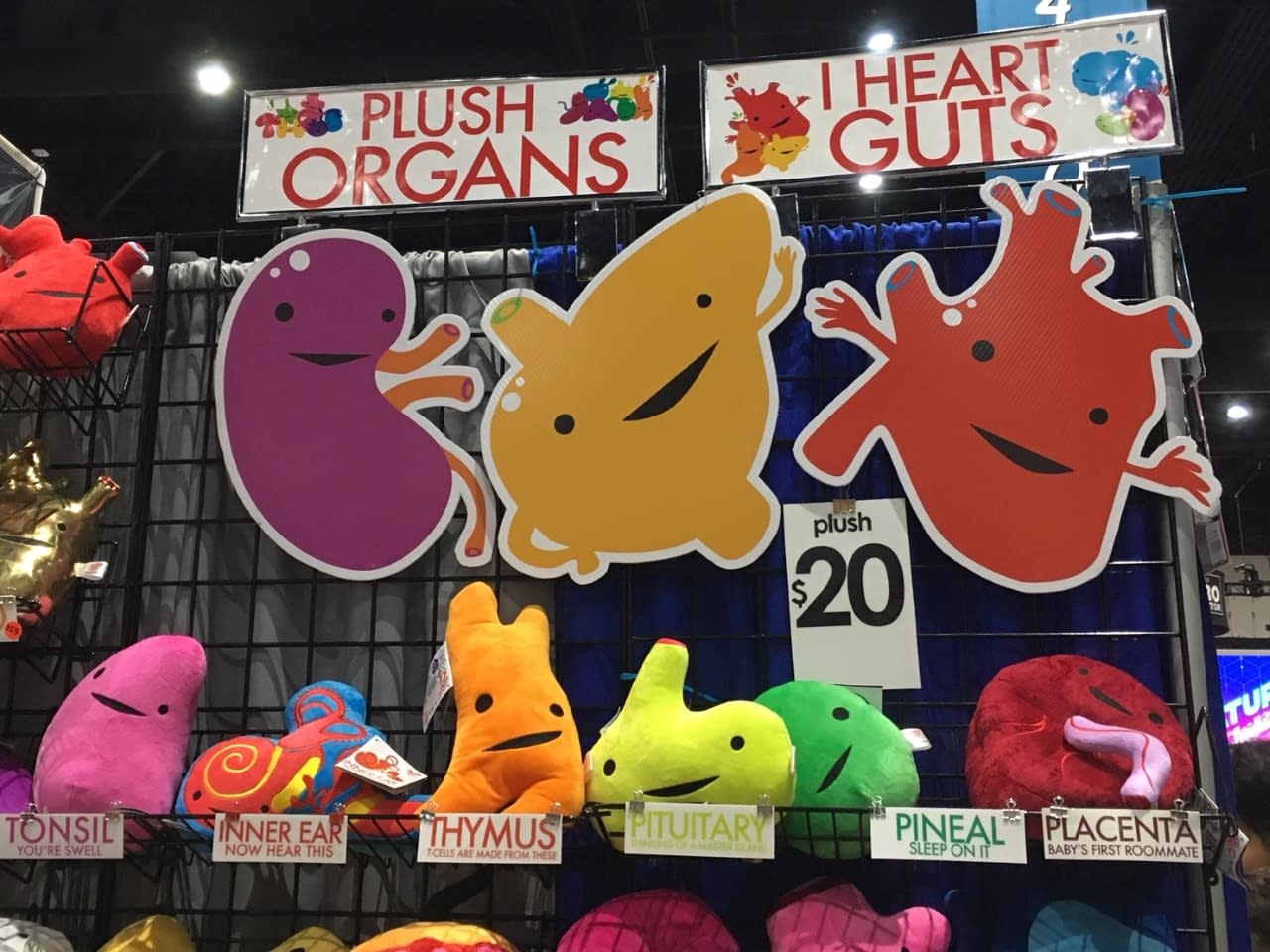 If you are kicking around the Exhibit Hall at San Diego Comic-Con 2019, stop by the I Heart Guts booth, #4419. Maybe you will see my picking up some internal organs for my kids. After all, there's something for every body.