Posted in: Movies, san diego comic con, TV | Tagged: amc, Dave Erickson, entertainment, fear the walking dead, robert kirkman, sdcc, television
---
SDCC '15: Fear the Walking Dead Debuts at Hall H – Yay!
All right, Bleeding Coolers. The world's going to find out for the first time what Fear the Walking Dead's about and how it will relate to the main show. Let's get ready!
The premiere date is Sunday, August 23, at 9 pm, and it takes place in Los Angeles, California.
Producer Dave Erickson says that Robert Kirkman, The Walking Dead's creator, told him that Kirkman wanted a show that's distinct from the original. Instead of Georgia, he wanted a major city and wanted to be able to see the city's fall. Los Angeles is a place for reinvention, where people come to become something new, and that plays to many of the characters. Thematically, a great place to have the show and how it deals with the apocalypse.
There's a great sense of tension. The audience comes to the show knowing what's coming, but the characters don't because the apocalypse is new to them. It will be interesting watching Los Angelenos slowly come to understand what's happening. They don't know at first, but they find out. They think people are sick at first and then realize they're the undead. The series takes place loosely during Rick's coma in first season of The Walking Dead.
Kim Dickens (Madison) said that the show's a new genre for her. She wasn't sure at first that she fit in the zombie world, but the script sold her for the part because it was well-written. It's exhausting to do a show like this, and she had nightmares at first, but it's been fun ultimately.
Cliff Curtis (Travis) loves his character, who's an optimist and in love with Madison, but he's also got his ex, Liza, and kids from the previous marriage. He's an English teacher, loves his children and sees part of himself in his character. He takes his work one day at a time and had good talks with the producers. His character is completely unprepared for the apocalypse mentally and emotionally.
Frank (Nick Dillane) doesn't know much about his character yet because not many episodes have been shot yet. It's been amazing working on the series though so far. It's been good. According to Erickson, Nick is Madison's oldest son, and the character's in a bad place at first. Traits that he has now may or may not serve him well in the apocalypse.
Producer Dave Alpert said Rick is an alpha leader in The Walking Dead so it's easy to envision Rick as a hero, but with this show, there's no obvious leader because a lot of these characters aren't necessarily leaders or alphas in their day-to-day lives. And their lives before the apocalypse are perhaps chaotic, but then they're thrust into new roles, and we'll see who becomes strong and who crumbles to dust when danger comes.
Executive producer Greg Nicotero said the two shows are different. Fear the Walking Dead's cast are regular people whereas the people on The Walking Dead are larger than life and more inherently heroic or assertive. Seeing this companion show's characters change will be very interesting to watch. Are they mentally equipped for this? We'll see.
Nicotero said that the walkers in this particular show are more like regular people in appearance. They look more sick, and the decomposition isn't as severe because the apocalypse is new and walkers are freshly turned.
Alycia Debnam-Carey (Alicia) is a high achiever and has a broken family. She's Madison's daughter and is self-sufficient and is better to get up and do her own thing, and she has a lot to lose when the apocalypse comes and has far to fall. The character's a 17-year-old girl and the world falls apart and she's got to deal with it.
Elizabeth Rodriguez (Liza) said that her character is Travis's ex-wife and mother of their sons. They were married for 13 years and have been divorced for 3 and is protective of Chris, one of her sons and is going to nursing school and is at the center of the outbreak because of her job. Liza has to put her life and dreams on hold for this and doesn't take any shit and is nurturing and comes into the world. Her character wasn't supposed to be Latina but became that way and she's excited to play that character. Liza has to move in with her ex and his new wife and it's interesting.
Lorenzo James Henrie (Chris) said that the cast bonded quickly after they started rehearsing and filming and he's happy to be a part of this show.
Ruben Blades (Daniel Salazar) said that this role, he felt good about accepting it because the character's complex. Blades likes science fiction and his character is a barber who came to Los Angeles to start a new life with his daughter to start a new life and the events occur that force him to revisit a past that he's trying to get away from. Blades is a musician and feels he's lucky to work in film and television as well.
Mercedes Mason (Ofelia Salazar) is Daniel's daughter who was born and raised in United States to immigrant parents. She's protective of her parents and proud and feels like she has to take care of them in some ways. Then the apocalypse happens and she learns that she has to rely on them more than she thought she'd have to.
Rodriguez, who's also on Orange is the New Black, said that Fear the Walking Dead is different from her other show because with the prison show, you know who your enemies are, you know the rules, and you know when you get out. Whereas in the apocalypse, there's more the fear of the unknown
Responses to Audience Questions:
There are no plans for the two shows to interact, according to Erickson. The show is mostly in East LA, and many of the female characters are going to be strong, and Madison becomes tough in the first few episodes. Ann Hurd said that some people expect that, if they have money they can buy themselves out of the apocalypse, but that won't be the case on the show. Chris Hardwicke would guest-star on one of the shows as a zombie or character, but he's unsure it would work in reality. Blades, who was in Predator 2, said he'd have a better chance of surviving zombies than the Predator. Ann Hurd said that AMC Global will make Fear the Walking Dead's August 23 premiere at the same time all around the world no matter where anyone lives.
---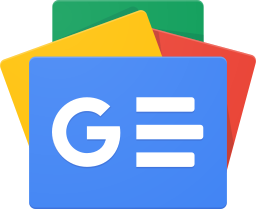 Stay up-to-date and support the site by following Bleeding Cool on Google News today!