SDCC 2014: The Legendary Pictures Panel With Godzilla 2, Skull Island, Warcraft And Much More
Joseph Schmidt liveblogged from Hall H…
Jessica Chobot introduces Thomas Tull of Legendary Pictures, who recounts their efforts of bringing out Godzilla.
Director Gareth Edwards checks in via pre-recorded video in. "If you hadn't had the reaction to the film last year, we would have never been able to make this film. .. We Get to make another one!"
Godzilla 2 is announced, Edwards returning to direct when he's done doing this small-budget sci-fi film called Star Wars or something.
Another teaser clip plays and says Rodan, Mothra and Ghidora will be in the second film. The fans go ape shit.
Next Chabot plays a clip of As Above, So Below, a found-footage horror film. Researches find an ancient mass grave hidden under Paris' catacombs. They find it, get stuck, and end up chancing upon the gates of hell. The catacombs seem to alter to the fears and sins of the trapped victims, playing up the psychological factor as well.
Director John Dowdle and his co-writer and brother Erik Dowdle came out and talked about their fascination with the Paris underground and why they wanted to make the film.
Next Chobot introduces Hollywood filmmaker to his first con, director Michael Mann.
Mann discussed his body of work and what he's learned over his storied career and why he always wants to make different films while maintaining the elements that make his work unique.
Mann then introduced his film Blackhat, starring Chris Hemsworth, a hacker serving time who must work for the feds to find a terrorist. After the trailer, Mann brought Hemsworth to the stage to enough catcalls to make Benedict Cumberbatch all huffy.
"There's no one that does the precision and detail like [Mann]," Hemsworth said. They discuss the films themes of surveillance and technology in a post-Snowden world before heading off stage.
Chobot then introduces filmmaker Guillermo Del Toro to large applause.
He hypes up Crimson Peak and Pacific Rim, saying to go by his booth on the con floor to check out the Oculus demo of Pacific Rim. "It's fucking awesome," he says to laughs. "Fuck that!"
He has a trailer of Crimson Peak and says, "You get me, but you also get Tom fucking Hiddleston." Huge cheers. Del Toro likes cussing as much as the ladies love Tom.
The trailer showcases the house in which the film takes place. It is moody and creepy with gothic architecture. Hiddleston provides narration. When he appears on screen, everyone cheers.
"We have scary ghosts, but I think scarier people." Del Toro said he wanted to create this film for a strong woman and show her journey.
He then asked the fans a couple of questions which consisted of…
"Hellboy 3?" THUNDEROUS APPLAUSE.
"At the Mountains of Madness?" DITTO.
And with that, he left the stage. Chobot now introduces director Duncan Jones to the stage to discuss the Warcraft film adaptation.
Jones talks up the franchise 20-year history and creating an origin story befitting the fan base. "It is such a technical challenge," he said, saying that the film isn't coming out until 2016 despite wrapping production a couple of months ago.
They premier a clip of the film, the first piece of footage anyone has yet to see, and the film looks great. It has the epic feel of the Tolkien films, but with the elaborate sets and costumes of the Warcraft universe. The Orcs look great. It seems promising.
Then Jones left, Chobot brought Thomas Tull back to the stage, and they played one last clip: a premier of new monster movie Skull Island. With that, the panel ended rather abruptly, with no Chobot to say goodbye to.
Farewell, Jessica. If you won't say goodbye, I will.
---
---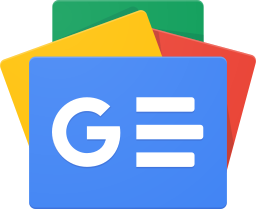 Stay up-to-date and support the site by following Bleeding Cool on Google News today!