Dear Pinup Girl Clothing- our closets need a section devoted purely to your shapely dresses, swinging skirts, and the new Overlook Hotel inspired collection.
Fans of The Shining will no doubt know the most recognizable hotel carpet in cinema history (this side of the Atlanta Marriott Marquis) as well as the blue-purple pattern, which features in 9 new garments (6 of the orange-red, 3 of the blue-purple) available for pre-order know from Pinup Girl Clothing.
***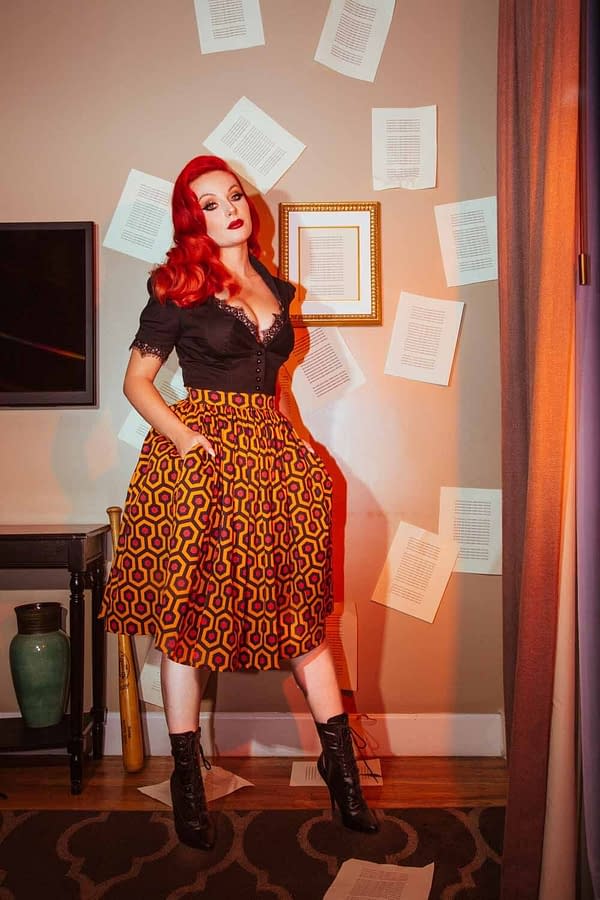 The Red Hotel Bella skirt is printed cotton sateen, and is available in women's sizes S-L, and 4X (but sizes are going fast!).
Don't overlook this killer couture piece! Our Red Hotel Bella is a gorgeous gathered skirt with the perfect amount of vintage inspiration and mesmerizing imagery. Constructed with a sweep designed to showcase the iconic graphic pattern, the Red Hotel Bella Skirt features deep seam pockets and versatility you can style 237 ways, so you'll always be supernaturally stunning in this separate.
***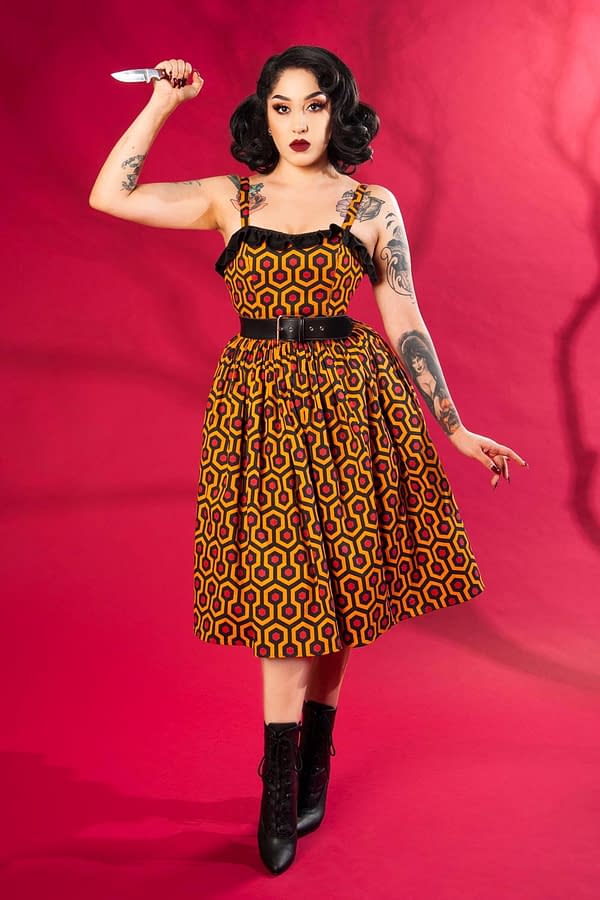 This printed dress is pretty amazing too, but has even LESS sizes available.
***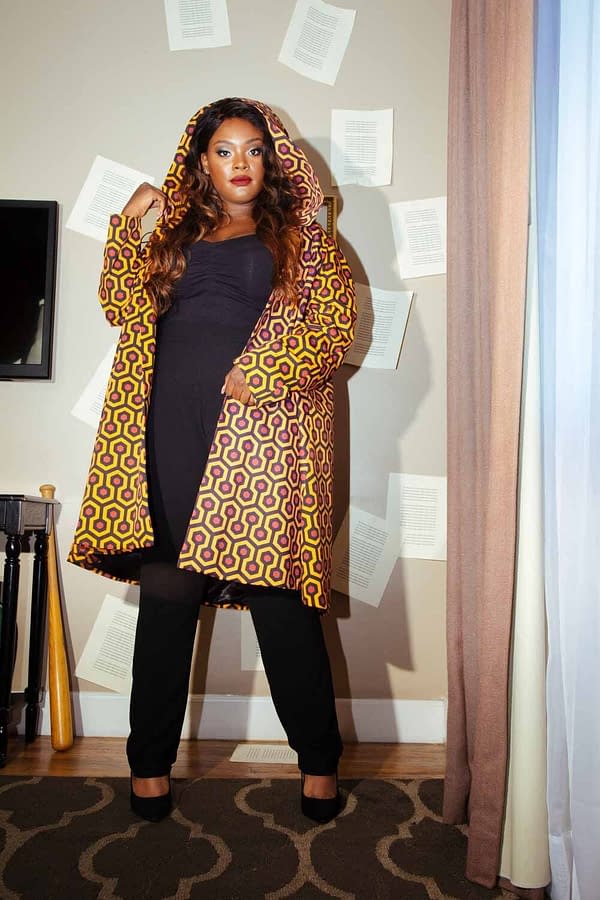 Okay but this COAT.
***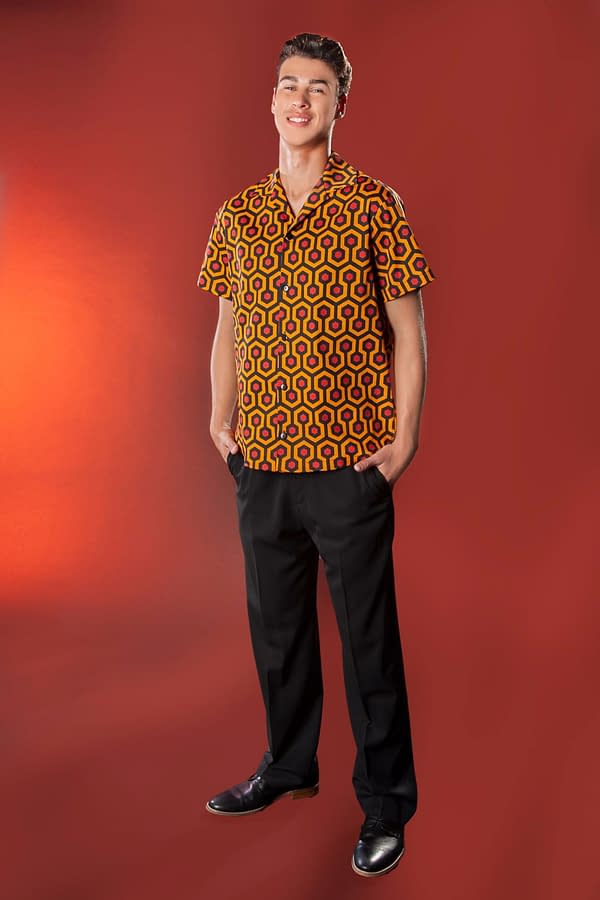 Yes, there is even a men's bowling shirt featuring the print, too. It's available in men's sizes, S-3XL.
This retro style Men's Bowling Shirt is Pinup Girl Clothing's tribute to the ultra cool folks who support their pinup partners. Our sinister cotton sateen bowling shirt boasts a spread collar, front button closure, short sleeves and an all-over, mid-century inspired Red Hotel Print. Pairing it with your partner's matching Red Hotel print outfit will make you both look and feel absolutely killer!
***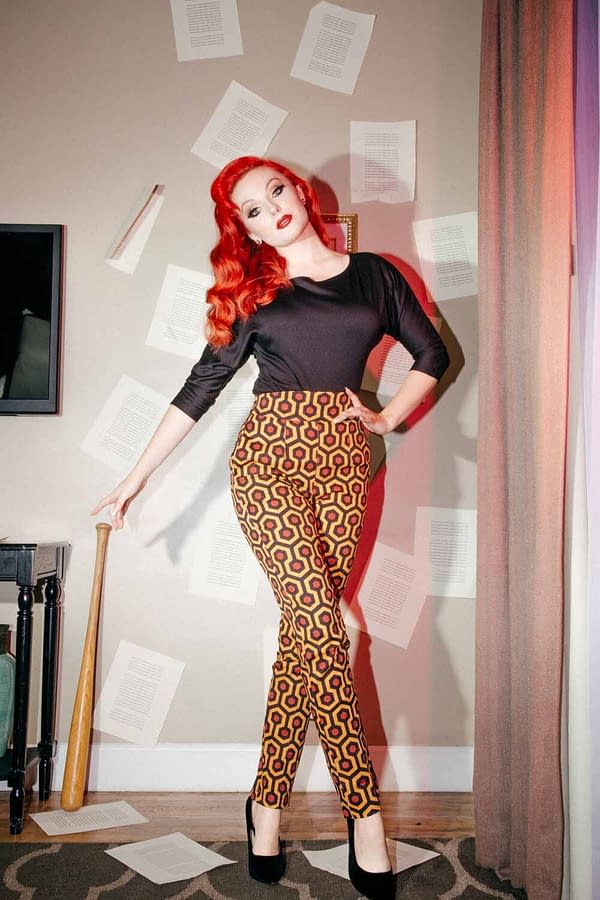 There are Overlook pants!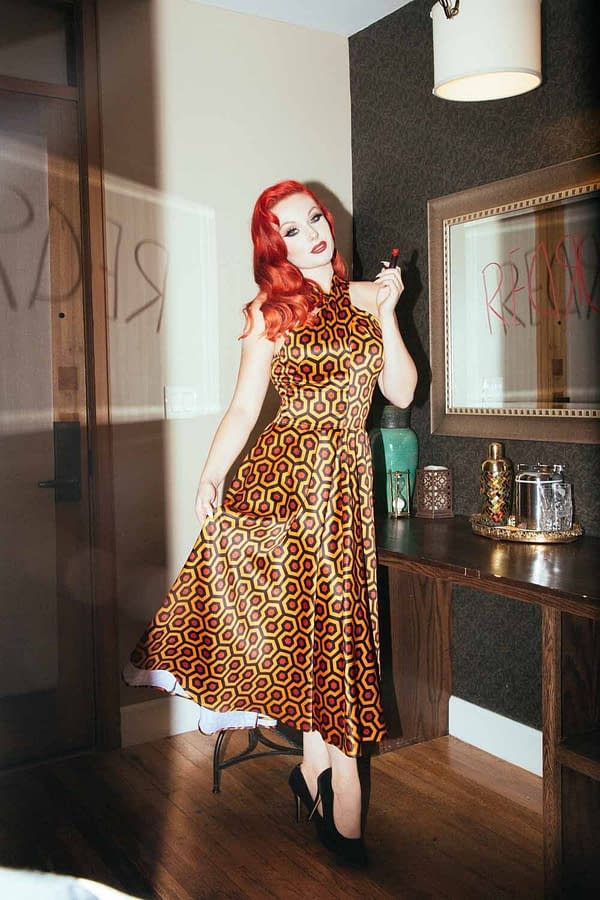 And, this GORGEOUS gown we kinda want to wear for New Years Eve.
***
Here's the three designs featuring the blue-purple-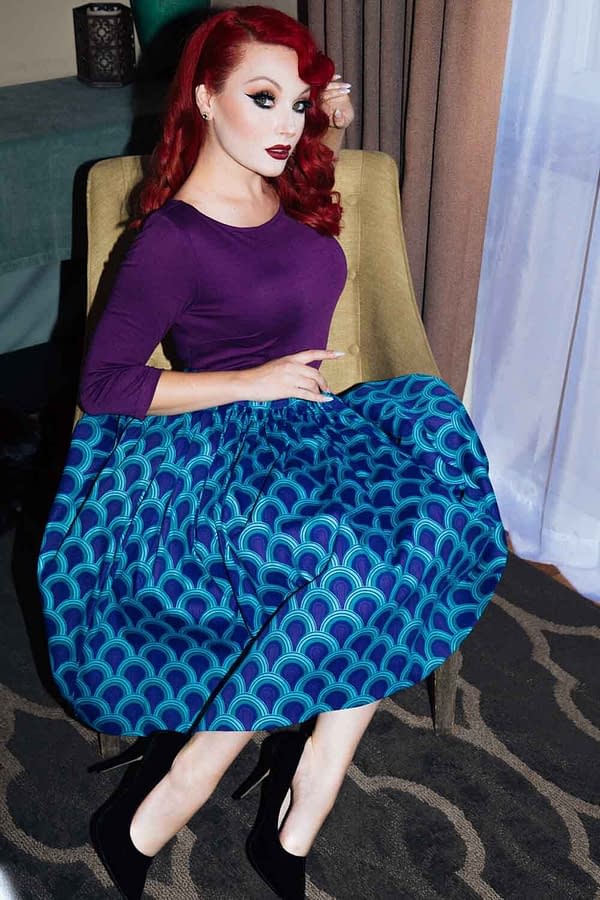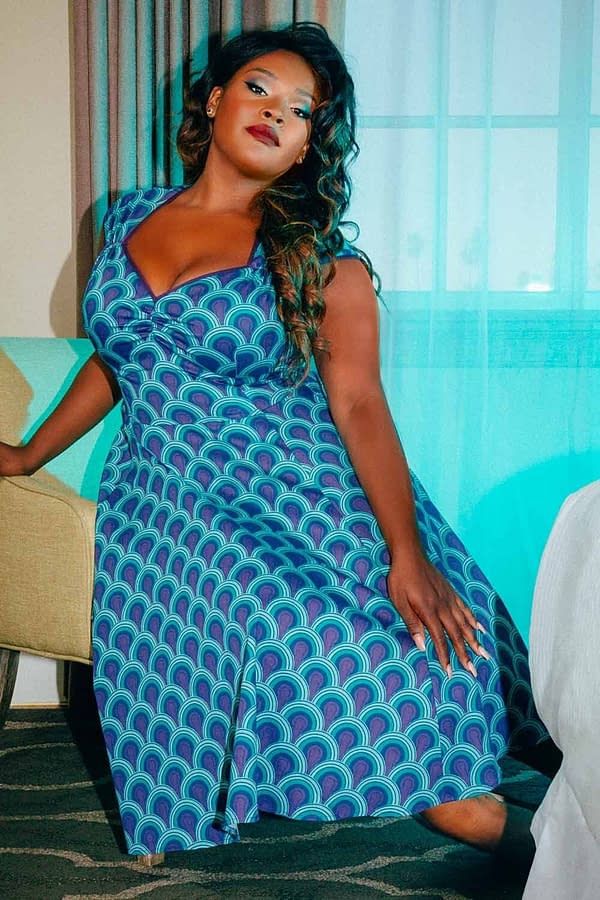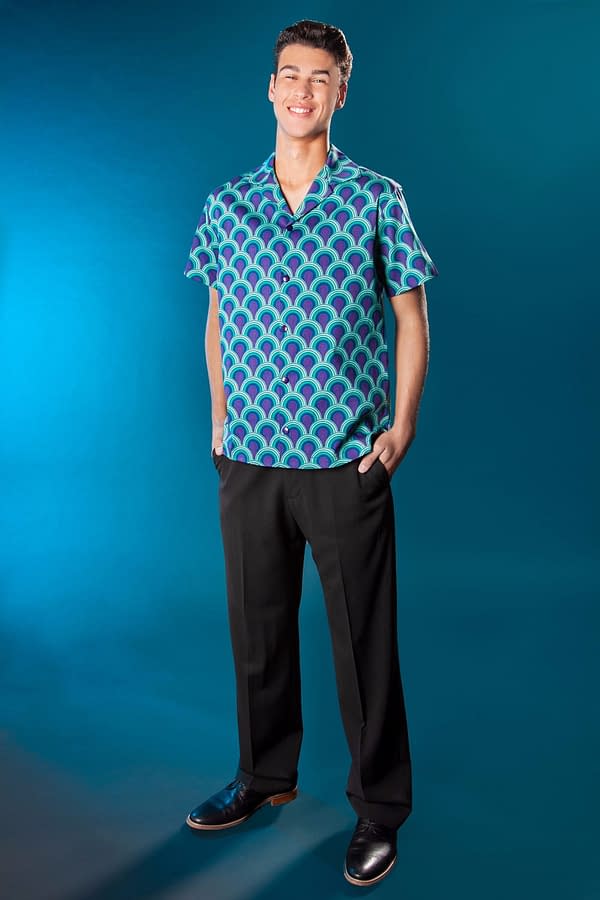 Needless to say, we can't decide which pieces we want first. All work and no fashion make Jackie a dull girl, after all.
You can check out other offerings from Pinup Girl Clothing on their website here.
Enjoyed this article? Share it!