It wouldn't be a Comic-Con without existing brands getting a spinoff.
Nutista is a San Diego nutbutter maker. And their new Nutista/Stone w00tstout Nutbutter is the nutty counterpart to Stone Brewing's San Diego Comic-Con tribute beer, Drew Curtis/Wil Wheaton/Greg Koch Stone Farking Wheaton w00tstout.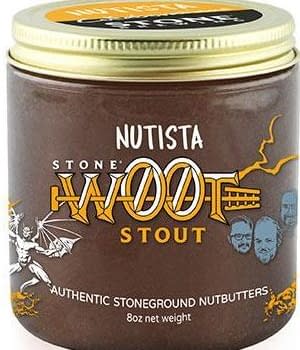 Nutista/Stone w00tstout nutbutter is made with raw pecans, dry roasted peanuts, Belizian chocolate, bourbon-soaked malt, dry malt extract, Brazil Oberon coffee, malted rye, roasted barley, brewer's yeast, coconut, and Himalayan sea salt.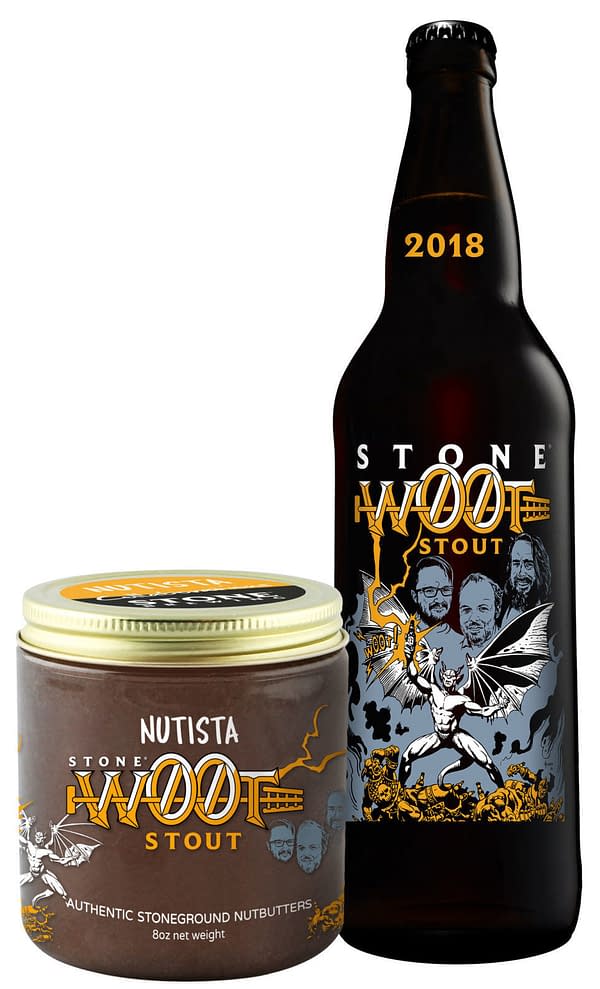 This dark brown nutbutter features a thick-cream texture, a rich chocolate aroma, and flavors of bourbon and chocolate. It has notes of coffee, coconut, and roasted malts on its finish. Nutista/Stone w00tstout nutbutter is now available for purchase.
Tonight, as Stone Brewing hosts its annual Hop-Con 6.0 at Stone Brewing World Bistro & Gardens – Liberty Station on from 7-11 p.m., Nutista staff will be at the event to provide Hop-Con attendees with samples of w00tstout nutbutter and Nutista's other small-batch stoneground creations.
"Our company's goal," says Nutista co-founder Tristen Cross, "is to make nutbutter much more accessible, fun, and delicious. So we make innovative, nutritious flavors that have never been done before, that have culinary flair and are super clean. The w00tstout version checks all of those boxes for us."
Stone Brewing Executive Chairman and co-founder Greg Koch is also a co-founder of Nutista, and Koch says this new nutbutter fills an important role. "We created the w00tstout beer," Koch notes, "in honor of all things geeky and nerdy that go with Comic-Con. Now we have nutbutters worthy of geeking out, and this particular one has a geek-beer counterpart. Nerd on!"
Someone tell the Rick and Morty writers — there's a whole episode waiting to be written about geek nutbutter…
Enjoyed this article? Share it!