Some of the Delicious Hamburgers You Can Find at Disney Springs
Happy National Hamburger Day! Okay, yes, it was yesterday, but come on — we can celebrate burgers any day of the year. This is probably Jughead Jones's favorite holiday, and if he were a real boy, he'd probably be honored to eat the burgers below. All of these burgers can be found in Disney Springs, Disney World's shopping destination.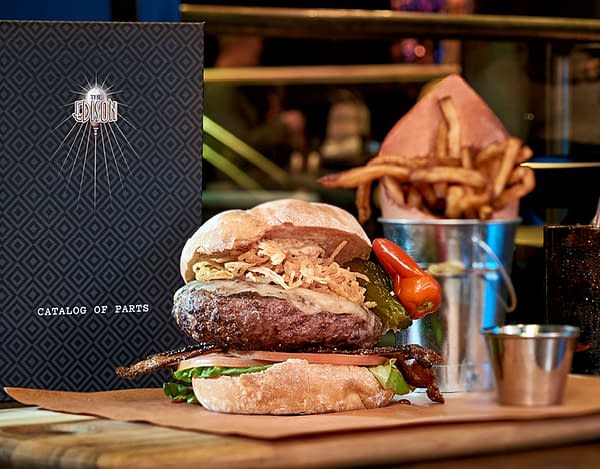 The Edison Burger at The Edison: a 10-ounce beef patty blending sirloin, short rib and brisket and topped with sharp cheddar, crispy onion rings and a layer of smoked bacon.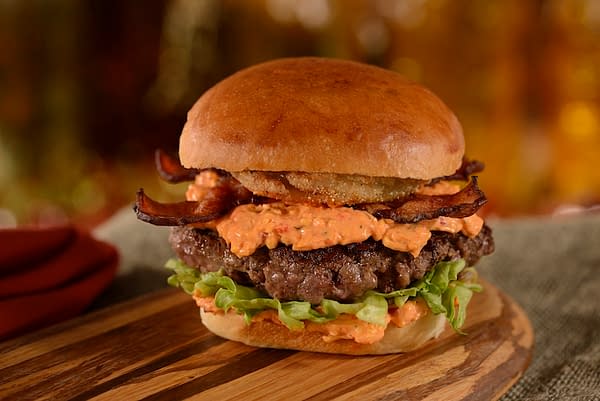 The Southern Burger at D-Luxe Burger: a fried green tomato, Pimento cheese, lettuce, onion and bacon are paired with their signature blend beef patty.
The BBQ Bacon Burger at House of Blues: cheddar cheese, apple-wood smoked bacon, crispy jalapeños, sautéed bourbon onions and Memphis BBQ sauce.
Now if you'll excuse me, I need to go eat.