Level Up Your Costuming Skills with Humble Cosplay Bundle 2.0
This week, Humble Bundle is highlighting the Humble Cosplay 2.0 bundle. This book bundle contains a variety of books on sewing, mold-making, 3d printing, body-painting, and other basic and advanced techniques used to make imaginative costumes that come to life. Whatever your skill level, there's something new to learn in this bundle. The books are provided in multiple formats and are DRM free for you to save and enjoy on your preferred devices.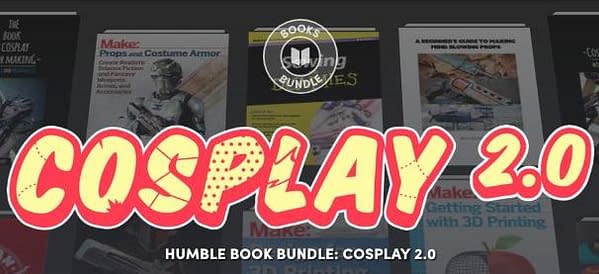 I'm not much of a costume-maker; but having dabbled in sculpture and prop-making and sewing, I can see the value of all these books for anyone wanting to make a stand-out costume, or perhaps just add a personal touch to clothes they already have. The sheer variety of skills to learn in this bundle is myriad and well suited for the modern crafter; books you might not find at your local stores.
In addition, this bundle helps support Doctors Without Borders, a charity that works hard to give medical support to people in need throughout the world.