There's something about the trendy millennial pink color. It's fun, it makes me happy, and it lends itself to just about everything. Inside the Main Street Confectionery in Magic Kingdom, the creative bakers and creators have come up with fun ways to celebrate the color in their food! This Millennial Pink Mickey brownie cupcake is just one of those items, and oh boy was it delicious.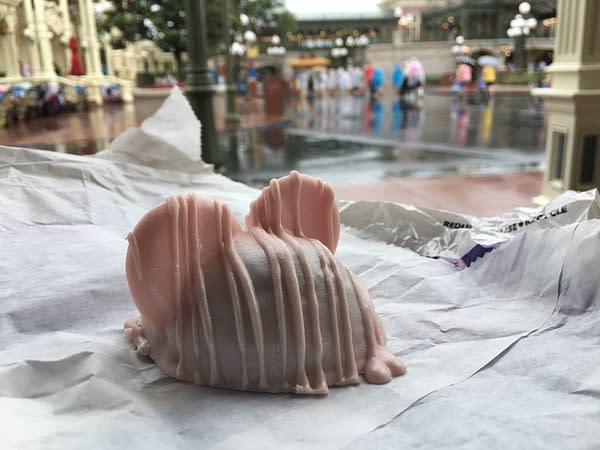 Everything inside of the Confectionery is fresh — some of it is even made in front of you. Everything inside is quality, and while this dome was on the higher side ($4), it was delicious. The pink vanilla frosting melted inside of my mouth, blending in perfectly with the soft, warm brownie. The Mickey ears were pieces of white chocolate and complemented the treat well. This was an ideal way to end my afternoon inside Magic Kingdom. If you're headed over in the near future, be sure to grab one of these!
Enjoyed this article? Share it!