Fans of pro wrestling had the pleasure of witnessing a great show last night at All In, but the main event featuring Rey Mysterio, Rey Fenix, and Bandido vs. the Young Bucks and Kota Ibushi was noticeably rushed. The fast-paced match ran for just 12 minutes, ending seconds before the PPV went off the air. It's a minor complaint considering the overall success of the event, but according to Bryan Alvarez and  Dave Meltzer on the Wrestling Observer Radio show (via Wrestling Inc), the main event was actually 16 minutes shorter than originally planned.
According to the report, the primary culprit was the previous match between Marty Scurll and Kazuchika Okada, which apparently lasted 12 minutes longer than planned. The other offender was the match between Hangman Page and Joey Janella, which featured a lot of theatrics accompanying Joey Ryan's return from the dead, heralded by a procession of inflatable penis druids. As a result, the main event, originally planned to last 28 minutes and featuring 6 competitors, had to end after just 12.
As far as hiccups go for the first pro wrestling show not promoted by WWE or WCW to draw 10,000 people in almost 25 years, running 16 minutes overtime is a mild one, but it still might have been nice for the main event to get a little bit more time. What did you think? was the extra-long Okada/Scurll match a worthwhile trade, or would you have preferred more time for the main event?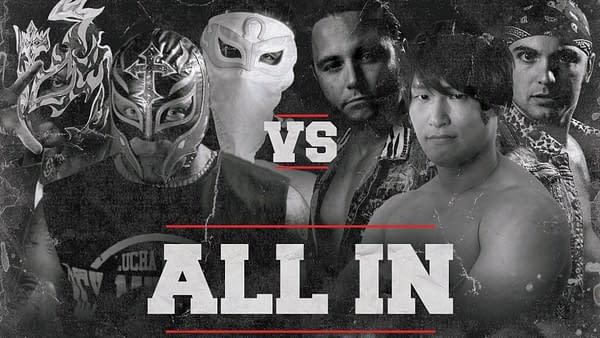 Enjoyed this article? Share it!