WWE Superstar Kane to Drag Knox County Tennessee Straight to Hell as Newly Elected Mayor
It's a classic tale of redemption. Despite multiple skeletons in his closet, any one of which would have disqualified a person for public office before the Trump era, WWE superstar Kane has become the mayor of Knox County Tenessee. Kane, a libertarian who secured the Republican nomination in May, defeated Democratic opponent Linda Haney, though the outcome was never really in doubt, as the county leans heavily Republican and Haney has never once proven she can deliver a tombstone piledriver.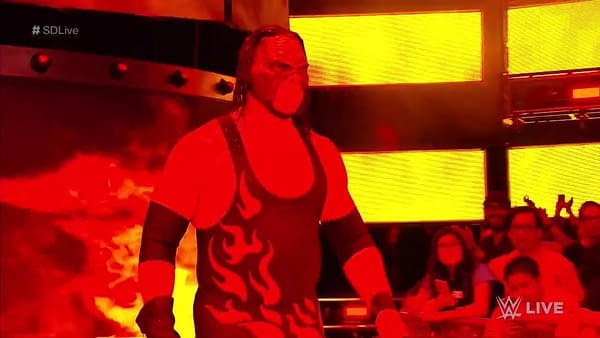 Kane has a sordid past that could have seriously damaged his candidacy. The whole Katie Vick affair was a big mess, and there was the time he electrocuted the testicles of his boss, Shane McMahon, the time he lit Good Old Jim Ross on fire, or the time he attempted to murder Braun Strowman by tossing him into the back of a garbage truck and turning on the compactor. Kane frequently spoke, while on the campaign trail no less, of his "sick and depraved acts" and tendency to "delight in terror, delight in pain." That wasn't enough to turn voters away from casting a ballot for him in Knox County Thursday.
In a promo declaring victory Thursday night, according to Knox News, Kane said that his campaign was initially met with laughter. But who's laughing now?
Kane joins other pro wrestlers who found a second career in politics such as former Minnesota governor Jesse "The Body" Ventura and WWE Hall-of-Famer President Donald Trump. He was endorsed by a range of powerful figures ranging from Senator Rand Paul to Daniel Bryan. WWE congratulated Kane for his win on Twitter.