8 seasons and almost 10 years have all come down to this- the last ever episode of HBO's high fantasy drama series, Game of Thrones.
We don't beat around the bush- there are only 2 images from the final episode, both courtesy of HBO, and one by our photog crush Helen Sloan.
The first features Queen Daenerys (Emilia Clarke) looking out at the smoking ruins of Kings Landing while her remaining Unsullied army stands at attention.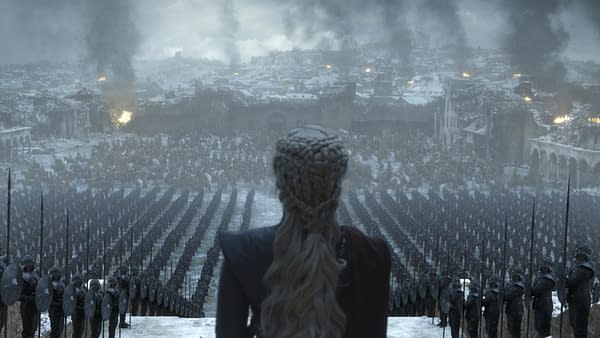 The second is a very weary-yet-determined lookin' Tyrion (Peter Dinklage) standing the midst of the rubble.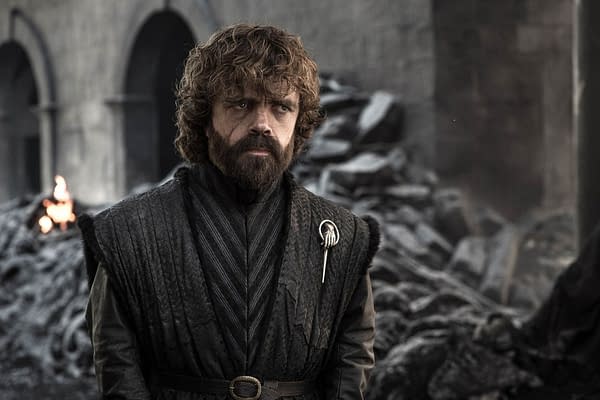 One could make the connection that Tyrion is down in the dirt and the char of the catastrophic devastation of the city, while Dany is above the damage she caused (at least in her own mind).
Has it sunk in yet that this is REALLY it? The end of the televised Song of Ice and Fire series?
We're hoping for at least one more teaser or trailer, but chances are we won't be getting anything more.
The last ever episode of Game of Thrones, season 8 episode 6, will air on Sunday May 19th.
Enjoyed this article? Share it!