[rwp-review-recap id="0"]
For all the faults anyone might have with the Arrowverse it is undeniably an important part of superhero TV history. They've been adding shows since the universe and now that Arrow is ending, The CW's Batwoman is looking like it's going to be the show to try and replace it. The running joke is that Arrow has been trying to be Batman since the first season so now we have an actual derivative of Batman joining the universe. The first episode premiered at San Diego Comic-Con during the Warner Bros. pilot preview panel.
While there is certainly the awkwardness that usually comes from a pilot and everyone settling into their roles, Batwoman has potential with some good fight scenes and an interesting direction.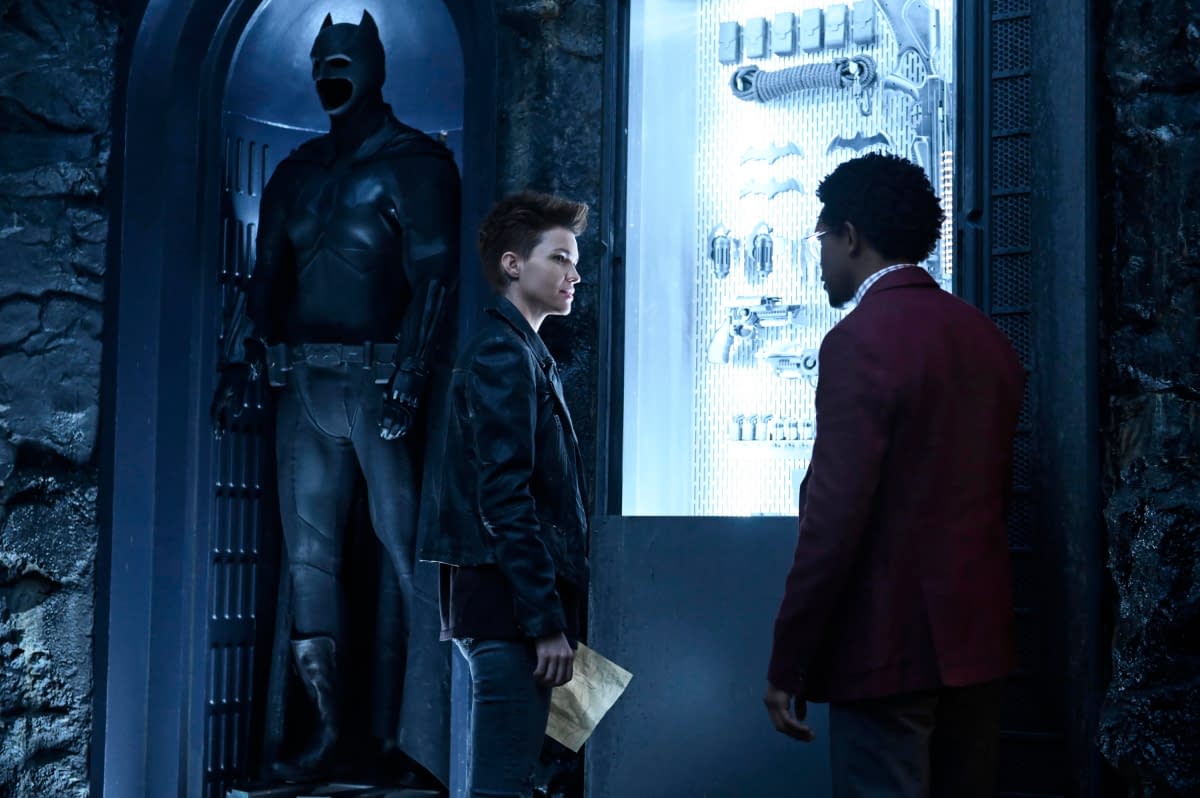 When it comes to pilots there are two extremes when it comes to casts in pilot episodes; either everyone is immediately into their roles or there is some awkwardness and everyone needs a little time to settle into their roles. Batwoman very much is in the second camp. Everyone seems a bit awkward on-screen like they need a little time to figure out exactly what they want to be doing and how. It leads to a few cringy moments but not anything that takes away from the rest of the episode.
The pilot is a short origin story that shows how Kate Kane got her abilities and why she feels the way she does about Batman. Ruby Rose has a great physical presence in the action scenes and much like a lot of Arrowverse shows said action scenes are pretty well done. We don't get to see much in the way of gadgets but the pilot does a good job of setting up the status quo so we know exactly what is going on in this version of Gotham.
https://www.youtube.com/watch?v=vrIiPcv4_iY&t=7s
We also get the chance to meet villain Alice played by Rachel Skarsten. Her outfit looks like something your high school friend who was into gothic lolita would wear which means, should this catch on, we're going to see about a million cosplays of it. To get into it would be various levels of spoilers but Skarsten hams it up plenty which is what you need to be a villain in a show like this.
The entire show is rather silly in a self-serious kind of way. We'll have to see if that tone ends up working for an entire show but it did work for a pilot. The show looks like it's going to approach some interesting issues when it comes to what society thinks of LQBT people but it appears to be approaching these issues in a very human way which will make straight people understand the perspective easily.
Batwoman has a few bumps in the road but these are all issues that can be easily resolved in a few episodes. The Arrowverse is looking to bring in someone new now that Arrow is ending and Batwoman looks like it's up to the challenge.
Batwoman will premiere on October 6th on the CW.
[rwp-review-ratings id="0"]
[rwp-review-form id="0"]
Enjoyed this article? Share it!