Carmella Shocker: Another WWE Star Reveals Urine Fetish
Following last week's big urine-based angle between Jeff Hardy and Sheamus, another WWE couple has come out in favor of watersports. Carmella and Corey Graves discussed the subject on an episode of their Bare With Us podcast, with Carmella coming out in favor of golden showers. All four Superstars are members of the WWE Smackdown roster, making one wonder just what it is about the blue brand that's created such a fascination with yellow.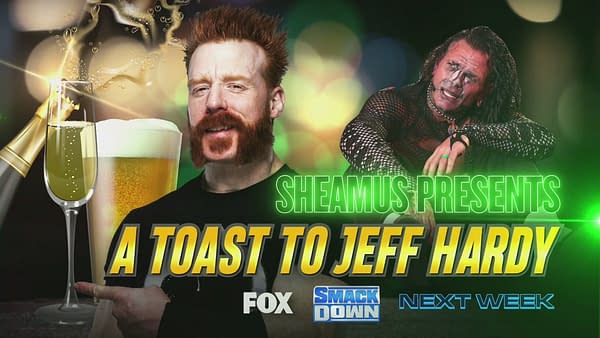 On last week's episode of Friday Night Smackdown, at a contract signing for a match between himself and Jeff Hardy at Backlash, Sheamus demanded Hardy take a urine test to prove he was not on any drugs. However, after filling up an unusually large sample of urine, Hardy ended up throwing the pee into Sheamus's face, with some of it getting into his mouth. Sheamus was distraught at first, but by Sunday's Backlash match, it was clear that the Celtic Warrior was 100% addicted to Hardy's pee, delivering a savage beatdown on the Charismatic Enigma in frustration over enjoying the taste of Hardy's urine so much.
The storyline opened the floodgates, if you will, as now Carmella and Graves are in on the act. On the podcast, the pair were discussing whether Carmella had ever peed in front of Graves, which Graves had trouble remembering, though he admitted it probably had happened and he would be into it, saying, "For some reason that doesn't bother me. I might even be into it." That prompted Carmella to reply, "Yum, golden showers."
Of course, Carmella's urine is unlikely to have the same addictive qualities as Hardy's, as she doesn't have the "Keith Richards like" history of substance ingestion. In any case, it's good to see WWE is allowing these superstars to let their freak flags fly and participate in the consensual and mutually beneficial exchanges of bodily fluids they desire, though it should perhaps come as no surprise: prominent WWE Hall-of-Famer President Donald Trump is rumored to have a certain affinity for the liquid himself.