It's not even been 24 hours since Castlevania Season 1 hit Netflix, and there is already an extended second-season order in. The anime series from Adi Shankar has been a much anticipated release, featuring a pretty stellar voice cast and animation of a caliber we haven't seen in many years.
Castlevania was written by comic legend Warren Ellis, and inspired by the classic video game series from Japan's Konami. It takes most of its source material from Castlevania III: Dracula's Curse. The Netflix series is a dark medieval fantasy that follows the last surviving member of the disgraced Belmont clan, trying to save Eastern Europe from extinction at the hand of Vlad "Dracula" Tepes. There are witches, vampires, and even Satan himself.
Think of this along the lines of Vampire Hunter D, a cartoon not really for children with rich bloody sequences and evil characters who will haunt your dreams. Firebreathing bats literally ripping children in half, the streets running red with innocent blood after the unfortunate burning of Dracula's wife.
The debut episode of Castlevania Season 1 is called Witchbottle, which stars "a headstrong young woman that is searching for forbidden knowledge" that just happens to make her way to Dracula's castle. The story continues from there in the three subsequent episodes, which all average out to be 23 minutes long. The other episode titles are Necropolis, Labyrinth, and Monument.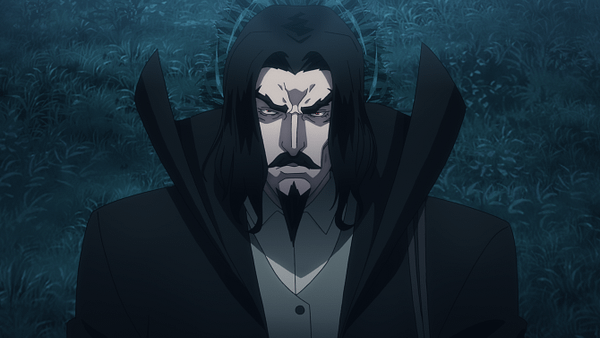 Graham McTavish (Outlander, The Hobbit) is the voice of Vlad Tepes, AKA Dracula, hiding away in his castle, and James Callis (Battlestar Galactica) is Alucard.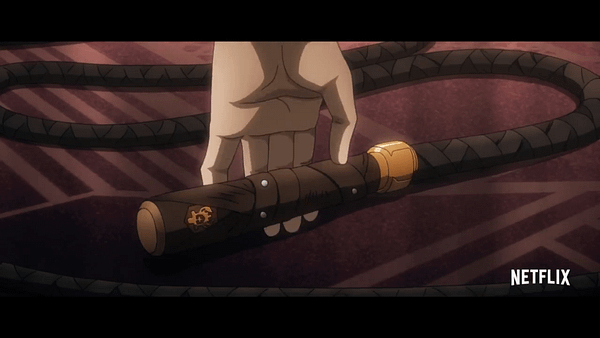 Richard Armitage (The Hobbit) is Trevor Bellmont, last member of the Bellmont family, and Tony Amendola (Mask of Zorro) is The Elder.
It's interesting in that the project is listed in IMDB as "one episode", whereas it's obviously four, tying into the assumption this Castlevania project was originally meant to be released as a film, not an episodic series.
The show is already so well received that Netflix ordered a doubly long second season with eight episodes rather than the four of the first season.
What do you think? Have you watched it yet? Let us know in the comments!
Enjoyed this article? Share it!