CM Punk Drops Subtweet Pipe Bomb on Fellow Wrestlers Over Protests
CM Punk may have traded in his MMA boots for a job commentating on WWE Backstage, but that doesn't mean he doesn't still know how to throw a punch. The former WWE Champion took to Twitter to call out his colleagues in the pro wrestling business who haven't taken a stand in support of the ongoing protests against police brutality in the wake of the killing of George Floyd. And Punk proved he's not just a two-sport athlete but a master of social media as well, as he utilized one of its most devastating moves: the subtweet.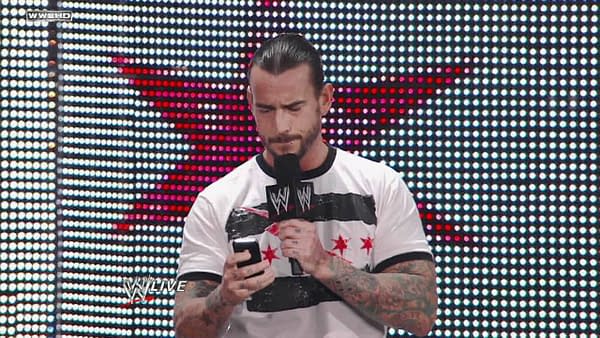 "Lotta people snitching on themselves," Punk subtweeted, calling out others in the wrestling industry who haven't spoken out in support of the Black Lives Matter protests. "When people tell you who they are, believe it. Might be unfortunate and disappointing if you're a fan of that person, or if it's your grandmother, but fuck 'em. Good bye! (I yield my time, f**k you.) "
But just because CM Punk is calling out your faves doesn't mean he's a supporter of cancel culture. When a fan brought it up and said that helping people to understand why they're wrong rather than shunning them is important, Punk said, "I agree to an extent. Some people you can't reach." He also commented, "Well no, social media is a dumpster fire." In response to another fan who responded, "consequences is the best teacher," Punk added, "Ooooooooh I like that."
Though Punk remained mostly in the realm of subtweeting, he did reveal at least one person he's talking about. When a fan pointed out that AJ Styles has been silent about the protests despite promoting other things on Twitter, Punk shot back, "Well. Come on. That one has been obvious for years." Cue lots of gifs of people celebrating a sick burn.