Conan O'Brien Marks TBS Return with Tom Hanks, New Format
The "Dean of Late-Night Comedy" Conan O'Brien is back–now in his 26th year in the after-hours and 9th season for TBS. Not "back" in the same old, same old way–but with a revitalized Conan that's now a trim half-hour package–and he's bringing in some serious "A List" heavy hitters for his return on Tuesday, January 22nd.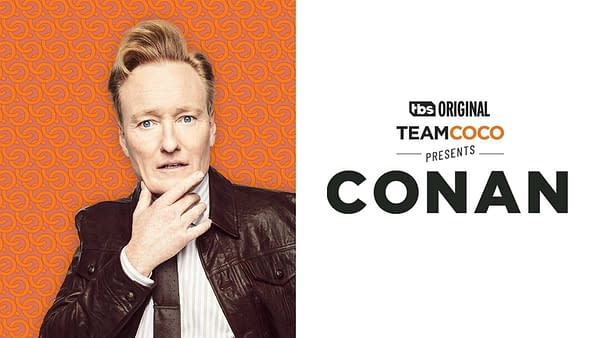 O'Brien kicks off his new show format on Tuesday, January 22, with long-standing-supporter-of-the-program Tom Hanks serving as his featured guest. Fans remember–but in case you forgot: Hanks gave O'Brien the nickname "Coco" and title "Team Coco" as support for O'Brien–which gave birth to their current website (teamcoco.com) and show's social media/online team.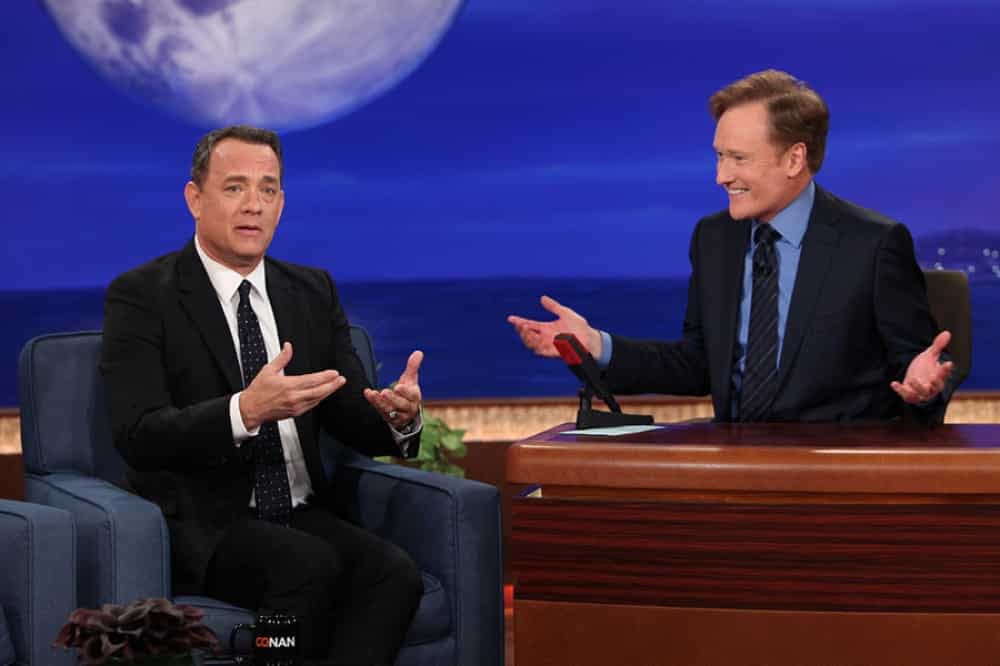 Conan will round out his first week with a visit from the cast of NBC's The Good Placeon Wednesday, including Kristen Bell, William Jackson Harper, Jameela Jamil, D'Arcy Carden and Manny Jacinto; with Barry's Bill Hader joining the show on Thursday.
While O'Brien's show has been on hiatus for the past few months, he's kept himself busy: recently wrapping up an 18 city comedy tour, and launching new podcast Conan O'Brien Needs a Friend in November 2018, which went on to grab the top spot on Apple Podcasts upon release.
It will be interesting to see how Conan works in a 30-minute format. While stalwarts like Comedy Central's The Daily Show and fellow TBS show Full Frontal with Samantha Bee have always done well with the format, can O'Brien distill the essence of his show to fit a shorter time frame?
As long as they keep doing "Clueless Gamer" segments and going to San Diego Comic-Con, I'm down.
https://youtu.be/UEsxlNrMG0g
Tuesday, January 22: Tom Hanks

Wednesday, January 23: The Cast of The Good Place starring Kristen Bell, William Jackson Harper, Jameela Jamil, D'Arcy Carden and Manny Jacinto

Thursday, January 24: Bill Hader

Monday, January 28: Tig Notaro

Tuesday, January 29: Gina Rodriguez

Wednesday, January 30: Pete Holmes

Thursday, January 31: Matt LeBlanc and comedian Gary Gulman