It's the last installment in our "series scorecard" series (you can find my previous installments here, here, here, here, and here), but that doesn't mean there isn't still a lot of content here to cover. Because the streaming giant that basically started the game and then rewrote it still has the biggest line-up of them all, Netflix gets its own spotlight.
When you're spending that much each year on original content, you've earned it…
Once again, the streaming mega-giant has the most series orders of all. I'd dare say just as many – if not more – orders than all the networks combined. This is probably because of their "just get it to series" philosophy when it comes to programming: no muss, no fuss, no pilots. It's all about the content… but good luck once you get past the second season.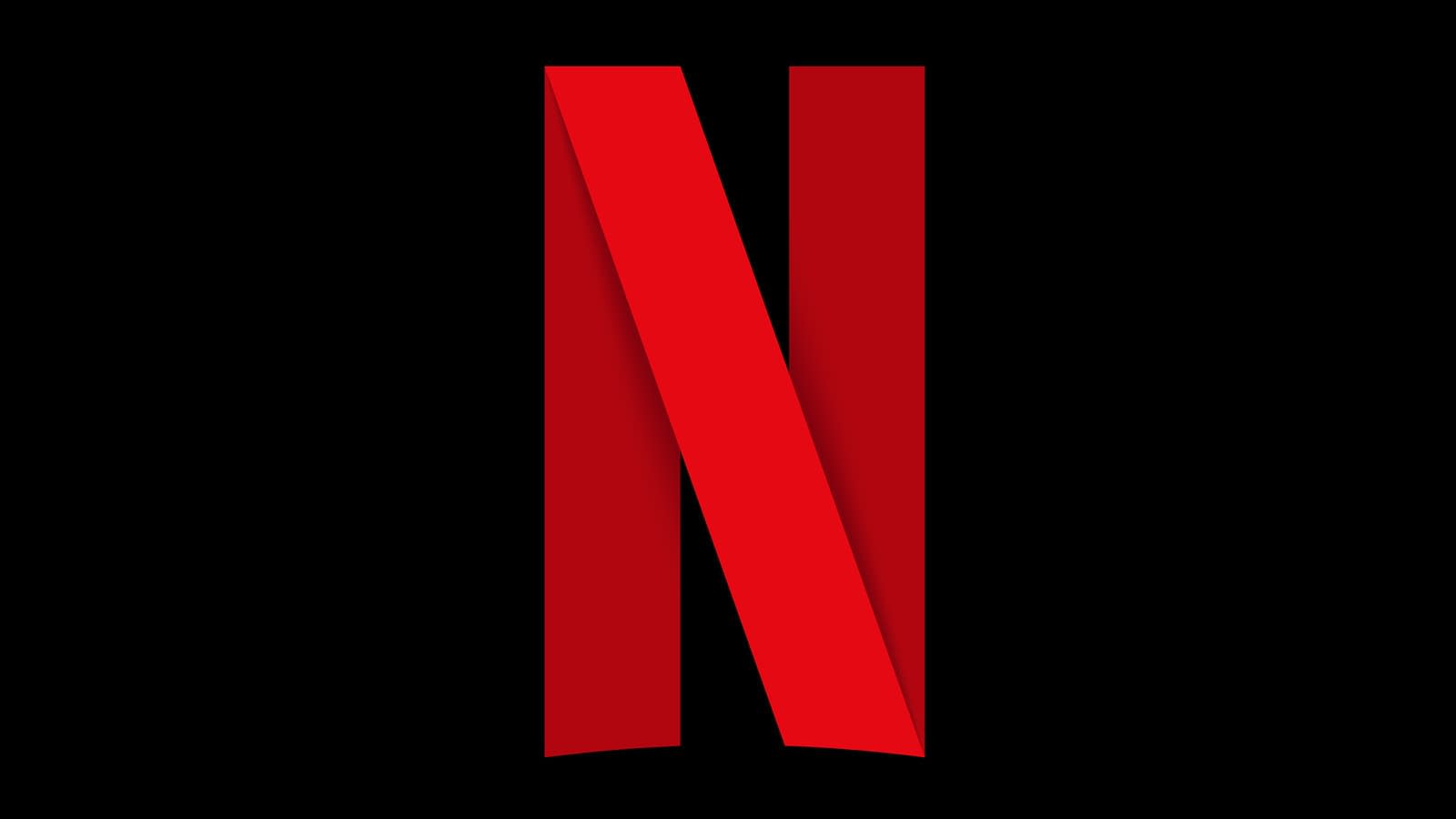 "Agent King"
You may think this would be a series for aunts and grandmothers with novelty bedazzled Elvis purses, but looks can be deceiving. This series is about "The King" himself, but with a twist: it's an animated comedy series about Elvis being a secret government spy (for the USA, of course) all while keeping his day job as the king of rock n roll. It sounds a lot like Archer meets Hannah Montana…and I'm not sure what it says about me that I'm here and excited for it.
"Black Excellence"
Kenya Barris and Rashida Jones star in this family comedy. Barris is the creator of Black-ish, but will make his on-camera debut in this show that he's comparing to Curb Your Enthusiasm. This is the first show in Barris' multi-year deal with Netflix.
"Brews Brothers"
Two brothers blend sibling conflict with hops in this comedy series about brothers who couldn't be more different opening a brewery together. That's about all that's out there at the moment on this show, but word around town is that this show is a hilarious blend of heart and off-beat comedy, and I am stoked.
"The Crew"
So, apparently this shares a title with a French heist film already on Netflix, but this show is basically the exact opposite of that. Starring Kevin James, The Crew is a comedy about a NASCAR pit crew led by crew chief James, who is at odds with his younger coworkers about bringing the team into the 21st century. Seems like something dads all across the south and midwest will totally dig.
"The Expanding Universe of Ashley Garcia"
Netflix is filling up their slate of children's and family programming, and Expanding Universe is another entry in that category. The show centers around 15 year old robotics engineer and rocket scientist genius Ashley Garcia who lands a job at NASA. Of course, this means she has to move across the country and in with her uncle, who is the exact opposite of our young heroine. Mario Lopez and Seth Kurland are co-creators of this adorable Latinx show.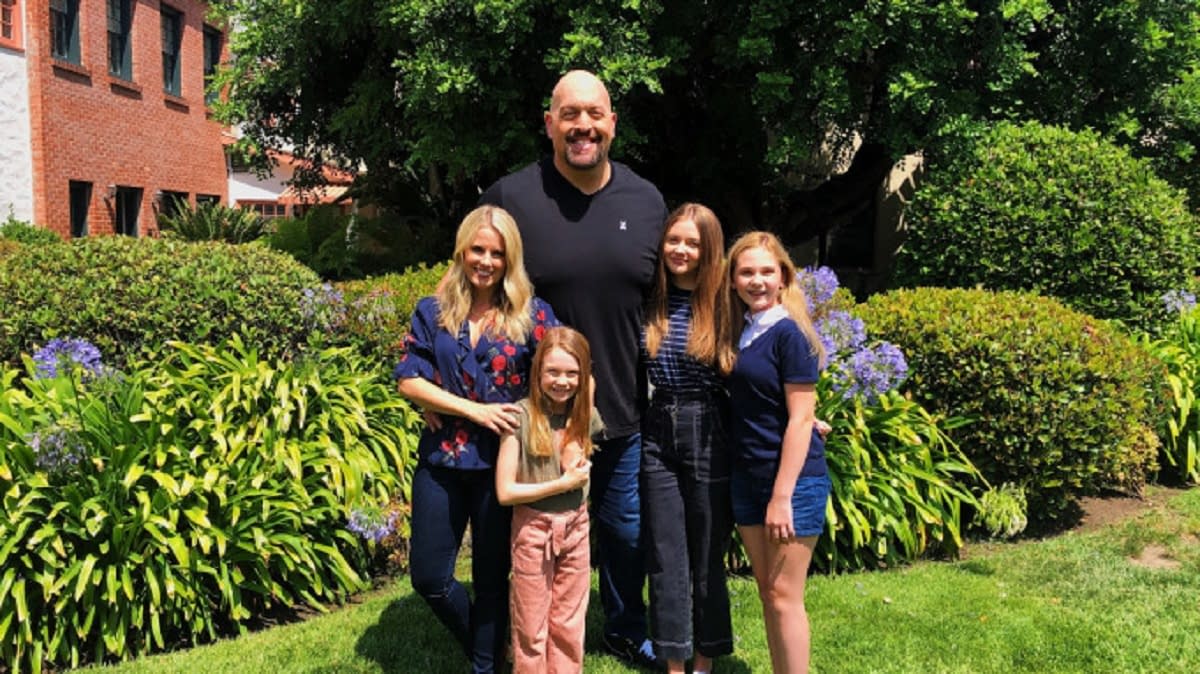 "The Big Show Show"
Good news, wrestling fans! The Big Show (aka Paul Wight) is starring in his own family sitcom. Along with WWE Studios, Netflix will produce the 10 episode comedy aimed at kids and families. Production just started last month, so it probably won't be released for a while, but that won't stop the hype!
"The Healing Powers of Dude"
Another in the family comedy genre, this show is about a middle school boy with social anxiety and his emotional support dog. It's being touted as a "talking dog family comedy", but this is how  Netflix describes it. "When Noah, an 11-year-old boy with social anxiety disorder, has to start middle school, he turns to a mutt named Dude, a sarcastic emotional support dog who might need Noah as much as Noah needs him."
"Medical Police"
From Children's Hospital cast and crew comes this sequel to the Adult Swim series starring Erinn Hayes and Rob Huebel. The pair reprise their roles as pediatric doctors, but now at a hospital in Sao Paulo, Brazil. Everything is hilarious business as usual until they discover a deadly virus that can wipe out the world population, and are recruited by the government to find the cure in time. Comedy wrapped in drama wrapped in suspense all make up the Medical Police present with a big bow of shenanigans on top. No word on when, but it did shoot earlier this year, so that's a good sign.
"Merry Happy Whatever"
Imagine a whole season that's set in one single, er…season. Merry Happy Whatever centers around a family celebrating Christmas and the drama that entails. It's billed as a dark comedy starring Dennis Quaid and, if it gets future seasons, those will revolve around other holidays, like an anthology of sorts. Or its own spin-off. Either way, all 8 episodes will be up in time for you holiday season binge-watching needs. Hey, it probably beats re-watching A Christmas Prince for the 27th time.
"Q-Force"
Gay James Bond. No, this isn't a speculation as to the new James Bond actor; it's how Netflix' new animated adult comedy is being described. The spy series, centers around a handsome secret agent and his LBGTQ team of spies. Mike Schur (Parks and Recreation), Sean Hayes (Will & Grace), and Gabe Liedman (Brooklyn Nine-Nine) are attached creatively; rumors say Hayes is likely to voice the main spy character, but that's unconfirmed.
"Never Have I Ever"
Mindy Kaling's previously untitled series about her upbringing finally has a name, and it centers around Devi, a high school sophomore and first generation Indian-American. Originally asked to do a Mindy Project prequel about Mindy growing up in the 80s, she turned it down and suggested a modern day story of a girl in a similar situation growing up in present day. Honestly, it sounds much more interesting and she's staffing the cast and crew with as many authentic voices as possible. You go, Mindy!
"The Upshaws"
Wanda Sykes, Mike Epps, family comedy. Really, that's all it took to hook me, but in case you need more… it's a comedy about a black family living in Indiana (a place that's pretty, well… monochromatic). I'd imagine it's going to be a fun take on the "figuring out how to stay true to yourself and survive in a place where you don't blend in" comedy trope.
"Age of Samurai: Battle for Japan"
And now for something totally different! This is a docu-drama (no, we're not entirely sure what that means either) about feudal Japan and the warriors who fought, and the warlords who orchestrated it all. Is this a drama or documentary? It's a little unclear; we do know there are scripted elements, but does this mean it's a scripted show that strictly sticks to telling history how it happened without artistic liberties? Is it a documentary with meticulously staged reenactments? Unclear, but what is clear is that this will be an epic telling of the one of the bloodiest sagas in history.
"Away"
Hilary Swank stars in Netflix' Gravity! For real, though – this looks different…kind of. For one, she's an astronaut and a mom commanding the first manned mission to Mars. Let the dawn of the space shows commence – maybe history is repeating itself and this will take over the "superhero western" genre. Who knows?
"The Babysitter's Club"
Based on the book series you and / or your older sister loved back in the 80s and 90s (not forgetting the tv series adaptation it got too!), this kid-centric series focuses on a group of teenage girls who run a babysitting service. The series has cast Alicia Silverstone and Mark Feurstein as Kristy's mom and step-dad, but so far the titular babysitters (Kristy, Dawn, Claudia, Mary-Anne, and Stacey) are unannounced. Ready to say "hello" to your friends?
"Cowboy Bebop"
There's been a lot of chatter about this anime adaptation – we've done a lot on it already, but to call it highly anticipated would seem like an understatement. In case you're completely unfamiliar, no, this isn't a western, per-se, it's a futuristic series about Spike – a galactic bounty hunter and his motley crew of friends, enemies, and fellow outlaws doing what it takes to solve the case and get paid.
"Cursed"
Based on the Frank Miller graphic novel, this fantasy series is sort of a take on the traditional King Arthur lore and the stories surrounding it. Though, there is a fresh 2019 twist: our lead is a young heroine on a journey to find Merlin and deliver an ancient sword. Could be interesting, could be bland. Time will tell if this series is "cursed" or not!
"Dolly Parton's Heartstrings"
This episodic anthology is sure to be one that the whole family can laugh and cry at together. Each episode is based on a Dolly Parton song, fleshed out into a whole story rich with characters from her own life, experiences, and imagination. Chances are, if you loved either of the prior two Parton TV movie specials (Coat of Many Colors and Christmas of Many Colors: Circle of Love), then this is right up your alley. The series shot last year in Atlanta and cast Julianne Hough in the role of Jolene; it's expected on Netflix by the end of the year. Maybe it'll be in their holiday release slate?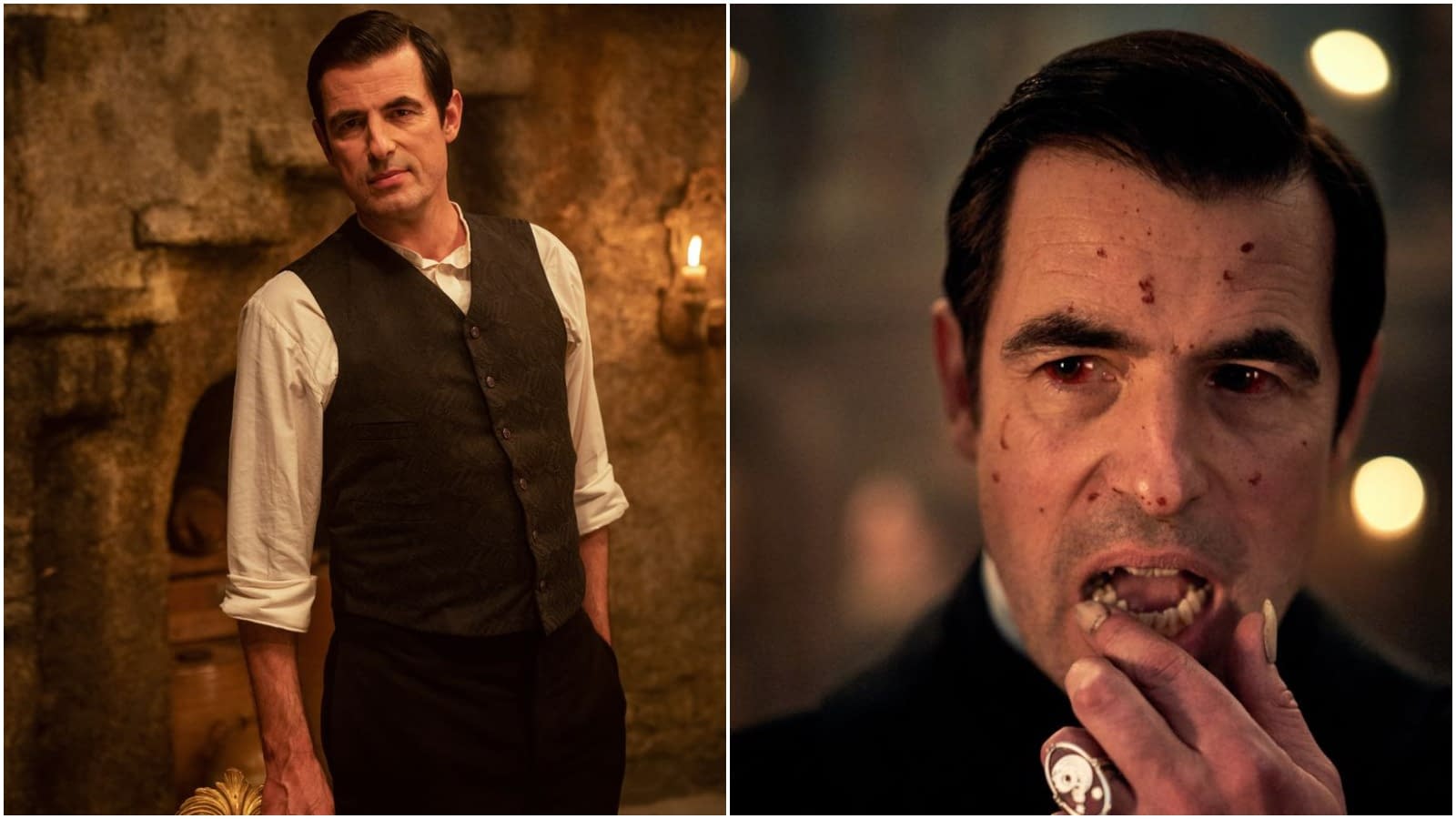 "Dracula"
Netflix, BBC, Steve Moffat, Mark Gatiss… it's going to be legendary. Well, not like anything about the famous vampire isn't legendary. But still. I'm for sure aboard the hype train for this one, but first look pictures show a pretty standard take on Dracula. I have a feeling Dracula will be similar to the team's iteration of Sherlock Holmes.
"The Eddy"
Damien Chazelle's music driven drama sounds a lot like "La La Land, but in Paris" and a series instead of a movie. It follows a woman in Paris to visit her husband and daughter – sounds like that episode of The Marvelous Mrs. Maisel, except reversed, and with music!
"Firefly Lane"
This drama series is based off a book and follows the journey through friendship for best friends Kate and Tully. How heartwarming – a new show for your aunt who's obsessed with the Lifetime channel but just recently cut the cord to go on and on about during family gatherings.
"Gente-fied"
It looks like this one was originally submitted as a webseries for last year's Sundance, which is a little interesting that it didn't go to Sundance's streaming service, but nonetheless, I'm just glad it got picked up. This comedy is about Los Angeles Latinx neighborhood Boyle Heights and its residents dealing with everyday life: gentrification, Latinx family and neighbors, and more.
"Ginny & Georgia"
If you loved Gilmore Girls back in the day, you'll probably find this mother daughter drama…familiar. Mom Georgia and her teenage daughter Ginny try to put down roots in a New England town, but Georgia has a secret from her past. Oooohhh…could it be a teenage pregnancy and a secret affair (not in that order)? Remains to be seen. My hopes is that they twist this into a completely not "Freeform family type drama" and make the mom like a serial killer or make the daughter an alien or something. But, chances are it will be much more mundane than that.
"I Am Not Okay with This"
Based on the YA coming of age graphic novel, this centers around Syd navigating high school, her sexuality, the death of her father, and … superpowers? It sounds like a Scott Pilgrim kind of take on the classic coming of age fodder, and I'm interested to see how it goes.
"Jupiter's Legacy"
Another one in the "superheroes in everyday life" genre, this adaptation of the comic by the same name looks at the origin of super heroes and tells the story of their legacies through generations of heroes. It kind of sounds like Sky High meets The Boys, from what I gather.
"The Liberator"
A four part world war 2 drama series, based on a book. Call me cautiously optimistic, but this sounds like an interesting take on stories that have literally been told and seen and riffed on for well over half a century now. Wondering why? Well, it follows a unit of Air National Guard out of Oklahoma comprised of cowboys, native Americans, and Mexican-Americans who led a 500 day siege in Europe. But that's not even the crazy part; there's a new film nerd CGI technology called the trioscope, and this is the first project to use it. It combines computer animation and live action.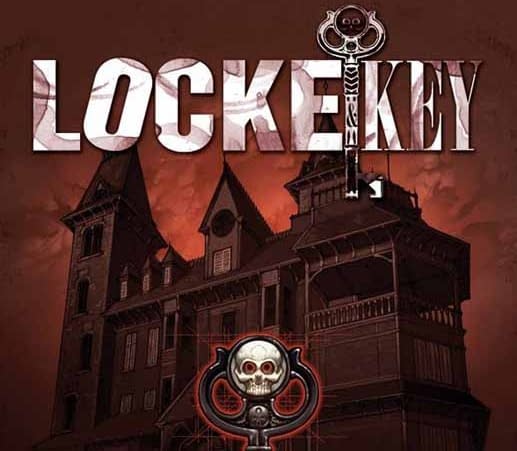 "Locke & Key"
Based on the IDW comic series, this mystery/drama series focuses on a family and their new (probably haunted) house. Production is wrapped, though there is still no word on release. Actually, there's not a whole lot of words on anything new about this show, really. Hopefully it's not too long of a wait to see what excitement this series holds.
"Madame CJ Walker"
Starring Octavia Spencer, this limited series tells the story of Madame CJ Walker, America's first black woman to become a self-made millionaire. In case you're not familiar with her, she pioneered and sold the first black hair care products on the market and brought black hair products and styles into the eye of society. Oh – in case you didn't know, this was all in the early 1900s, when things weren't quite as progressive as they are now.
"The Magic Order"
Based on the Image Comics series, this show focuses on a group of families tasked with protecting the world from supernatural threats using magic. All seems great, until they start getting picked off, and now they have to figure out who or what and stop it before Earth's last line of defense from supernatural threats is erased.
"The Outer Banks"
Set in North Carolina's outer banks (but funnily enough filming in South Carolina), this YA "finding your place in the world" adventure/mystery story centers around a group of teenage misfits from the wrong side of the tracks, who call themselves the "pogues". There's a missing father, betrayal, secrets, and drama galore in this southern soap opera that smells very much like a CW series.
"Pieces of Her"
Based on the book, this show tells the story of a girl unraveling her mother's mysterious past – one that led her to violently take down a shooter in present day. It's supposed to start production this fall, likely for a 2020 release.
"The Queen's Gambit"
Bad news, Arrow fans and fans of the Royal family – this series is about neither of those characters. Set in the cold war era, this series tells the story of a young girl who is an orphan and a chess prodigy. If you ask me, it looks positively mundane, but I am happy to be proved wrong.
"Ratched"
Remember the classic One Flew Over the Cuckoo's Nest? If you do, chances are you remember the creepy sadistic nurse who tortured the mental patients under her care. Well, did you ever wonder what made her like that? Ryan Murphy did! And now thanks to his Netflix deal, we get to see the "making of" behind this iconic character – and with Sarah Paulson, no less.
"The Sandman"
Good news, Neil Gaiman fans! This series based on the comic he wrote seems to finally be moving forward after an official series order. It's been in various circles of development hell for ages, but now it finally seems to be pulled out of hell and on the road to a righteous live action adaptation. I wonder if his other two successful series adaptations, American Gods and Good Omens, have anything to do with this timing. Regardless, this story centers around the lord of dreams and the sort of realm of gods ranging from desire to delireium and all things in between.
"Selena"
Yes, the late Tejano queen of mexican-american 90s latin party pop music is getting a series about her life and career. Christian Serratos (The Walking Dead) is slated to star as the late music legend, and the resemblance is phenomenal. Not that the J-Lo film was bad, but I have much higher hopes for this portrayal of the 80s and 90s Latina legend.
"Sex/Life"
Love Lifetime original series, but need your fix now that you've cut the cord? Well, fear not! Netflix has you covered with this one. Based on the book 44 Chapters About 4 Men, this is a take on the romance genre for women by women. Steamy.
"Sweet Magnolias"
Based on the novels, it tells the story of three South Carolinian women who have been best friends since high school who help each other navigate life as only strong southern women could. Sounds like Hallmark Channel– esque series, but it has Jamie Lynn Spears in it!
"Tiny Pretty Things"
Set in the world of a prestigious ballet school, this series is adapted from the book of the same name. It's very much in the "young adult fiction" category, albeit ballet flavored. It's filming in Toronto (despite being set in Chicago) now. Alongside Netflix' upcoming figure skating drama series Spinning Out, it seems like the (at times) elitist artistic sports are getting a lot of love right now.
"Unorthodox"
This series (in both English and Yiddish) follows the story of an Orthodox Jewish woman who leaves an arranged marriage in New York to start a new life on her own in Berlin, away from all the strict religious confines. It's based on a memoir and seeks to bring as many authentic voices as possible to the creative process, from the looks of it.
"Warrior Nun"
Based on the comic series, you can probably guess what this show is about just from the title alone… well sort of. A young woman wakes up in a morgue with an ancient religious artifact embedded in her back and learns she now has a duty to defend Earth against demons. Oh, and both Heaven and Hell are hunting for her, both wanting her on their side – or taken off the playing field completely.
"Bridgerton"
Welcome back to Shondaland with this this regency period drama. No, there is not a Mr. Darcy, but I'm sure there will be plenty of drama nonetheless. Based on the novels, this series explores the high society of regency London and centers around the pivotal Bridgerton family. Oh, did I mention that Julie Andrews will narrate?

Goodness. That is a lot of shows for just one platform – and that's still not all of them!
I think it's time we go out and get some fresh air and exercise before these beauties all start hitting Netflix… agreed?
Enjoyed this article? Share it!