Russell T Davies and Steven Moffat to Adapt Own Doctor Who Episodes as Target Novelisations
When I was a kid, we didn't have streaming TV episodes. Or downloads. Or DVDs. Or videos. We hardly even got repeats. Once Doctor Who was on, that was it. Missed it? Hard luck.
What we did have was Target novelisations. Doctor Who stories written as short novels, usually by the person who wrote the episode in question or, if not, Terrence Dicks would do it.
And that's how I enjoyed the William Hartnell, Patrick Troughton, Jon Pertwee and early Tom Baker episodes, which aired before I was allowed to watch the show myself. Singlehandedly, I was responsible for the local library stocking every one. I still have a few — I got Sylvester McCoy to sign An Unearthly Child the week after his first episode aired (for some reason he was opening the Normanton school fair). He was also the first proper celebrity I'd met, although at the time he hadn't worked out that's what he was.
Recently, the Target line was revived, with those novellas reprinted for the nostalgia market. And they did rather well.
And now? The spirit of the Target line has been revived.
Four stories from the new era of Doctor Who are getting the Target Books treatment this April, alongside the first Target adaptation of a Douglas Adams story.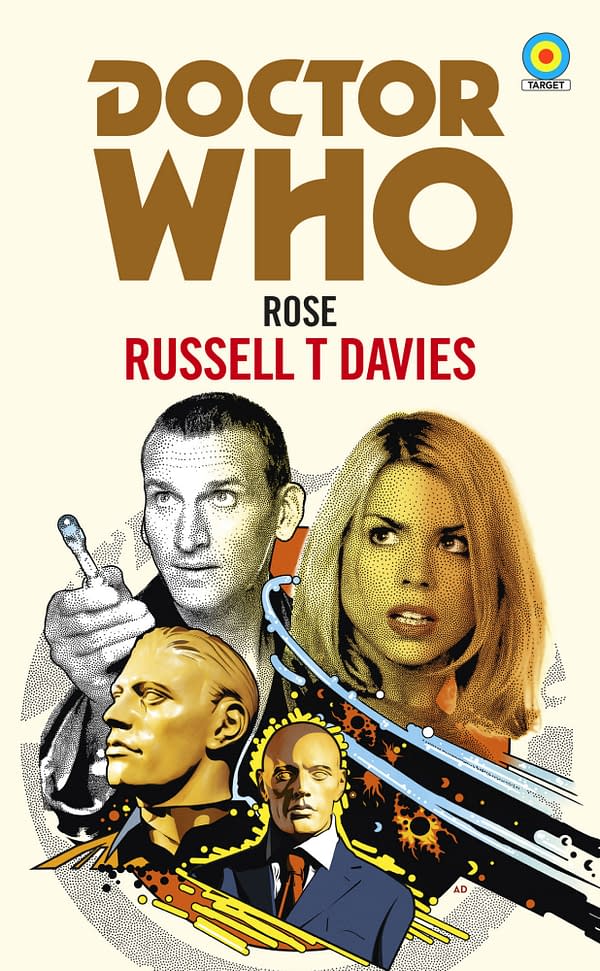 Russell T Davies has adapted his own script for Rose, the episode that started the revival of the series.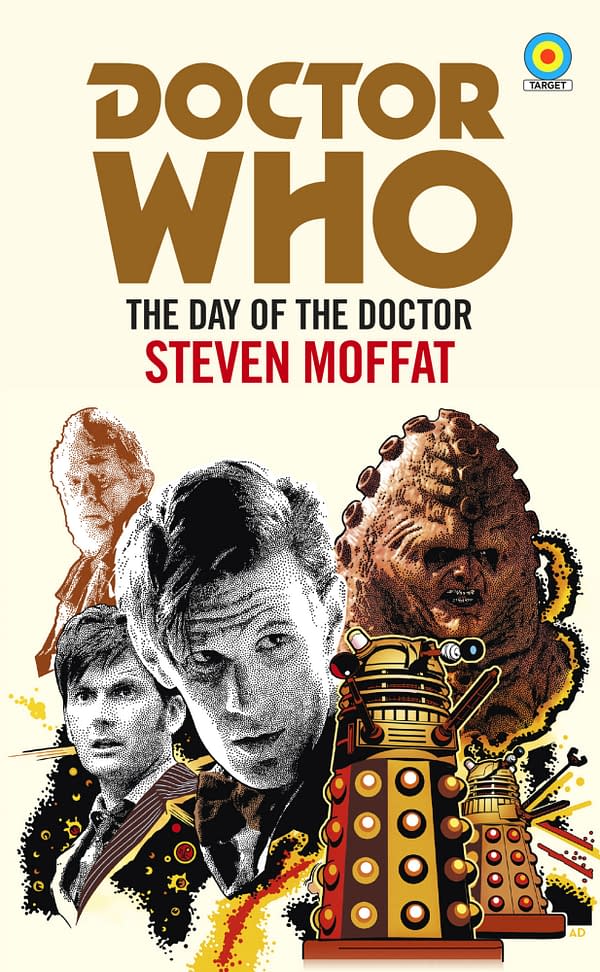 Steven Moffat has written The Day of the Doctor based on his own 50th anniversary tale.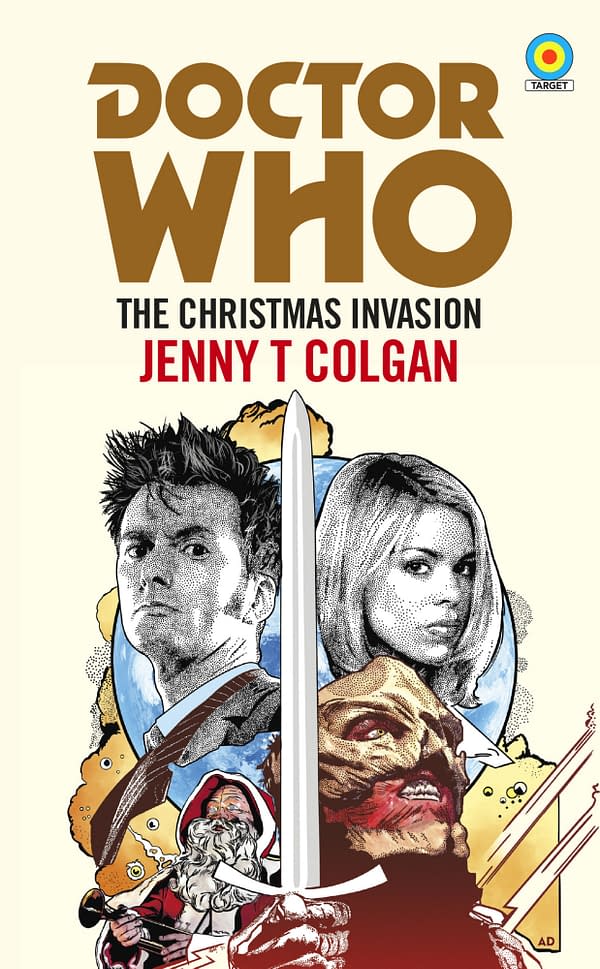 Jenny T. Colgan has written The Christmas Invasion, the first of the Doctor Who Christmas specials.
Paul Cornell has written the Christmas special Twice Upon a Time that saw goodbye to the Twelfth and First Doctors and hello to the Thirteenth. Which will include a lot of unseen story and an original poem by Steven Moffat.
And James Goss has also reworked his adaptation of Douglas Adams' City of Death under the Target format.
The covers have also been created in the classic Target style as well…
The books are published on April 5th, priced at £6.99. All five authors will be signing at Forbidden Planet on April 13th.
Man, that's going to be packed.