Posted in: Sports, TV, WWE | Tagged: bobby lashley, Drew McIntyre, Lana, Raw, wrestling, wwe
---
Drew McIntyre Would Prefer Sewage in Wounds Over Sleeping With Lana
WWE Champion Drew McIntyre didn't mince words when he revealed whether or not he would take Lana up on her suggestion that he would have made a better sexual partner than Bobby Lashley. The answer, in short, is no. McIntyre was responding to comments Lana made during the first hour of WWE Monday Night Raw last night, as we reported in our recap of the event.
Lashley and MVP come to the ring. MVP says Lashley should be WWE Champion, but he had his night ruined. He scolds McIntyre for taking advantage of the situation and calls out Lana for ruining the match. He says it's exclusively Lana's fault Lashley lost, and he says McIntyre is hiding behind Lana and should have offered Lashley a rematch immediately.

Lana comes to the ring. She says it was Lashley's "stupid idea" to banish her from ringside in the first place. Lana says she does everything for Lashley, including getting a divorce. Lana says she's responsible for Lashley's success and MVP is the problem. MVP calls Lana a thot. Lana says MVP is manipulating Lashley. MVP says Lashley wasn't even around the championship until MVP came around.

Lashley jumps in. He takes MVP's side and says Lana makes everything all about her. He's tired of Lana putting their social life and sex life on social media. He accuses her of being a golddigger. Lana says if she wanted to use Lashley to become famous, she would have slept with someone way more famous. She says she should have slept with Drew. Lashley says he wants a divorce. The performance center trainee crowd does a Jerry Springer chant.
Drew McIntyre was too busy last night to respond to Lana's comments on Raw. He had a tag team match with R-Truth against Lashley and MVP to think about, especially since Truth agreed that it would be a winner-take-all match, with McIntyre's WWE Championship on the line. Ultimately, McIntyre kept his championship, with Truth himself getting the pin on MVP, which you can also read about in our Raw report.
But somehow, he did find the time to slip away for a moment during the segment and post his response on Twitter, and his thoughts on sex with Lana are not very kind. On Twitter, McIntyre said, "First of all, I'm married. Second, I'd rather crawl through a mile of sewage with open wounds than entertain the thought of you….Stay in your lane #WWERaw."
It looks like Lana isn't having a very good week, with Bobby Lashley demanding a divorce, Drew McIntyre expressing a preference for sewage over sex with her, and then this whole coronavirus thing. Hopefully, things start looking better for Lana in the future, but with divorce proceedings on the way, that doesn't seem likely.
---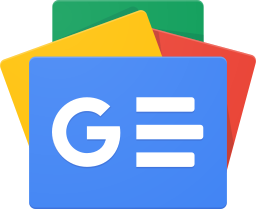 Stay up-to-date and support the site by following Bleeding Cool on Google News today!