"El Camino: A Breaking Bad Movie": Vince Gilligan, Aaron Paul Talk Alternate Endings
After months of rumors, mindless speculation, and several instances of serious misdirection, Breaking Bad fans finally received the news they were waiting for: Vince Gilligan is returning to tell one more (???) tale with El Camino: A Breaking Bad Movie.
Written and directed by Gilligan and set to premiere on Netflix on October 11 (and in select movie theaters, with AMC airing the film at a later date), the film focuses on what happened to Jesse Pinkman (Aaron Paul) after the credits rolled on "Felina" and asks an important question: will Jesse be a victim of the past, or can he carve out a new future for himself?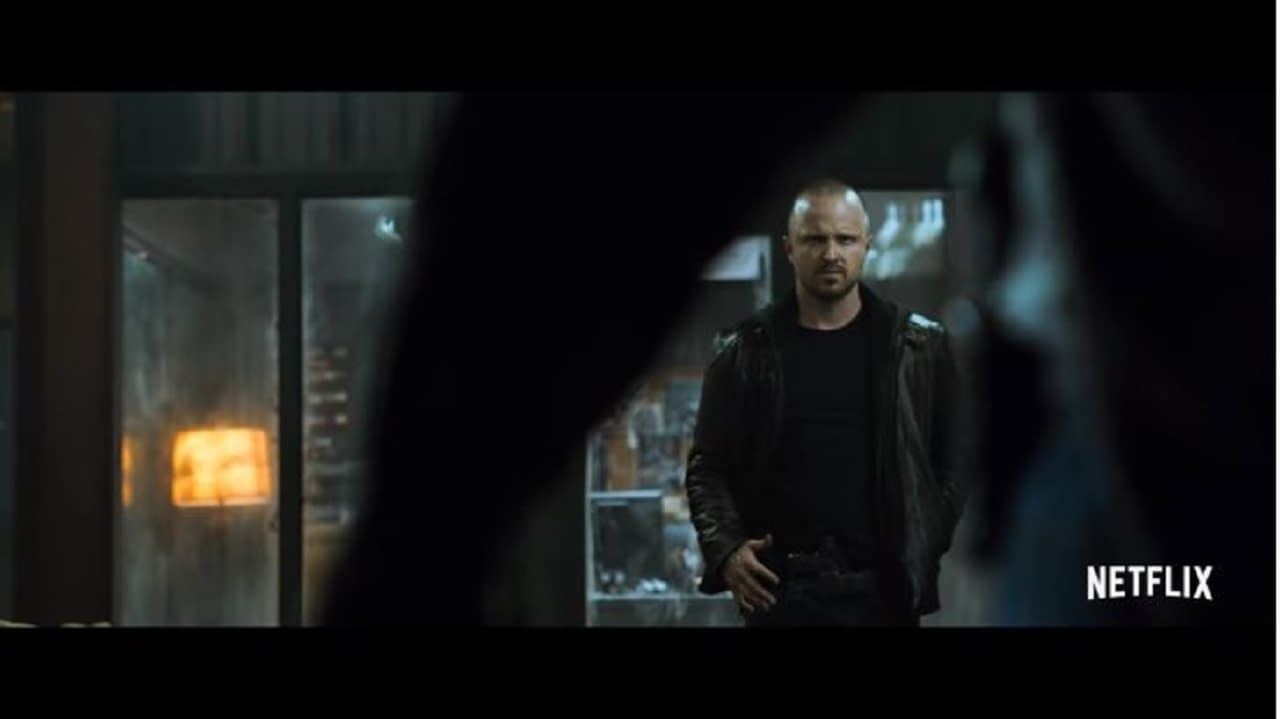 (Check out our spoiler-free review of "El Camino: A Breaking Bad Movie" here.)
With the film currently on Netflix, Gilligan and Paul both revealed to EW that there were two other possible endings being considered – and we'll just jump ahead right now and say that while the following two options are interesting, the choice they made was the right one.
● At one point, Gilligan seriously considered going a very different route with Jesse – one that we're pretty sure would not have been met well by the fanbase (ourselves included):
"I thought it was up to the audience to figure out how Jesse got away, but that it was enough to see him driving off into the night victorious. But then as the years started to pass, I found myself wondering at idle moments, 'How exactly did he get away? Because that's no easy feat! And what if he didn't get away? What if he got busted right around the next corner?'"
Thankfully for us, Gilligan surrounds himself with wise souls:
"I even played with telling that story in a movie, and luckily smarter brains prevailed. The people that I love and trust, starting with my girlfriend Holly, said, 'You cannot have Jessie Pinkman get busted at the end of this thing. You cannot go that route.' And I said, "Okay. All right, honey." [Laughs] I'm glad I listened to her and I listened to [Breaking Bad executive producer/Better Call Saul co-creator] Peter Gould and the Better Call Saul writers."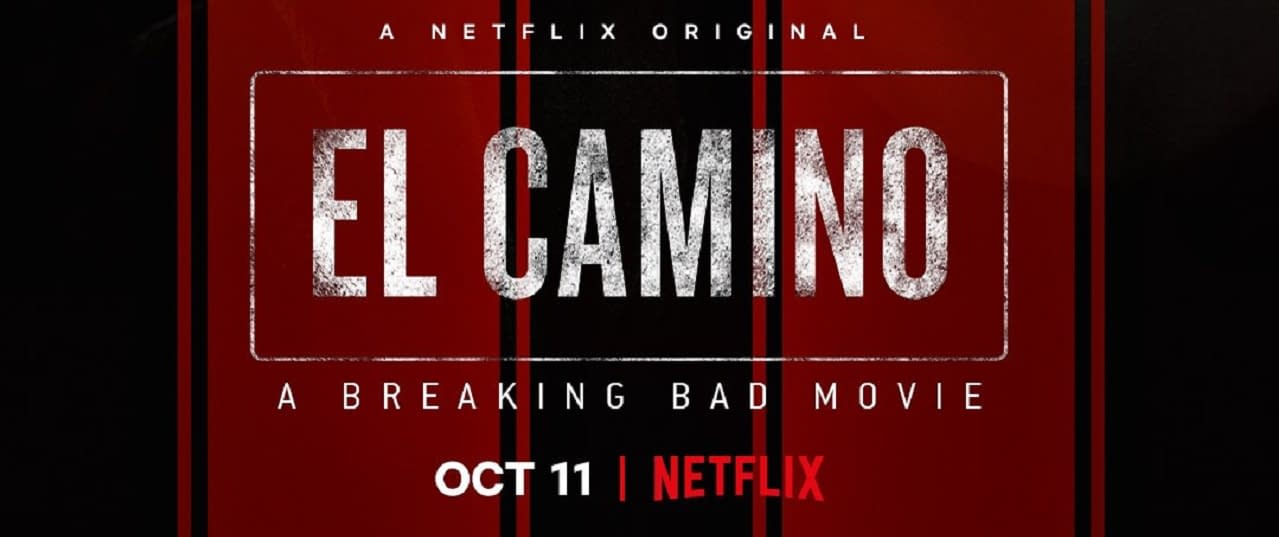 ● Another ending-that-wasn't involved Jesse's letter to Brock (Ian Posada), Andrea's (Emily Rios) son who was poisoned by Walt (Bryan Cranston). "Really crushed" for the scene to make it to filming, Paul revealed that the letter wouldn't have remained a secret – a voiceover of the letter being read as Jesse begins his new life would've been the way the film wrapped:
"That letter to Brock was the very first thing that Vince wrote when writing this script. Once he completed that letter, he started the script. Originally the voiceover of that letter was how the movie ended — just driving through Alaska and you could hear what was inside of that letter…. It's heartbreaking, it's beautiful, just honest. But Vince just thought, 'You know what? Maybe it's best left unknown.' And we don't need it. He was right. But I love knowing what was in the letter."

Here's a look back at the series' sequel film's official trailer, with Jesse reuniting with some familiar faces and places. But is he looking for a fresh start – or to pay for past sins?
The Netflix Television Event EL CAMINO: A BREAKING BAD MOVIE reunites fans with Jesse Pinkman (Emmy-winner Aaron Paul). In the wake of his dramatic escape from captivity, Jesse must come to terms with his past in order to forge some kind of future.

This gripping thriller is written and directed by Vince Gilligan, the creator of Breaking Bad. The movie is produced by Mark Johnson, Melissa Bernstein, Charles Newirth, Diane Mercer and Aaron Paul, in association with Sony Pictures Television.
Earlier this week, Paul, Breaking Bad creator Gilligan, and more are taking fans behind the scenes of the television series' sequel film. Our biggest takeaway? The team didn't seem to need a lot of time to get back into the Breaking Bad vibe…
Netflix gave fans a look back at Jesse's story and the road he took – in a very unique way. Using lines from the original five-season series, singer/songwriter Nick Lutsko revisits Jesse's relationship with Walter White (Bryan Cranston) in a song, "The Ballad of Jesse Pinkman":