'The Flash' Preview: "Cause and XS" Leads to Time Travel Misadventures [VIDEO, IMAGES]
In this week's episode of CW's The Flash, we get to finally stop saying, "Dammit, Barry! Don't mess with the timeline!" and replace it with "Dammit, Nora! Don't mess with the timeline!" Family trait, obviously. In this week's episode "Cause and XS," it looks like Nora is going to keep Groundhog Day-ing back to stop something terrible from happening – which appears to be Cicada murdering Iris.
Here's a look at the official trailer and synopsis:
https://www.youtube.com/watch?v=ZnuDY_3h-_I
The Flash s05e14 "Cause and XS": IRIS'S LIFE IS THREATENED – After Iris (Candice Patton) lands in serious danger, Nora (Jessica Parker Kennedy) races to save her mother. Barry (Grant Gustin) puts the finishing touches on the metahuman cure, leaving Cisco (Carlos Valdes) with a rare night off so he decides to take Kamilla (guest star Victoria Park) on a date. Rachel Talalay directed the episode written by Todd Helbing & Jeff Hersh
This makes sense, considering Iris tracked down and confronted Cicada in our last episode.
Speaking of… here's a great (and frightening) preview image of our villain: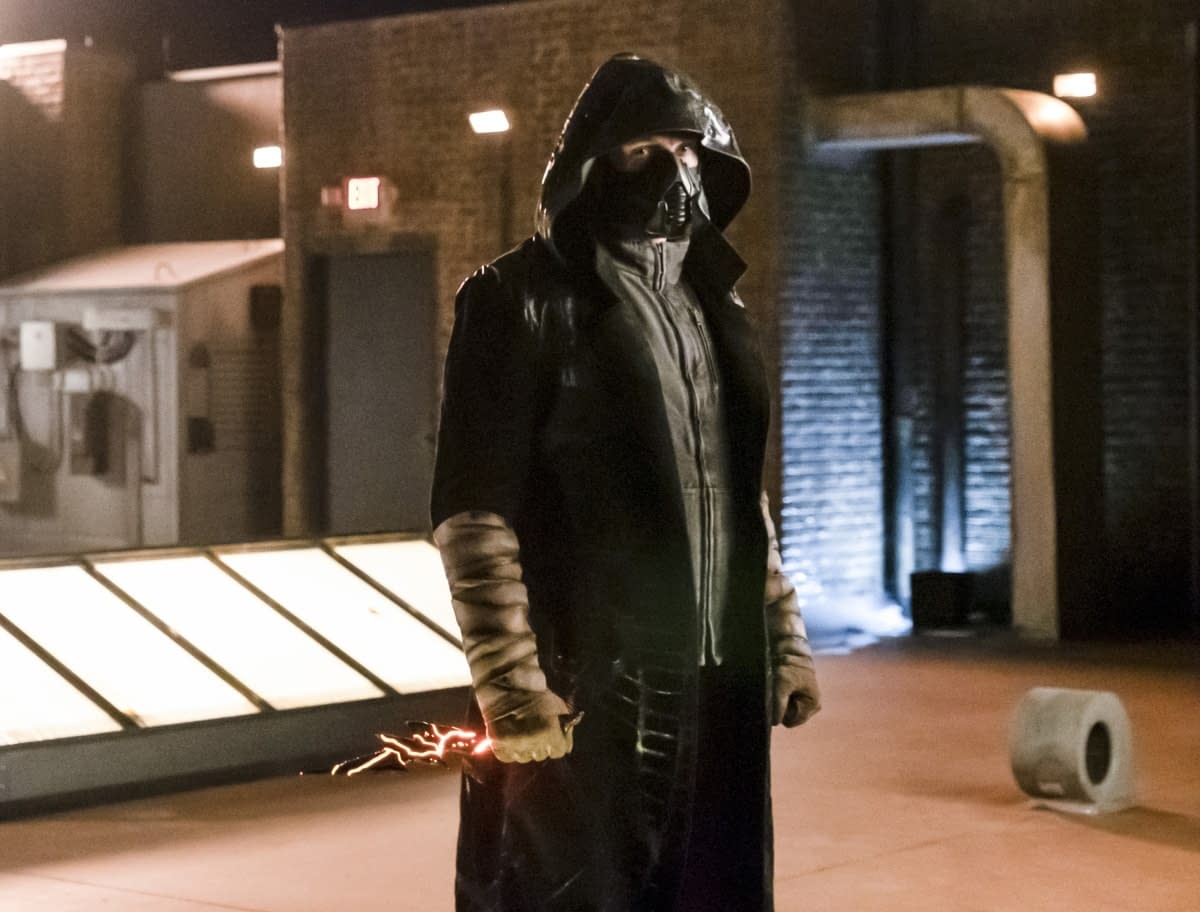 Somehow – even considering Zoom, Reverse Flash, and Savitar – Chris Klein as Cicada has become the scariest of Flash's big bad villains. Maybe it's because he's a serial killer rather than just a speedster.
Next we have a bunch of images that seem to be in the same location, but highlight different members of Team Flash: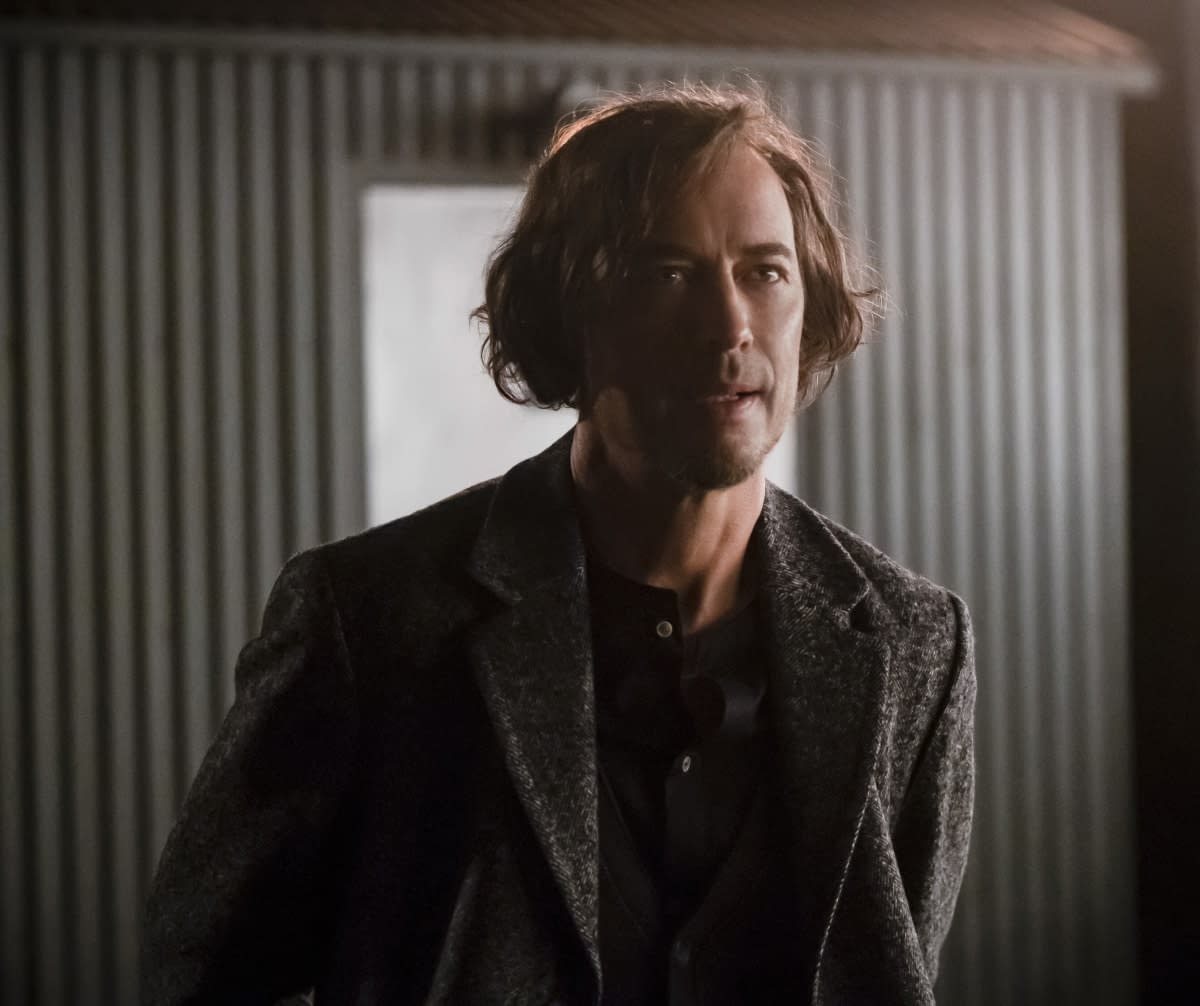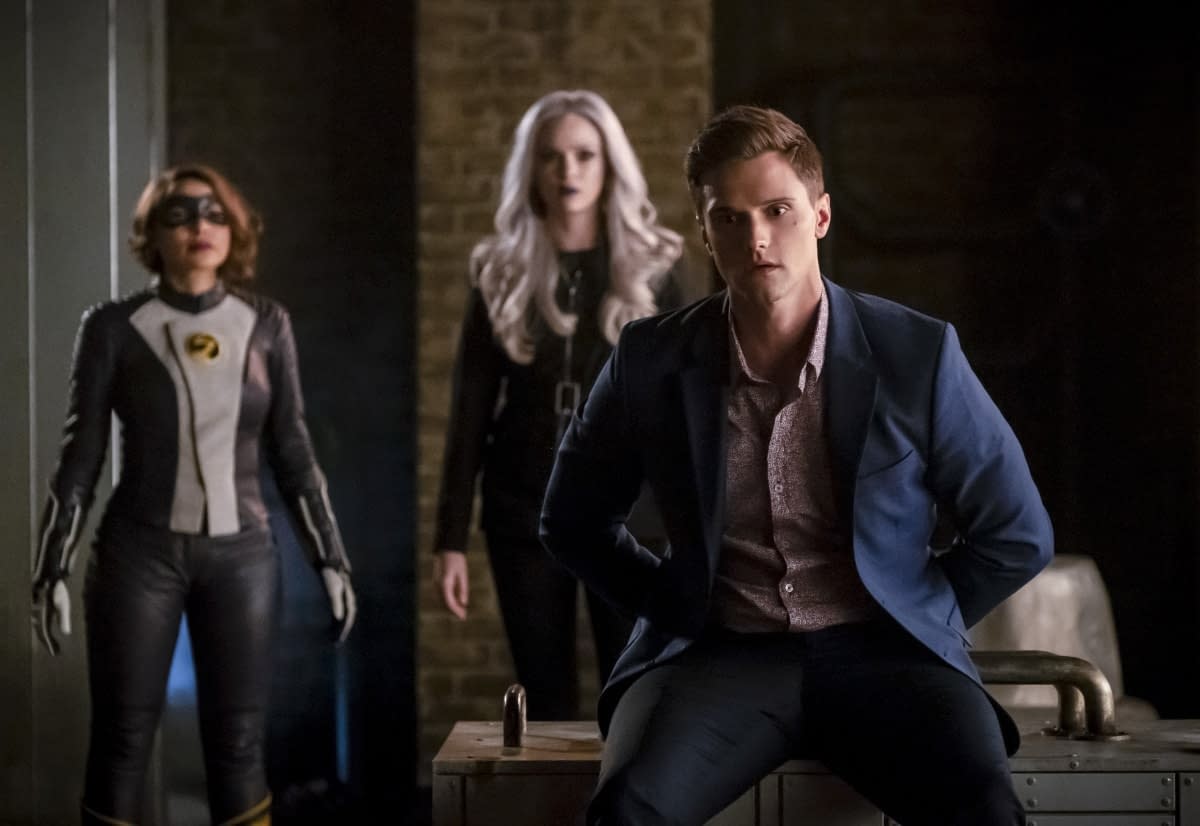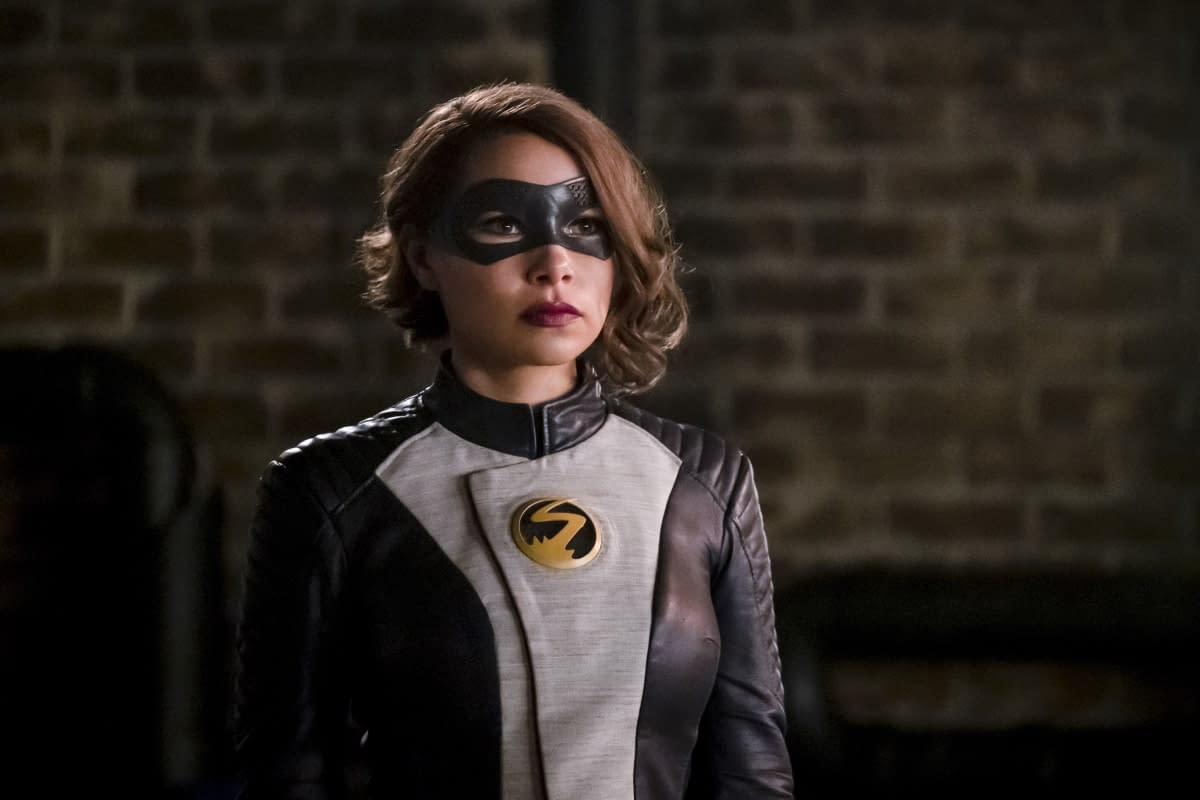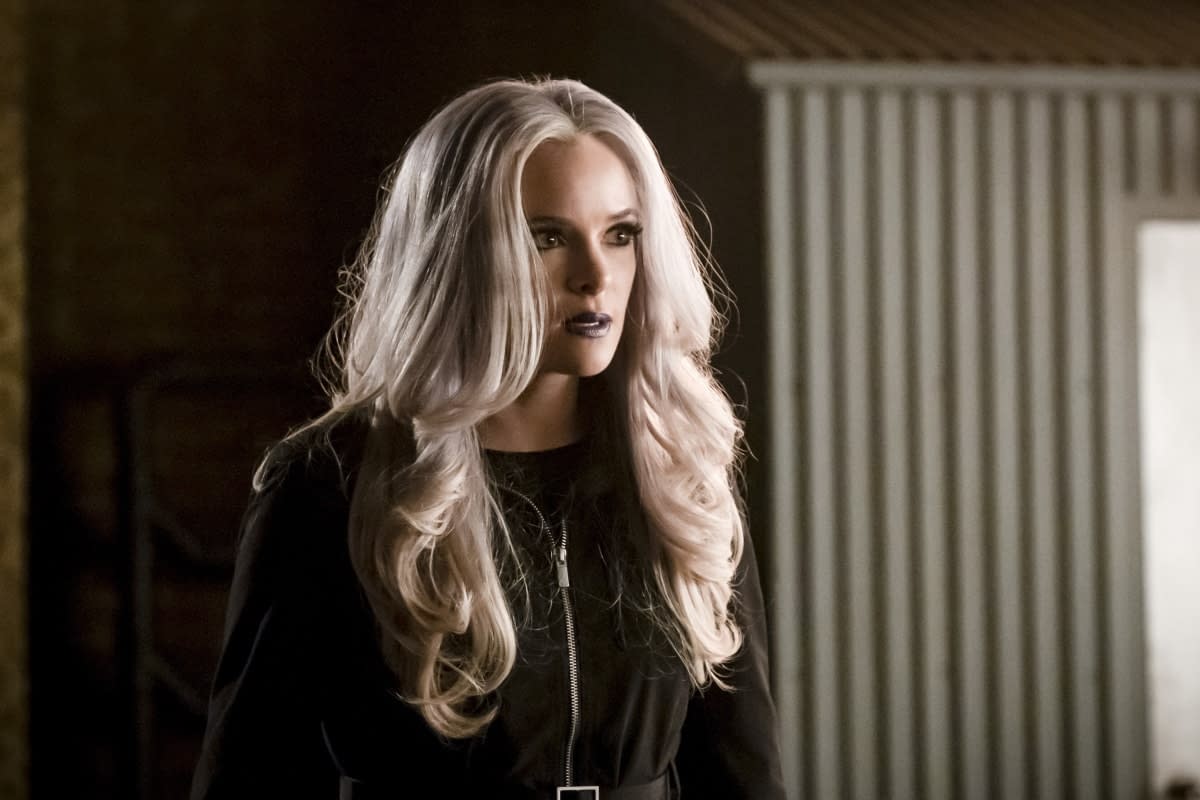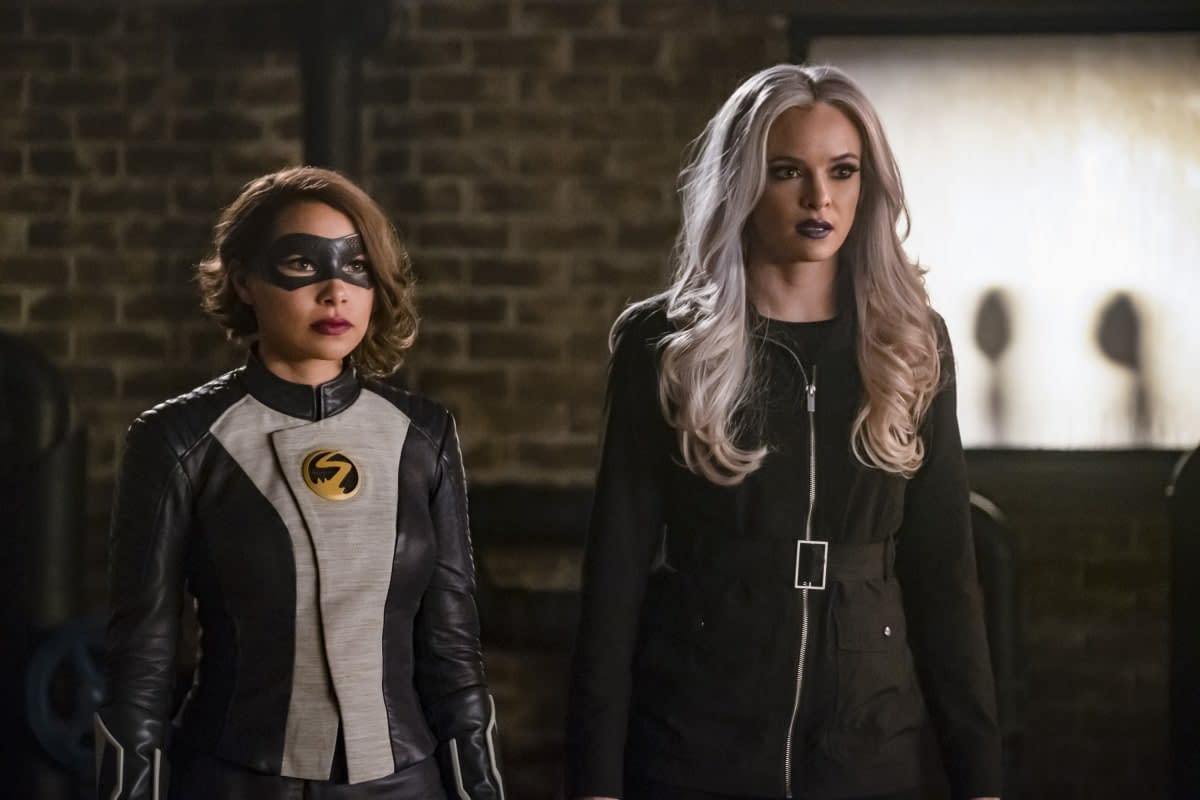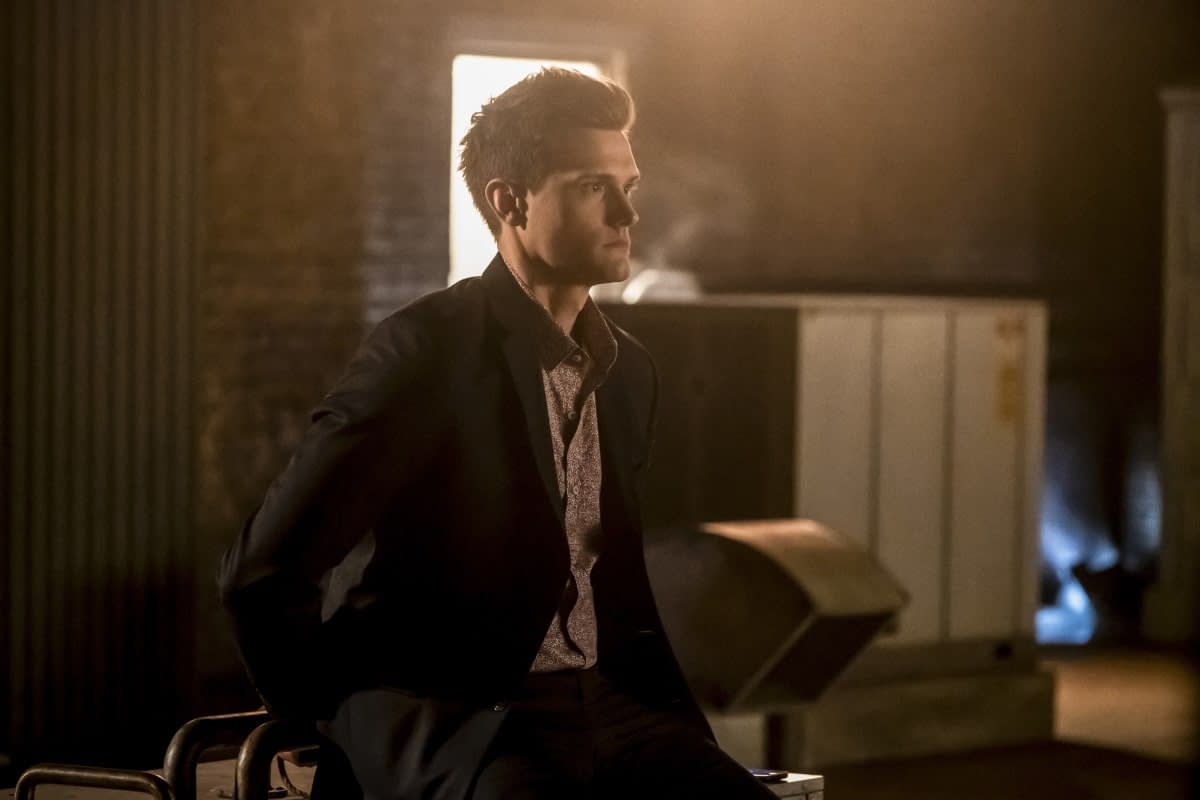 The following images appear to show these folks somehow restrained or handcuffed. Best guess? Every time Nora tries to change something, a different member of the team gets captured by Cicada. More evidence of this? The last two images: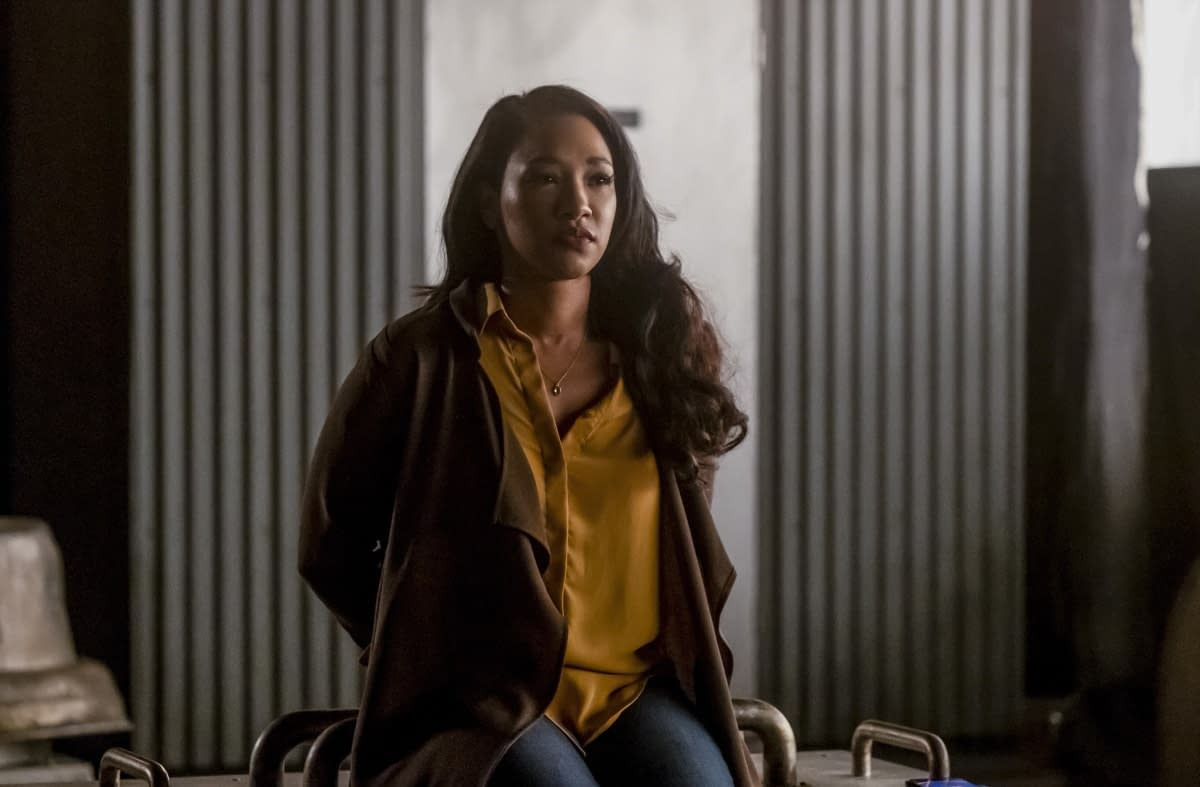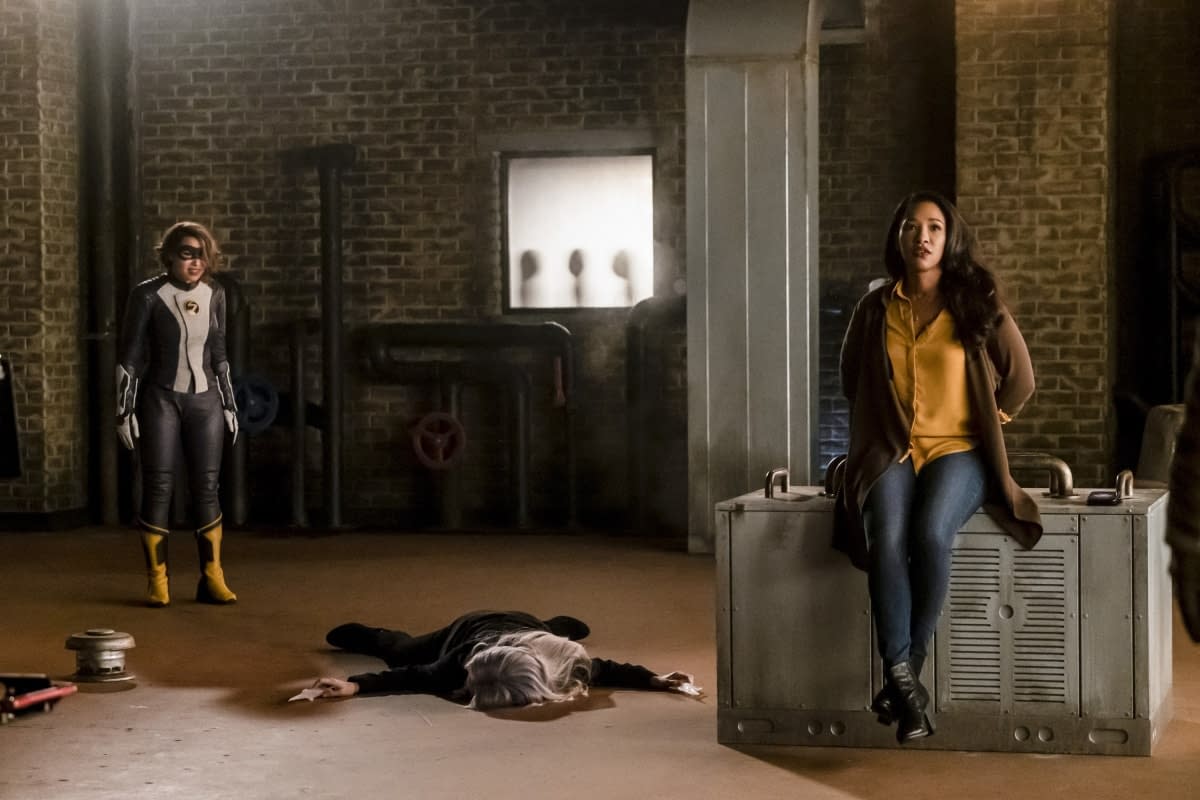 Yes, that's Iris in the hot seat – and then we see Killer Frost on the ground and a very distressed XS looking on. Here's betting every time she tries to save her mom, other bad things happen – like someone else dies.
In lighter news… here's a look at Cisco's hot date: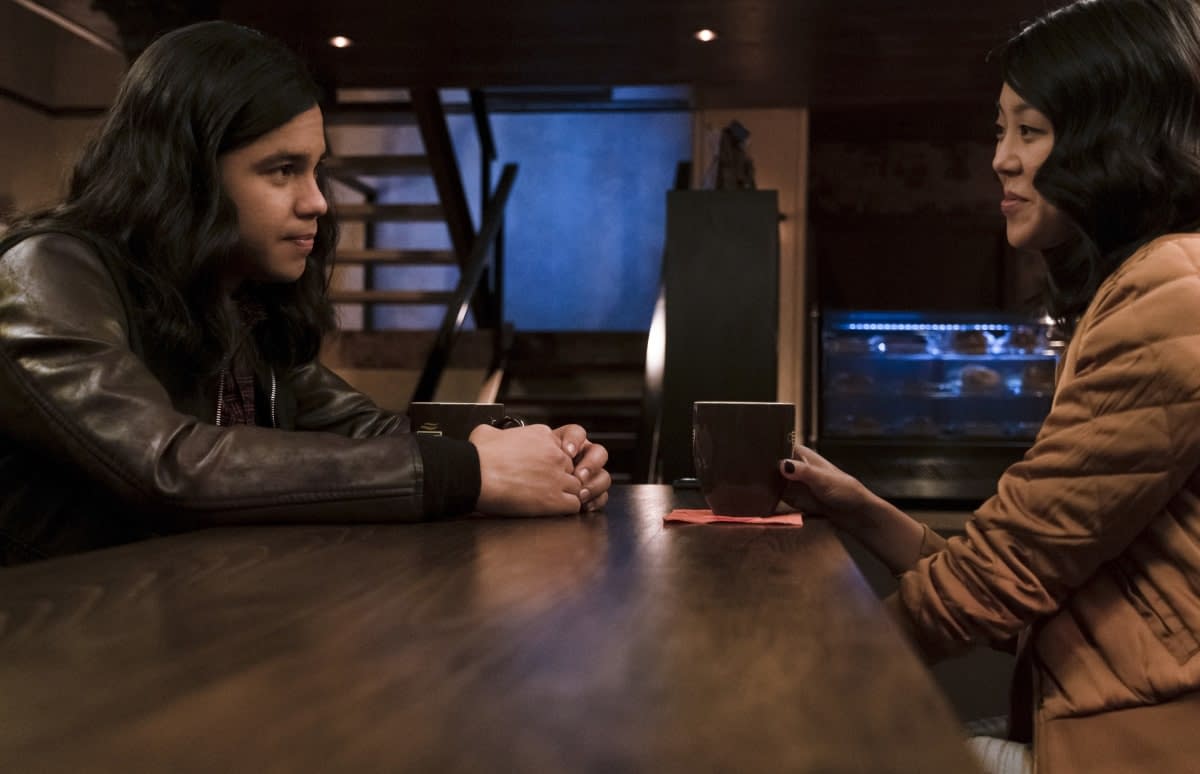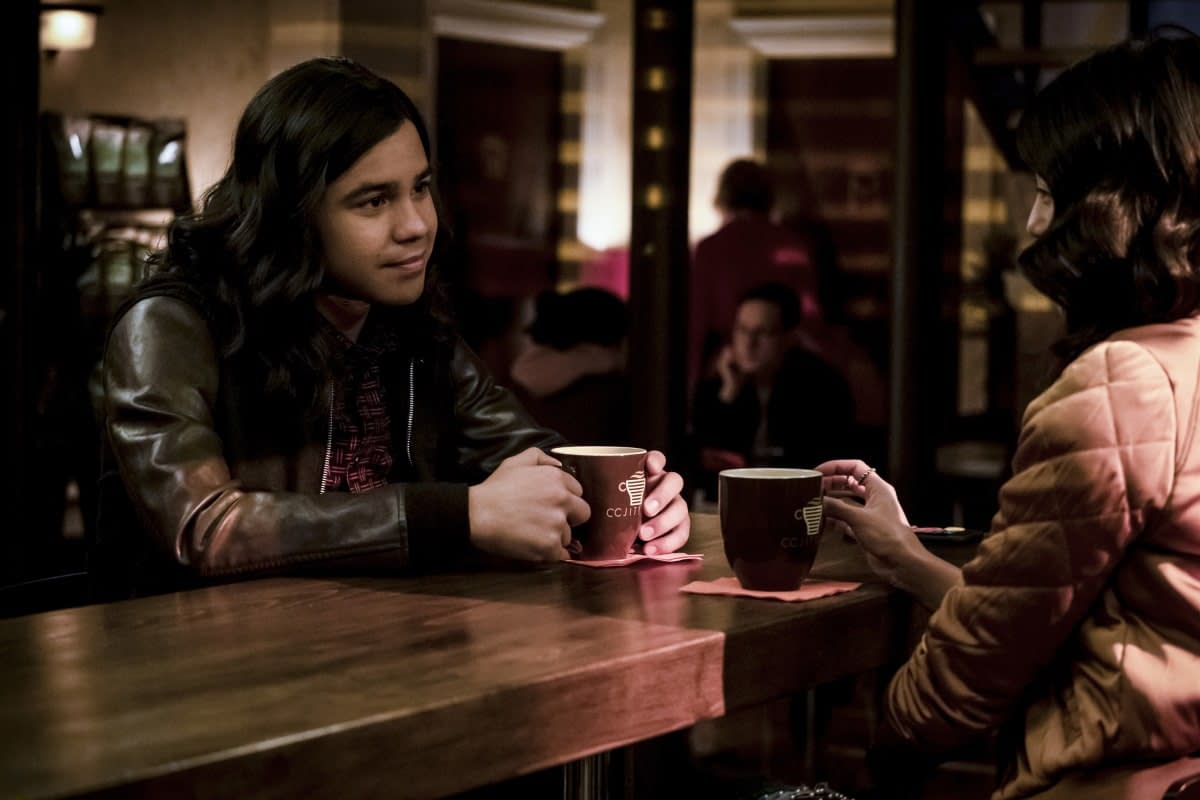 I got a good "vibe" (pardon the pun) off of Kamilla when she and Cisco first met. Here's hoping things go well for them, and helps Cisco move on after breaking up with Gypsy – and that all of Nora's timeline messing doesn't mess up their date, too.
Definitely getting a Groundhog Day-vibe off of the trailer above – and the title "Cause and XS" certainly leads us to believe Nora is going to keep trying to "fix" things, which probably just lead to different permutations of Cicada killing members of Team Flash. Going back to the message Nora sent to Eobard Thawne, "The Timeline is Malleable" she knows she can change things.
All questions will be answered when The Flash returns to the CW on Tuesday, February 12 at 8 p.m. ET/ 7 p.m. CT.