Good Eats: Reloaded A Cake on Every Plate: Slice of Alton Brown Genius
A famous cake, a mysterious death, and a list of ingredients: welcome to this week's episode of Cooking Channel's Good Eats: Reloaded. In the edited version of episode 83 ("A Cake on Every Plate"), Alton Brown deciphers the mystery of what actually goes inside the delightful and "easy to make" yellow golden cake. Now if you are like me and especially if you have children that scream CAKE as if it's instinctual and must be had on a daily basis, you probably venture into the supermarket aisle and select one of those easy to bake cake boxes.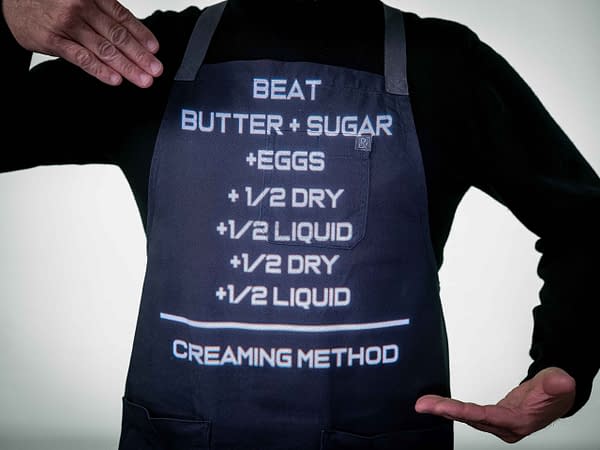 My daughters favorite color is pink (to be honest, regardless of color they all taste the same to me), add in some water (eggs and butter) if you want to be fancy, throw it into an aluminum four for a dollar tray, pop into the oven and listen our for your kids screaming "Hurray" as they push past you into the kitchen to have their first bite (yes, while its still blistering hot). I am personally not much of a baker, but yes, even I have tackled the yellow cake from scratch. I will not, however, own up to scaling the results. Okay, it was a 4 (out of 10), so let's just say seafood is more my forte.
While Brown from the early years performs an autopsy on an old cake to check for content and possible reasons for grandmas mysterious death, we do learn that everything that goes into a cake either strengthens, tenderizes, dries it put, moistens it, or adds flavor. As usual, I've forgotten what we were making. Pork chops? No, wait, I'm back! Cake! Oh my, Brown is talking about balance. I anticipated that making this recipe might involve a technical process, always entailing precision and requiring an army of professional bakers (maybe I should enlist a few and keep them on retainer).
Of course, the digital scale comes out and so do mathematical conversions triggering flashbacks to that D I got in Calculus. To make the most exceptional and moist cake, mix the ingredients (after measuring them out: 342g flour, 295g milk, 228g butter, 14g baking powder) and then feel free to start feeling overwhelmed. All ingredients are mixed in a ritualistic manner (am I the only one who thinks Brown would make an exceptional serial killer?) and popped into the oven at 350 degrees. Remember to only use aluminum cake pans (no spoilers but definitely good to know) and of course, turn them upside down when they are finished to let them rest for an hour. In that hour, my child would consume the entire cake and any crumbs remaining. Lastly, don't forget the frosting and enjoy. Whatever is left of it that is.