Good Eats: Reloaded Review: Alton Brown Exposes Our Pickling Fetish
With this week's episode of Good Eats: Reloaded on Cooking Channel, Alton Brown revisits a 2004 episode on all things fungal, educating us on how to grow shiitake mushrooms in our own homes. I think I'll stick to store-bought for now. I love mushrooms in any form, grilled, sautéed, baked, and of course pickled. Yes, Ukrainians pickle pretty much everything, and Brown agrees that it's a delicious "zakuska" between vodka shots. Mushrooms are considered the veggie meat of cooking since you can pretty much treat them the same way you would lots of different meats – makes me think of a portabella burger, even us vegetarians can enjoy a burger on a grill.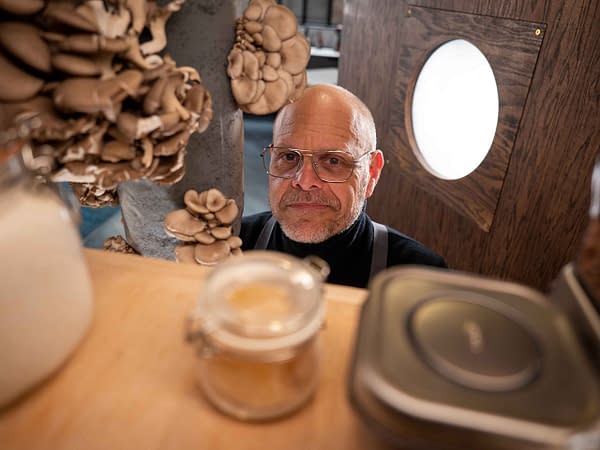 The biggest take away from this reload was the upgrade on washing the dirt off our mushrooms. Typically we would use a brush and it would take forever to get everything off. Brown suggests a quick rinse and drain. Actually, he suggests putting them in a salad spinner, but once again most of us don't have an arsenal of cooking utensils and contraptions in our homes. Space is limited. They are so versatile and easy to work with, sautéing probably being the most appetizing. Brown demonstrates a mushroom stroganoff toast making my mouth water and yes running back into the kitchen to make this delectable sandwich. Grab some white mushrooms, scallions, lemon, sour cream, a ton of other ingredients that yes are easily found in the pantry; you brown the mushrooms, sauté them, make the sauce, and pair all of it with some sourdough bread and what you have is a great summer lunch.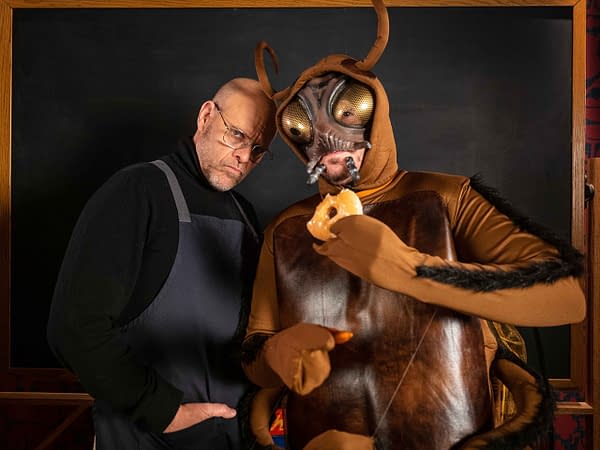 Not sure what the cameo of the giant cockroach had to do with mushrooms but it did make me lose my appetite for a bit, again one of those random things that make me stop and go "what the hell?". If anyone is interested in learning to pickle some mushrooms, watch this week's episode: a very easy recipe, and it's true they come out divine. My mother typically pickles watermelon in a similar manner (it tastes better than it sounds). Grab some spices, mushrooms, and garlic, and make the pickling agent (water, vinegar, sugar, and salt); then simmer and pour over your jar with mushrooms, refrigerate for 3 days and enjoy them for months.
It's fascinating how much has changed since the early 2000's shiitake mushrooms were considered a novelty back then. Changes in cooking methods, preserving products, and the sheer expansion of foods and spices so common on the market today. This makes Good Eats: Reloaded a must to watch.