Hell's Kitchen: Chef Gordon Ramsay's Favorite Insults
Perfect for a Monday that FEELS LIKE A MONDAY, Chef Gordon Ramsay reveals his favorite insults from across Hell's Kitchen.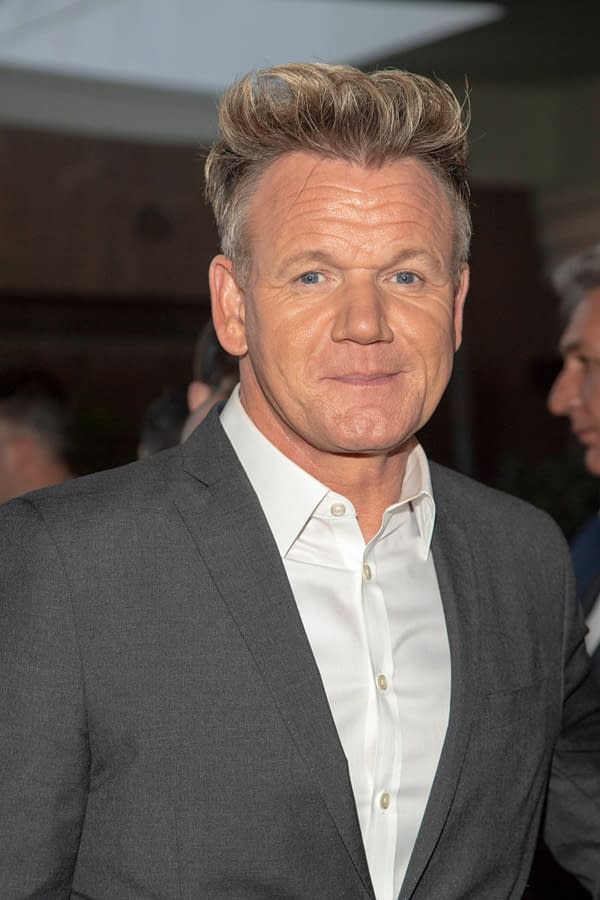 In a recent interview with Entertainment Weekly, the insult-subject was brought up, and Ramsay's answers were interesting:
Entertainment Weekly: You've said so many colorful things to contestants over the years. A couple of them, the idiot sandwich and the SpongeBob ones, have become memes online. What is your all-time favorite rebuke of a contestant?

Gordon Ramsay: When they lie it's the worst insult that any chef can hear. When somebody lies to you it's worse than working with somebody who can't cook. Because when you trust someone with your reputation and they cross that line, they want [the food] out of their sight and they tell you they finished it, and you know they're lying, that's the worst. They also get a bit carried away with these flash materials. They got the best Japanese knife that costs $700. There's no point in buying the best knife if you can't f—ing slice [correctly]. But I think the biggest insult I would turn around and say was, "I've forgotten more than you know," or "the butternut squash, would like it diced and rammed up your backside?"

EW: Have you ever said something to a contestant that you genuinely regretted?

GR: I don't record myself and don't press playback. I've never sat at home and watched myself and thought, "F—ing hell, what a dick." By the time it comes out, I've moved on. So no. I take the feedback. The one thing I've realized is you can't please everybody. I believe in getting straight to the point. Don't give me the problem, give me the solution, that's crucial.

EW: Are there things that you used to be allowed to say to contestants that you no longer can?

GR: That's a tough one. Listen, the climate is changing. The best chefs in the world are female because they only need to be told once. I've never said anything so below the belt. In the heat of the moment, it's like when the Clippers playing the Lakers. If you could listen to every word a basketball player or football player is saying, you'd be shocked. I'm just of-the-moment. I get it off my chest, I think that's healthy.
Hell's Kitchen returns for season 18 on FOX on September 28th, 2018.