'Legion' Season 2- First Look Arrives In FX Fearless Teaser Trailer
Arguably one of the breakout television series of 2017 was FX's Legion from Noah Hawley. The X-Men based show followed the main character of psychokinetic David Haller (Dan Stevens) as he struggled with hallucinations and a government entity trying to control him.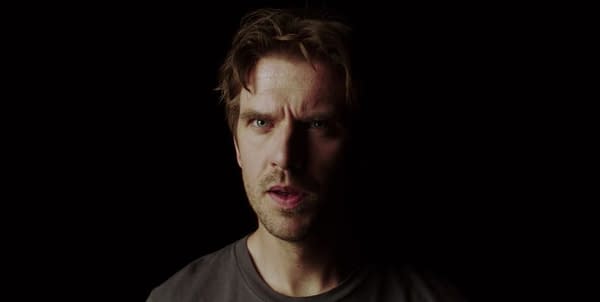 This morning FX released a trailer for their upcoming 2018 slate of shows titled "Fearless in 2018", which features our first glimpse of the second season of Legion:
"I wanted to be normal," David says. "Any of this look normal to you?"
At the end of season one, it seemed like things were going to go better for David after he defeated the Shadow King, which often took the form of Lenny (Aubrey Plaza). But we know that wasn't the case, and Oliver (Jemaine Clement) became the new host of the big yellow villain who may or may not be based on Mojo (shut up, I still think that'd be an amazing thing.)
Season 2 will have Syd (Rachel Keller) and Ptonomy (Jeremie Harris) back, as well as Plaza and Clement, with a tease of a new musical number (woo!) and Cary (Bill Irwin) tells the audience to 'open our minds'.
Back during the TCAs, the official Legion twitter account did some live tweets from the show's segment:
Obviously there are other shows highlighted in the trailer, Pose from Ryan Murphy, our first look at the Mayans spinoff from Sons of Anarchy, anthology series Trust with Brendan Fraser and Donald Sutherland, and new episodes of Atlanta, Baskets, Archer, Snowfall, and the final season of The Americans.
Legion is set to return sometime in April of 2018.