Logan Paul vs Roman Reigns To Headline November's WWE Crown Jewel
Even with all of the goodwill flowing toward WWE in the wake of Vince McMahon hitting the road and Triple H taking over, you knew. Eventually, the dark cloud of the company's icky deal with Saudi Arabia would appear again to rain blood all over everything. And indeed, it is that time again, as it's being reported this afternoon that WWE is set to announce its return to the country in November with yet another installment of WWE Crown Jewel, and they're all prepared to announce the main event match that will be headline-grabbing if nothing else.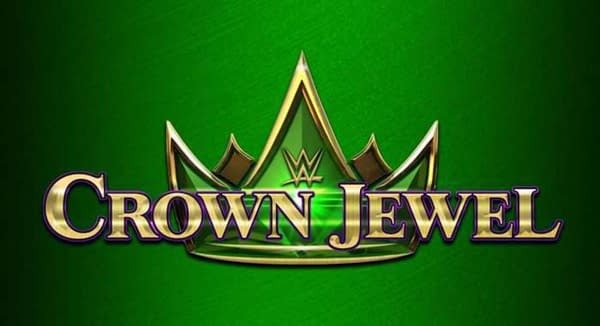 Dave Meltzer broke the news in the Wrestling Observer that WWE will be holding a press conference in Las Vegas tomorrow, September 17, to formally announce the next WWE Crown Jewel in Saudi Arabia on November 5. But that's not all, as Uncle Dave says that the main event of said event will be Undisputed WWE Universal Champion Roman Reigns being challenged by none other than recent WWE signee and social media star Logan Paul. "WWE looks to be building to a Roman Reigns vs. Paul match. If that does happen, November's Crown Jewel pay-per-view in Saudi Arabia appears to be a possible destination. Neither Reigns nor Paul is advertised for October's Extreme Rules PPV."
Everything appears set for this to happen, and it makes a bit of sense. WWE is running out of legends to injure terribly and sully our last memories of them at these Saudi Arabia shows, and Logan Paul is someone who almost exclusively courts controversy, something that is more than abundant at any WWE Crown Jewel. So it looks like this one is full steam ahead, as not only has Paul been announced for tonight's SmackDown on FOX, but he has been hyping the appearance as one that will carry a major announcement.
This is on the heels of Reigns appearing as a guest on Paul's IMPAULSIVE podcast this week, where Paul stated after Reigns left the show, "You put me against Roman Reigns right now, I think I would win. Me vs. Roman Reigns one-on-one, that's my match." It now appears that said match will happen at Crown Jewel in November. How convenient!
That led to a Twitter response from Reigns, who instructed his special counsel Paul Heyman to handle him.
So will Paul come face-to-face with Reigns tonight on SmackDown or will he have to first deal with Heyman? Will we even see Reigns on TV before Crown Jewel? Will WWE ever stop accepting blood money from the Saudi government? Will the roster and crew be allowed to leave without guns pointed at their heads on November 5? I guess we'll all have to wait and see!