"Loki" Official Image Shows Tom Hiddleston Going Asgardian "Saturday Night Fever;" Series Logo
From WandaVision and Falcon & Winter Soldier to Hawkeye and What If?, fans of Marvel Studios have a lot to look forward to after "The House of Mouse" launches its Disney+ streaming service in November 2019. But for us, the one that has the largest chunk of our interest is Tom Hiddleston's return as the God of Mischief in Loki. Details on the upcoming series are being kept under some kind of unbreakable protection spell for now – which is understandable considering the character's "current condition" (no spoilers) in the Marvel Cinematic Universe (MCU).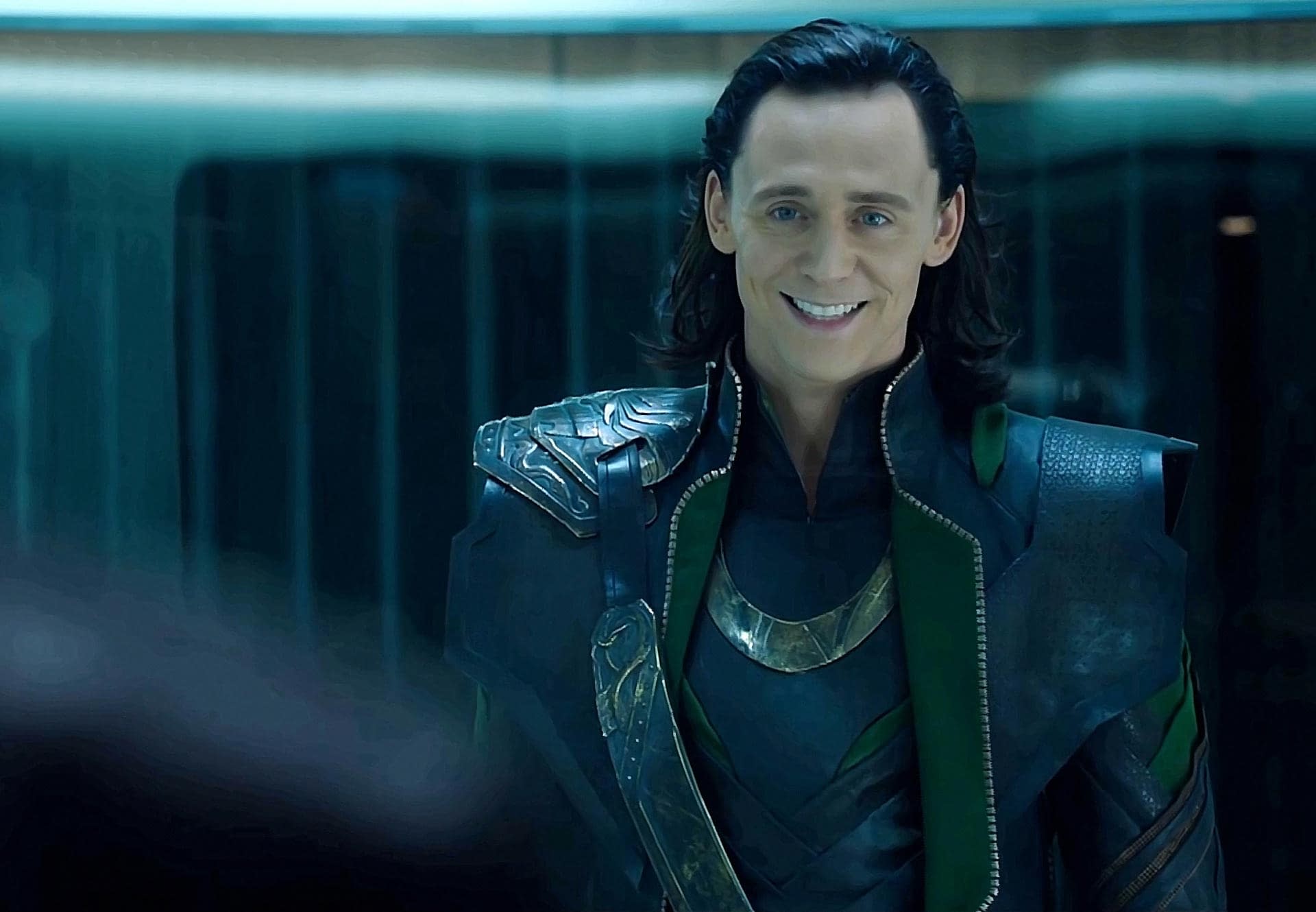 Now while some images from those in attendance at The Walt Disney Company's Investor Day meeting in April made their onto social media, the multimedia behemoth has released an official image from the event. In the image below, Marvel Studios President Kevin Feige is seen in the foreground – but with all due respect to Mr. Feige, it's what's behind him that we're a little more interested in: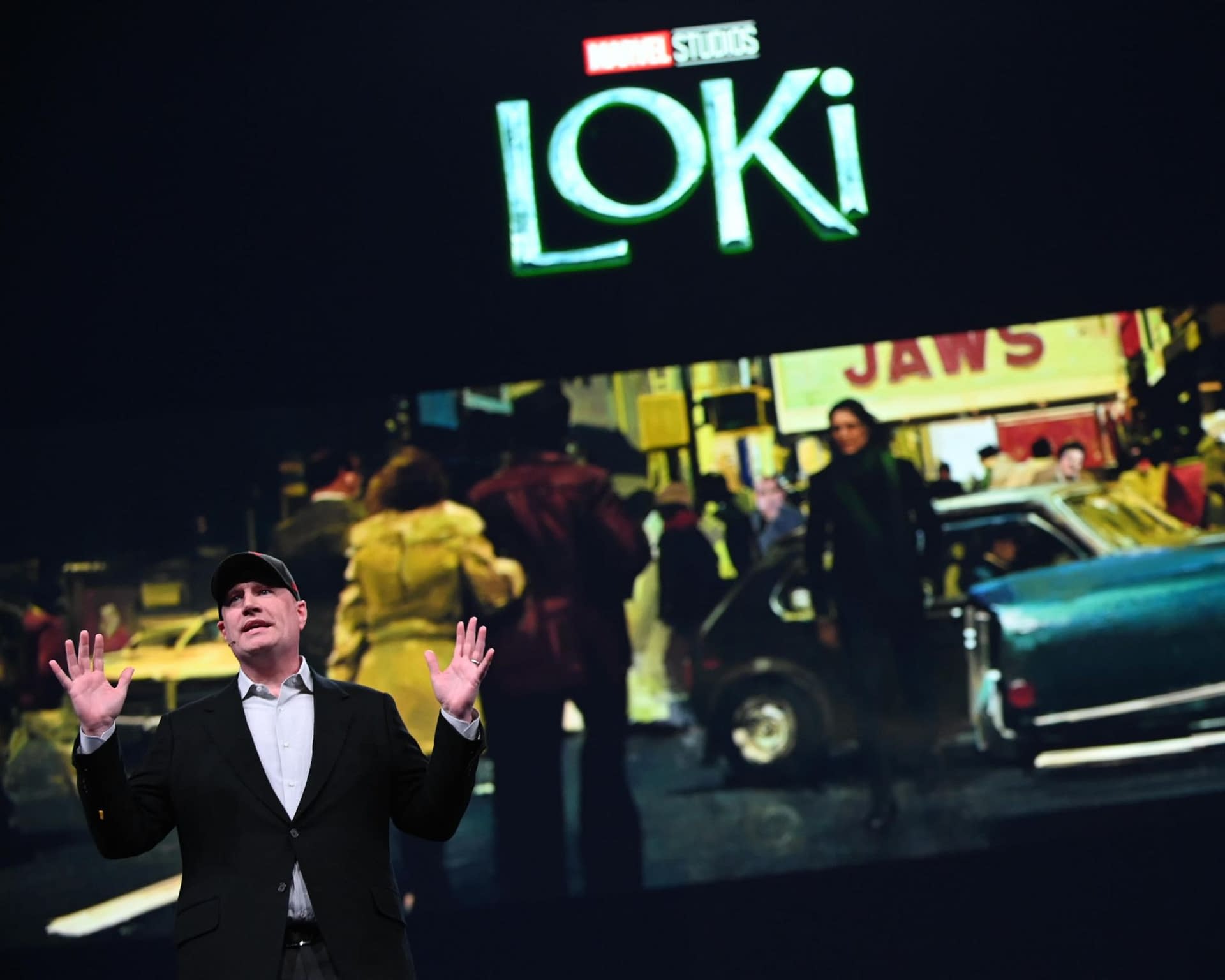 Two important takeaways? First, we get a much clearer look at the series' official logo – with a font style very similar to what comic book fans have seen in the past. Even more interesting is what's going on below the logo, which shows Loki going full-on Asgardian Saturday Night Fever – though technically he would be two years ahead of Tony Manero's schedule since the Jaws movie marquee would put that scene in 1975 (thanks, IMDB!).
Marvel Studios' streaming influence doesn't end with Disney+, however: Disney-invested streamer Hulu announced that Jeph Loeb would oversee a number of new series that include Marvel's M.O.D.O.K., Marvel's Hit-Monkey, Marvel's Tigra & Dazzler Show, Marvel's Howard the Duck, and four-show team-up special Marvel's The Offenders. Kevin Smith, Patton Oswalt, and Chelsea Handler are just some of the names currently attached to the projects. In May, the streaming service announced two new live-action series set in the world of the Spirits of Vengeance: Marvel's Ghost Rider and Marvel's Helstrom – both set to premiere in 2020.
Disney+ is set to launch on November 12th, 2019, with originally announced prices set at $6.99/month, or $69.99/year.