"Marvel's Runaways" Season 3 Gets Teaser, December Release Date [VIDEO]
Hulu continues breaking news at today's Television Critics Association (TCA) press event, confirming that the third season of Marvel's Runaways is set to premiere on Friday, December 13. Created for the streaming service by Josh Schwartz and Stephanie Savage, the series also saw its first teaser trailer released – brief, but with one helluva' cliffhanger. In the scene you're about to see, Chase (Gregg Sulkin) looks disoriented and weak – desperately making his way through the room as we see Karolina (Virginia Gardner) and Nico (Lyrica Okano) unconscious; with Alex (Rhenzy Feliz) propped against a wall, and then Molly (Allegra Acosta – we're not gonna' talk about Old Lace *sniff*) – who urges Chase to save Gert from the Pride.
Some pretty rought stuff… and yet? Something feels a little off…
Season 3 of Marvel's Runaways finds its heroes frantically searching for their captured friends Chase, Gert and Karolina. The kids go head to head with an unstoppable enemy who has targeted Leslie — or more accurately, the child she's carrying. Nico draws them all into a dark realm where its ruler, Morgan le Fay (Elizabeth Hurley), is much more nefarious than anyone the kids have yet to face.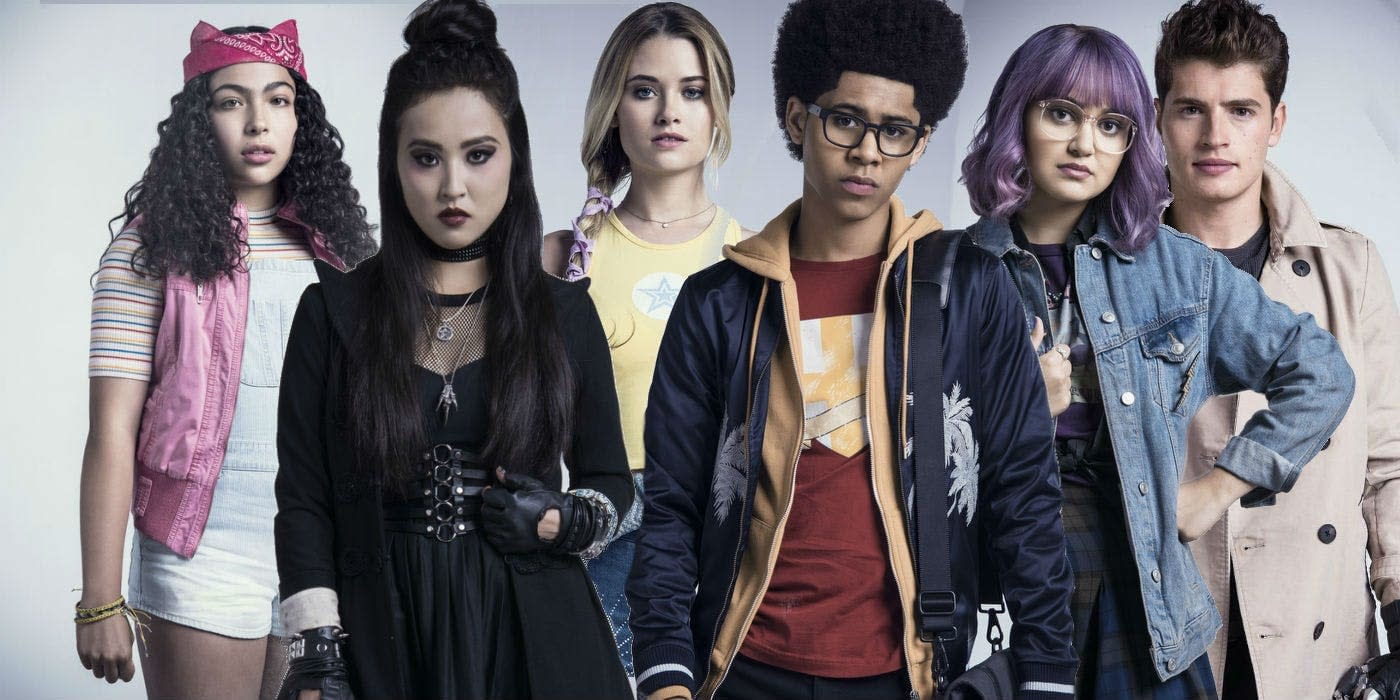 Marvel's Runaways stars Rhenzy Feliz, Lyrica Okano, Virginia Gardner, Ariela Barer, Gregg Sulkin, Allegra Acosta, Annie Wersching, Ryan Sands, Angel Parker, Ever Carradine, James Marsters, Kevin Weisman, Brigid Brannagh, James Yaegashi, and Brittany Ishibashi star in the co-production with Marvel and ABC Signature Studios. Marvel's Runaways is executive produced by series showrunners/writers Schwartz and Savage, along with Marvel's Head of Television Jeph Loeb and Quinton Peeples.