MLB games take place every single day (for the most part), and with so many choices, which ones should you make sure to try and catch at least an inning or two of?
Welcome to our new daily column, picking out some games on the baseball slate each day that should be on your radar. On any given day, there are 15 or so games that you can peruse, and you don't want to get stuck watching the wrong ones! So here they are, the games that we think you should seek out for Saturday, April 7.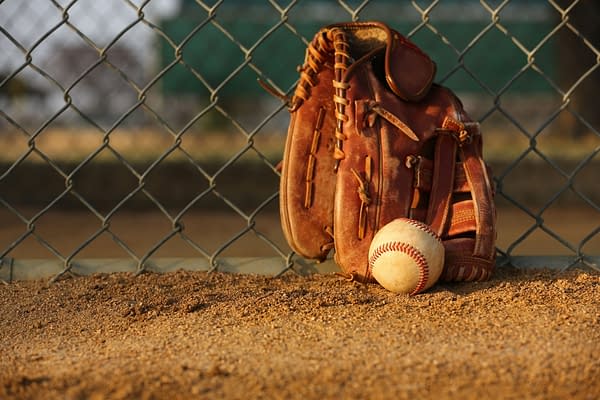 Seattle Mariners at Minnesota Twins- 2:10 EST First Pitch
This one is all about the Twins Jose Berrios, who in his first outing of the year threw a complete game shut out, while striking out six and only giving up one hit heading into the ninth inning, He had great command on his breaking pitches, and his two-seamer is filthy. And if he is not mowing down Mariners, having defense like this from Byron Buxton in center helps.
There's no place like home. #NothingFallsButRaindrops #MNTwins pic.twitter.com/sShIZSYhfs

— Minnesota Twins (@Twins) April 5, 2018
Keep an eye on Mitch Haniger on the Seattle side. He is off to a pretty good start and finally healthy this year as he looks to take a huge leap this year.
Cincinatti Reds at Pittsburgh Pirates- 7:05 EST First Pitch
There is no hotter team in baseball right now than the Pirates. Out to a surprising 7-1 start, this is the best start from them since 1976. Josh Harrison is flying around the bases, they are staying patient at the plate and wearing out pitchers, and are straight up smashing the ball. They took game one of the weekend series 14-3 last night. Check out Colin Moran doing his thing, going 4 for 5 in the muck:
Colin Moran can.
A 4️⃣for5️⃣ night Captain Redbeard. pic.twitter.com/Iyvq7aQtr2

— Pirates (@Pirates) April 7, 2018
The pitching is doing just enough, lets see if they can hang in there and keep the offense rolling while the bats are hot.
Toronto Blue Jays at Texas Rangers- 8:05 EST First Pitch
Marcus Stroman looks to get it going tonight in Arlington. Arm soreness behind him, he should be off a pitch count and ready to rock. He struck out 8 in his first outing of the season, but also gave up 4 runs in five innings of work. Good thing he has Josh Donaldson and Justin Smoak straight mashing right now. Justin is leading the American League in RBI's so far, and Josh is up to his old tricks as well. Looks like his dead arm might be feeling better.
Bring the rain, then flash the leather! That's JD for you. https://t.co/KWLKoC81bo pic.twitter.com/YaQyETE7gE

— Toronto Blue Jays (@BlueJays) April 7, 2018
Here is the rest of the schedule as well:
Orioles at Yankees- 1:05 EST First Pitch
Mets at Nationals- 1:05 EST First Pitch
Rays at Red Sox- 1:05 EST First Pitch
Tigers at White Sox- 2:10 EST First Pitch
Diamondbacks at Cardinals- 2:15 EST First Pitch
Cubs at Brewers- 4:05 EST First Pitch
Royals at Indians- 4:10 EST First Pitch
Dodgers at Giants- 6:05 EST First Pitch
Marlins at Phillies-6:05 EST First Pitch
Padres at Astros- 7:10 EST First Pitch
Braves at Rockies- 8:10 EST First Pitch
A's at Angels- 9:07 EST First Pitch
Enjoyed this article? Share it!