MLB Games You Should Watch on Wednesday, April 25
MLB games take place every single day (for the most part), and with so many choices, which ones should you make sure to try and catch at least an inning or two of?
Welcome to our new daily column, picking out some games on the baseball slate each day that should be on your radar. On any given day, there are 15 or so games that you can peruse, and you don't want to get stuck watching the wrong ones! So here they are, the games that we think you should seek out for Tuesday, April 24.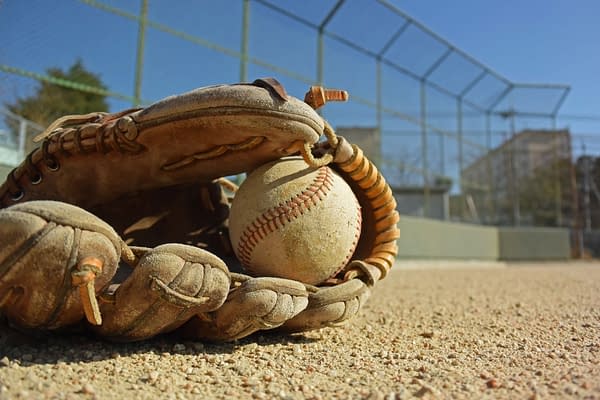 Washington Nationals at San Francisco Giants- 3:45 EST First Pitch
A great afternoon match-up between Nationals ace Max Scherzer and the Giants Jeff Samardzija. Samardzija started the year on the DL, and in his first start back against the Angels he held one of the better offenses in baseball scoreless over five innings and only two hits. He will need to have another outing like that to take down the Nationals and Scherzer. They need to get right, after dropping 2/3 to the Dodgers, they have lost the first two games to the Giants. I would look for them to come out on fire and peeved off in this one. Tuesday was Marvel Night at At&T Park! Check out these awesome shirts!
💥 IT'S MARVEL NIGHT!💥 Get your special edition @sfgiants | @Marvel gear at the AT&T Park Giants Dugout Store!#sfgiants #Marvel #captainamerica #Hulk #incrediblehulk pic.twitter.com/6y6QF6RbrX

— Giants Dugout Store (@SFGDugoutStore) April 25, 2018
Atlanta Braves at Cincinatti Reds- 6:40 EST First Pitch
This game might see the debut of Ronald Acuna, the best prospect in baseball. He tore up the league in Spring Training and should have been on the roster from the start of the season, but because of the way contracts work, the Braves waited until now so they can keep him under team control for as long as possible. The guy has all the tools to take the league over, and tonight should be the start of it against a Reds team that is the worst in baseball.
BREAKING: The Atlanta Braves are calling up top prospect Ronald Acuna. Its happening folks. #TheFuture pic.twitter.com/58pnnySGoJ

— Georgia Sports Now (@GASportsNow) April 25, 2018
The rest of the full MLB Wednesday schedule:
Angels at Astros- 2:10 EST First Pitch
Mariners at White Sox- 2:10 EST First Pitch
Padres at Rockies- 3:10 EST First Pitch
Tigers at Pirates- 4:10 EST First Pitch
Tigers at Pirates- starts after game one (make-up from April 24)
Twins at Yankees- 6:35 EST First Pitch
Diamondbacks at Phillies- 7:05 EST First Pitch
Rays at Orioles- 7:05 EST First Pitch
Red Sox at Blue Jays- 7:07 EST First Pitch
Cubs at Indians- 7:10 EST First Pitch
Marlins at Dodgers- 7:35 EST First Pitch
A's at Rangers- 8:05 EST First Pitch
Brewers at Royals- 8:15 EST First Pitch
Mets at Cardinals- 8:15 EST First Pitch