With ABC's Modern Family premiering its 11th and final season next week, it has been stirring all sorts of weird "feels" inside me. While it is always good to see shows actually have an ending, it also becomes a bit nostalgic to see characters you have come to love say goodbye—like a good friend who is about to move to a different country: they will always be there, but it is a bit heartbreaking nonetheless. It has been quite a fun ride for the past decade. It feels like it brings with it the end of an era.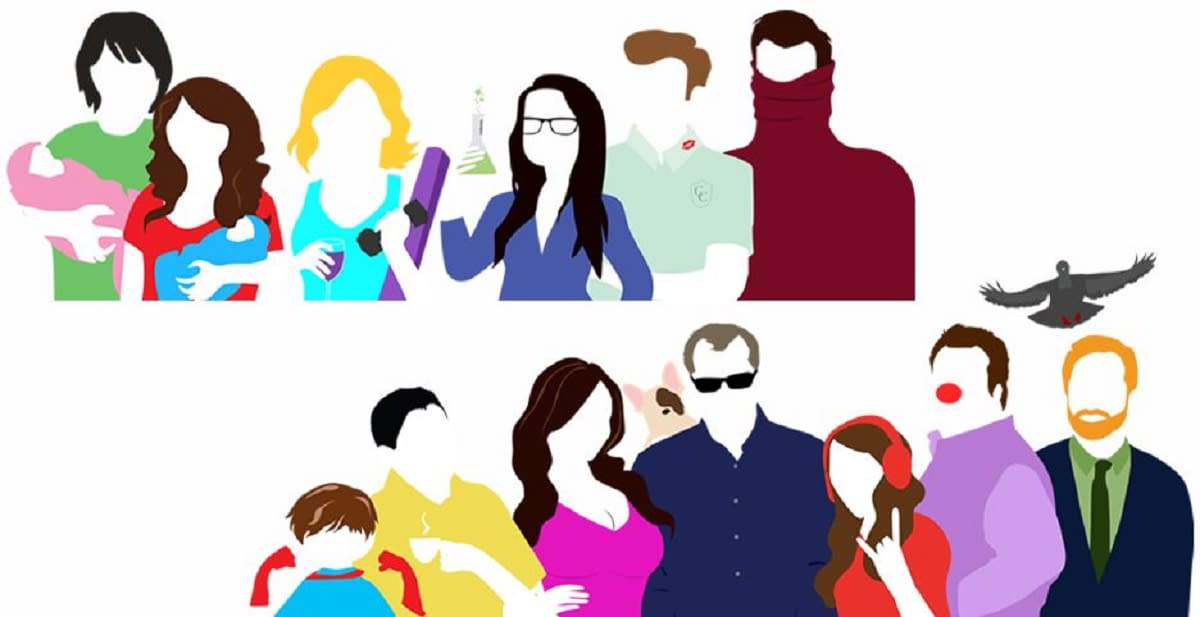 Modern Family has been the only show with non-fantasy elements I have stuck with for so long. Not just that, but it has never disappointed – even when an outing wasn't the strongest. It deals with tough subjects; and what I liked the most about it is that we get to see a diverse range of perspectives. Each character has a unique point-of-view, whether they are wrong or right – whether it angered the viewer or not. They are still – and will remain – family. That's the element of the show that I continuously enjoy: you love the family, but you do not always like or agree with them.
For the past couple of days, I have been having a little bit of fun going over the topic in my head – about what the future will hold for our beloved characters. I expect we will be seeing the usual suspects, as well as some of the friends we have seen throughout the years: Sal (Elizabeth Banks), Pepper (Nathan Lane), Ronaldo (Christian Barillas), Frank Dunphy (Fred Willard), Javier (Benjamin Bratt), etc.
I hope we get to see some closure to the Pritchett family dealing with Dede's (Shelley Long) death. There are definitely still some things they will have to come to terms with – especially now that Claire's (Julie Bowen) a grandmother, dealing with Haley (Sarah Hyland) and her three "babies."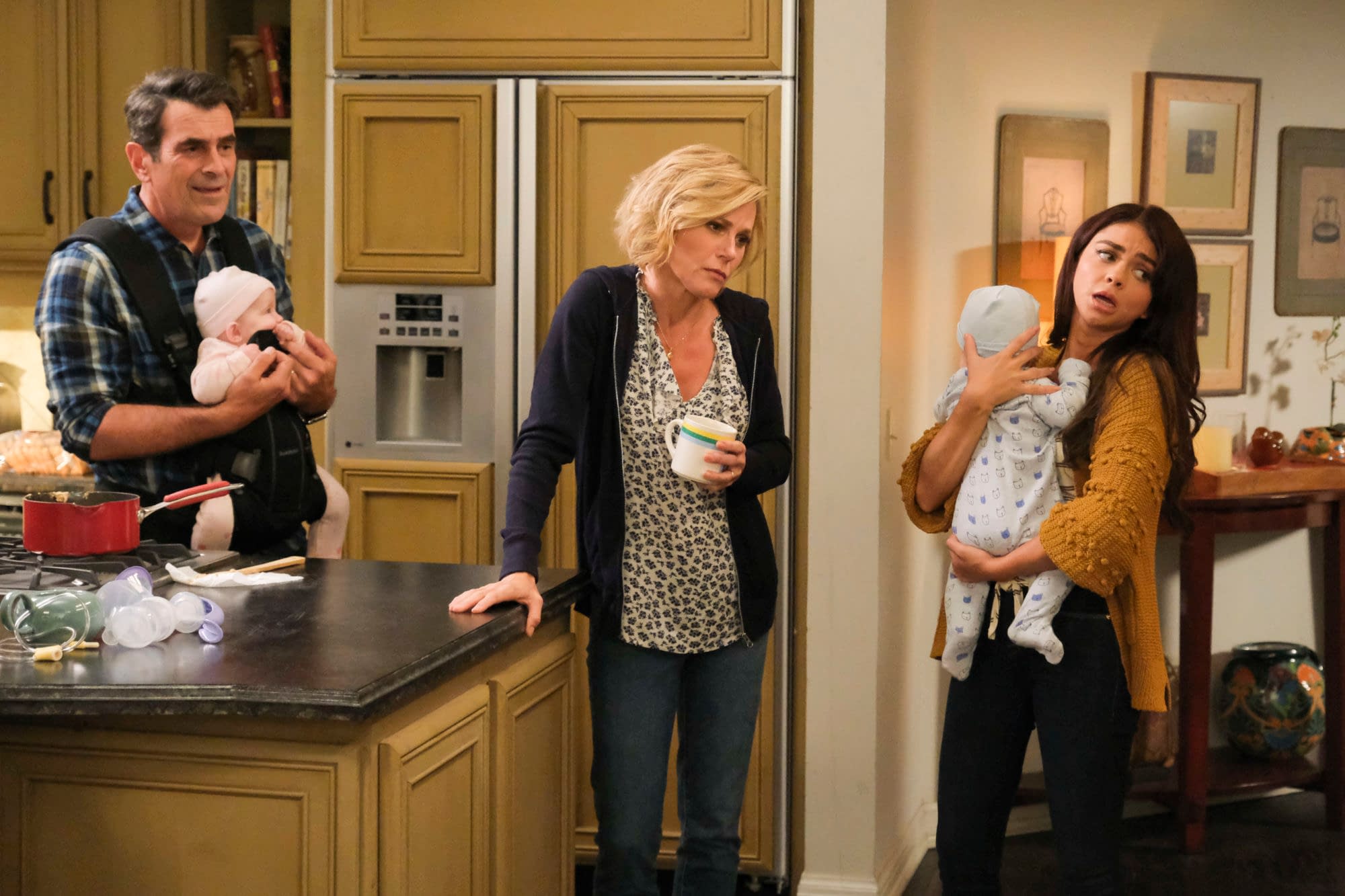 The Dunphy family should be a riot to follow this season with the new twins. Haley and Dylan (Reid Ewing) will turn out to be better parents than any of us think—granted, I am sure we will be experiencing some rollercoaster of ups and downs along with them.
Also, the babies will bring out an Alex (Ariel Winter) we have not seen before. I am very curious how they will handle that dynamic; since she has always been so academically driven, I wonder if having the babies around will make Alex consider motherhood or what comes along with it. She has always been the character I related to the most, so I am very much looking forward to this.
As for Claire and Phil (Ty Burrell), I imagine we're going to see them reflecting a lot on the past as they see Haley possible repeating their mistakes – and doing their best to keep that from happening. When it comes to Luke (Nolan Gould)? Surprise me!
I think at some point we will see Cam (Eric Stonestreet) and Mitchell's (Jesse Tyler Ferguson) family grow—I am crossing my fingers they finally get the baby boy they have been hoping for all along. I think we will see an older Lily (Aubrey Anderson-Emmons) still thriving – and becoming an even bigger "question mark" to Cam and Mitch as she gets older (as viewers can see from the image below). She will be a snarkier Alex – which is pretty awesome considering all the influences around her.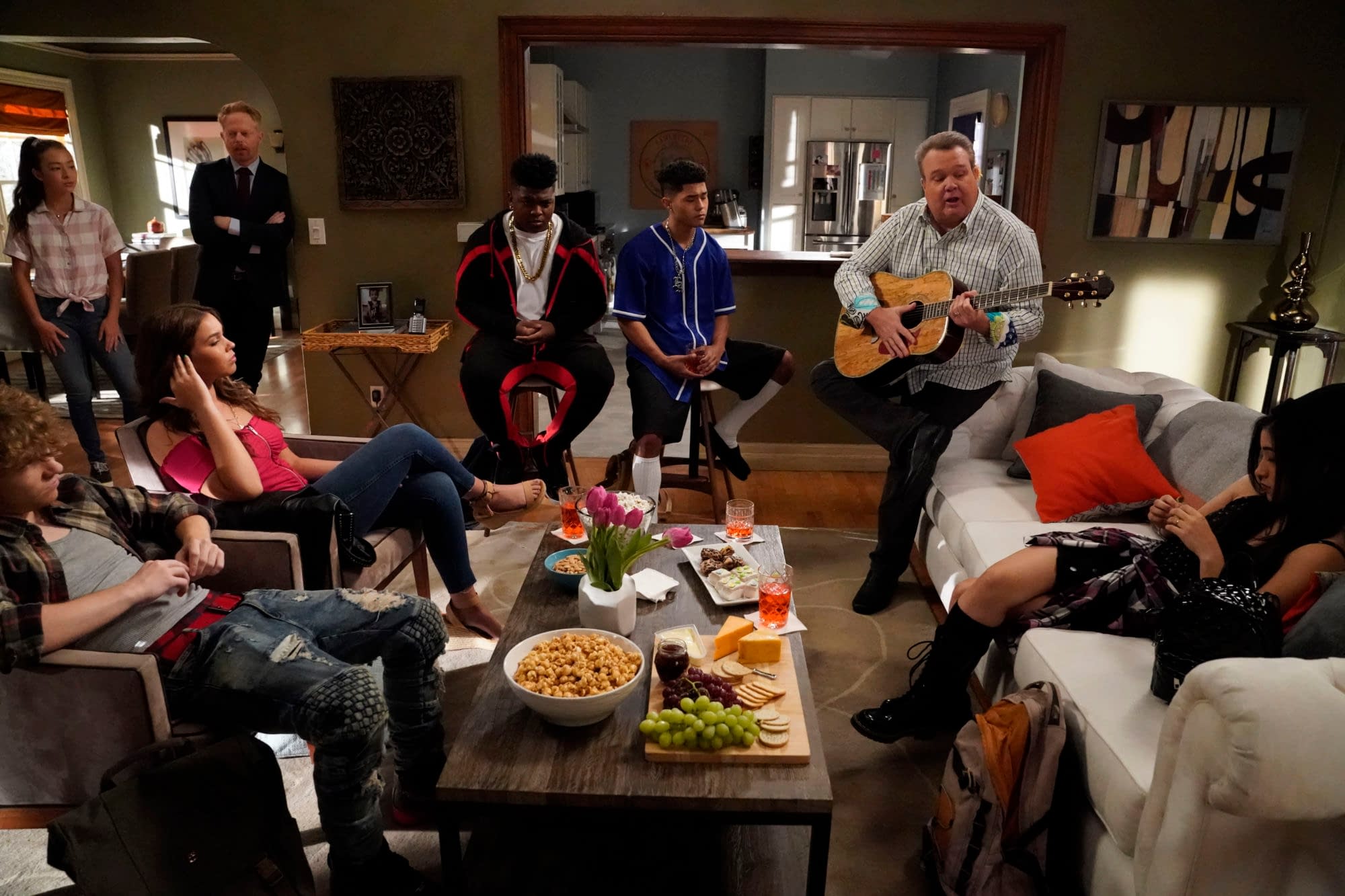 As for our Pritchett family – Jay (Ed O'Neill), Gloria (Sofia Vergara), Manny (Rico Rodriguez), and Joe (Jeremy Maguire) – viewers are going to see Jay and Gloria more business-oriented again: Jay with his doggy beds and Gloria going either the sauce or restaurant route. We already saw Jay asking for Manny's help with his new business.
I loved that Manny and Jay already had a heart-to-heart in which he made it clear to Jay that he thought of him as his dad already. That said, I hope we get to see some meaningful interactions between Manny and his dad, Javier – another on-screen conversation that's been long overdue.
My heart tells me we will see a time jump to the future at some point toward the end, where it will be either Manny, Joe, or Lily telling the story of their family to someone else. I am very curious to see if we get some sort of answer as to why the show is filmed documentary style – or will it end up being one of those things viewers aren't supposed to think too much about.
With one more season to go before reaching the series finish line, I am sure it will be a seesaw of feels in every possible way. While I appreciate when a show gets to end on its own terms and go out the way it wants, it is also incredibly sad to say goodbye to a show that has been a constant companion and on-screen "family" for years. I am a mix of excitement, anxiety, and nostalgia as I look forward to Wednesday – which means I'm more than prepared.
Modern Family season 11, episode 1 "New Kids on the Block": Haley is determined to follow the advice in her parenting books with the twins, but Phil and Claire think their old methods are better. Meanwhile, Manny is set to direct Jay's dog bed commercial in the hopes of winning his ex-girlfriend back

The Pritchett-Dunphy-Tucker clan is a wonderfully large and blended family with Jay Pritchett sitting at the head. By his side is his vivacious, younger second wife, Gloria, and together they are navigating life with their youngest son, Joe, and Gloria's son, Manny, who has headed off to college to explore the world on his own terms.

Meanwhile, Jay's grown daughter, Claire, and her husband, Phil, have officially lost their status as empty-nesters when their eldest daughter, Haley, starts her own family and moves back home with her new husband, Dylan, and a set of twins. The Dunphy's youngest, Luke, is now looking to his next move; and middle daughter, Alex, is learning how to balance life outside of academia.

Then there's Claire's brother and Jay's grown son, Mitchell, and his husband, Cameron, who are still working to understand their gifted teenage daughter, Lily, and juggle busy careers.

These three families are unique unto themselves, and together they give us an honest, and often hilarious, look into the sometimes warm, sometimes twisted, embrace of the modern family.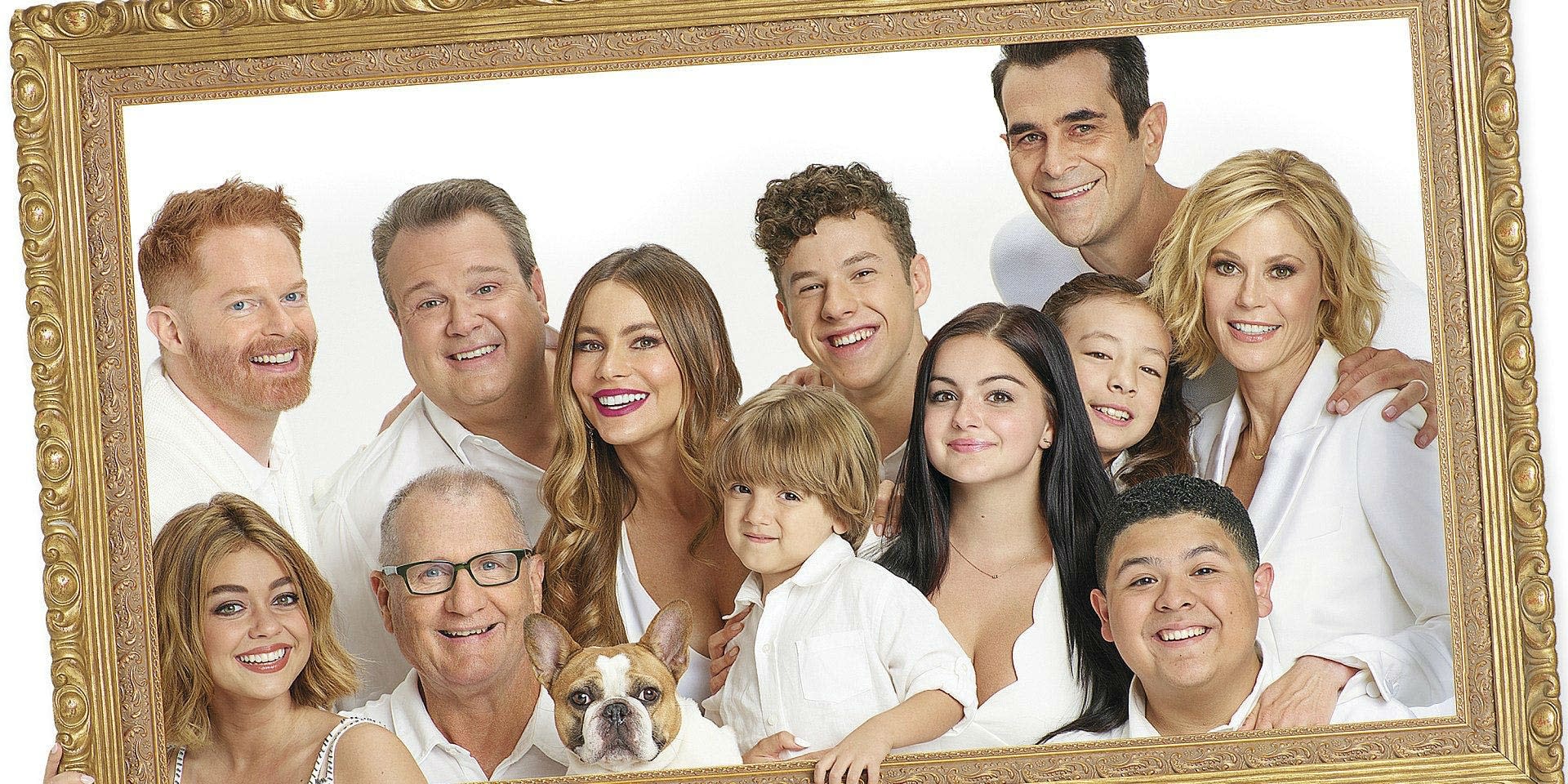 Modern Family Cast: Ed O'Neill as Jay Pritchett, Julie Bowen as Claire Dunphy, Ty Burrell as Phil Dunphy, Sofia Vergara as Gloria Pritchett, Jesse Tyler Ferguson as Mitchell Pritchett, Eric Stonestreet as Cameron Tucker, Sarah Hyland as Haley Dunphy, Nolan Gould as Luke Dunphy, Ariel Winter as Alex Dunphy, Rico Rodriguez as Manny Delgado, Aubrey Anderson-Emmons as Lily Tucker-Pritchett, Jeremy Maguire as Joe Pritchett, and Reid Ewing as Dylan Marshall
Twentieth Century Fox Television produces in association with Steven Levitan Prods and Picador Productions. Steven Levitan and Christopher Lloyd are co-creators/executive producers. Danny Zuker, Paul Corrigan, Brad Walsh, Abraham Higginbotham, Jeffrey Richman, and Jeff Morton also serve as executive producers. Twentieth Century Fox Television is a part of Disney Television Studios, a collection of studios comprised of Twentieth Century Fox Television, ABC Studios and Fox 21 Television Studios.
Enjoyed this article? Share it!