"Nailed It! Holiday!": A Festive Season of Yuletide Nightmares and Ho-Ho-Hopeless Creations [TRAILER]
With the holiday season approaching, out thoughts turn to buying presents for our loved ones, chopping down that perfect Christmas tree in the middle of nowhere, chaos happening all around us in stores, and (most importantly) spending time with some of our less-desired family members. So what better way to ring in the holiday season than with a new season of Nailed It!, premiering on Netflix starting Friday, November 22.
"Nailed It! Holiday!" Season 2: Home-bakers with a terrible track record take a shot at recreating edible holiday-themed masterpieces for a $10,000 prize.
Comedian Nicole Byer and co-host Jacques Torres are back with a second season of the holiday special, and I'm prepared to lose my appetite and be horrified. Nicole is vibrant in a big way, and her on-screen dynamic with Jacques only seems to have gotten closer and more bizarre in every great way possible. Add guest judges like Jason Mantzoukas, and Ron Ben Israel into the mix, and this season will for sure surpass last year's yuletide offerings.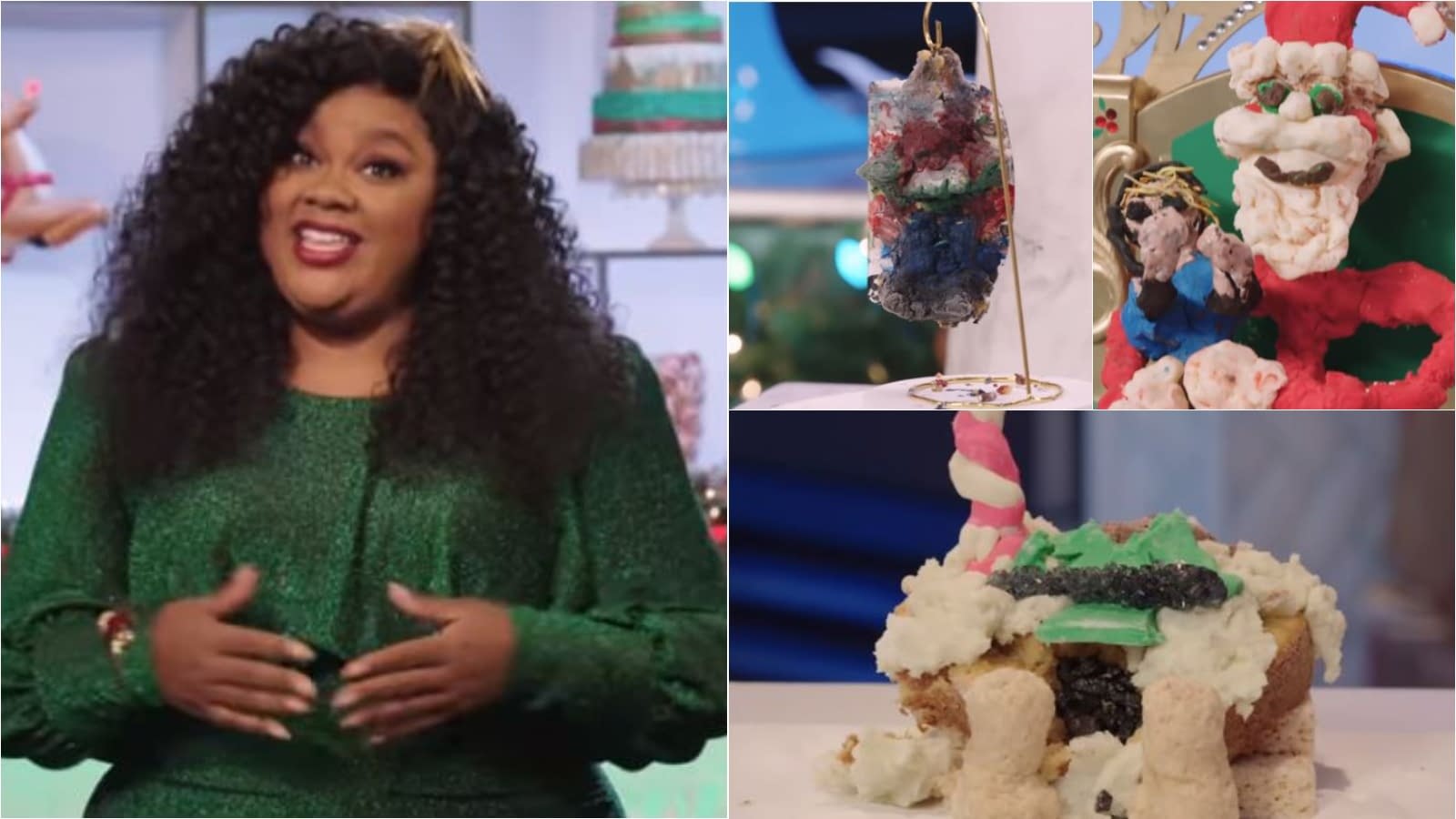 So gear up for contestants that appear to be so amateur it looks like the producers really invested time in seeking out the bottom of the barrel, the judges are in fear to get poisoned, and the cakes served wouldn't qualify as edible even for prison standards. With terms like "gross" being synonymous with cookies and the entire cast partying up on set, the season is will surely be a hit.