NCIS: Hawaii Reportedly Close to Receiving CBS Series Order
CBS's plans for global domination continued on Tuesday, with news that the 1,387th spinoff from the "NCIS" franchise is (reportedly) in development. Okay, maybe we're exaggerating a bit with that first part- but the last part is true, with deals being finalized for NCIS: Hawaii. Created and executive produced by NCIS: New Orleans executive producers/showrunner Christopher Silber and Jan Nash, as well as SEAL Team writer-producer Matt Bosack, the series would apparently feature a new team based in Hawaii (though unlike NCIS: Los Angeles and NCIS: New Orleans, the new spinoff won't begin as a backdoor pilot (CBS and CBS Studios have declined to comment). NCIS: Hawaii is expected to utilize the same production headquarters built for Hawaii Five-0 (with Magnum PI creating the possibility of a crossover in the future).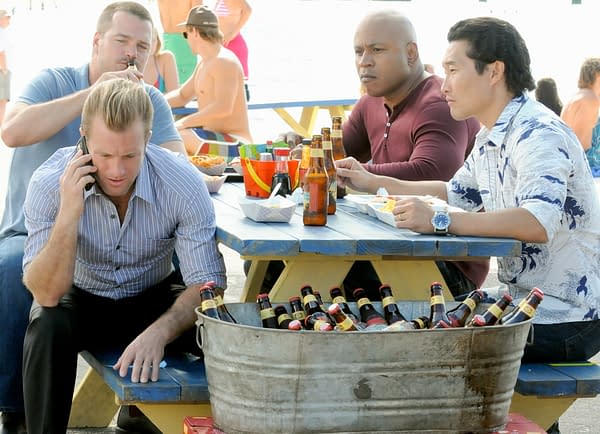 Kicking off in 2003 with the Mark Harmon-led NCIS, the series would go on to run for 18 seasons (and counting) and still continues to be the most-watched drama on television. In 2009, the LL Cool J and Chris O'Donnell-starring NCIS: Los Angeles premiered and is now currently in its 12th season. Five years later, the Scott Bakula-led NCIS: New Orleans would debut (and is currently in its seventh season). If it seems like the "NCIS,' "Law & Order," and "CSI" franchises are everywhere, you're not entirely wrong. "NCIS" will end up tying "Law & Order" for the franchise with the most shows on the air at the same time (4) if NCIS: Hawaii gets a series order and the other series are renewed. Meanwhile, "CSI" has CSI: Vegas on the way (following a line-up of franchise series that included CSI: Crime Scene Investigation, CSI: Miami, CSI: New York, and CSI: Cyber. NCIS: Los Angeles fans know that this won't be the franchise's first visit to the islands, crossing over with Hawaii Five-0 in 2012.