[Olympics] The Men's and Pairs Short Skate Team Event Is Happening RIGHT NOW
Tonight's Olympics coverage on NBC includes several events, but the thing we are here for right now: the Men's and pairs short skate and team events are happening.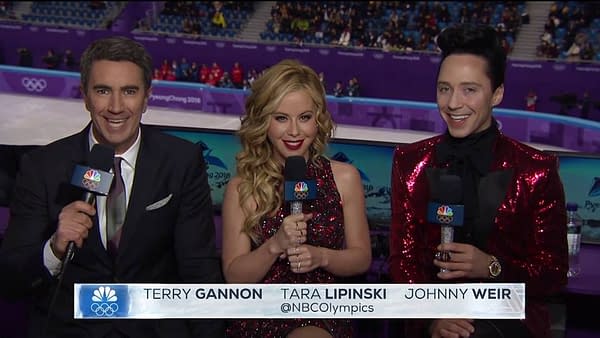 We'll be live updating with performances (which you can livestream here) and the scores:
The short program started with hometown competitor, 16-year-old South Korean Cha Jun-hwan. He ended up with 77.70 score of technical and artistic elements.
Next up was for Paul Fentz of Germany, and he fell during his first jump- a quad. He fell again, during a triple axel attempt. He ended up with 61.32.
France's Chafik Besseghier earned 61.06.
China's Yan Han fell once during his program, 77.10 earned.
Matteo Rizzo from Italy is up next, 77.77 earning him the top spot at the break.
Patrick Chan from Canada (won silver at the Sochi games) fell trying to land his opening quad jump, fell in the landing for his triple loop, earning 81.66.
(Also bear with us, NBC keeps cutting from the live stuff without updating scores to play puff pieces. Shocking, I know.)
Aleksei Rychenko of Israel earned a 88.49 and is now in the lead.
US skater Nathan Chen is taking the ice after the break. Nathan landed the first ever quad flip jump in an Olympic Games with this program. Nathan fell on his triple axel attempt after choosing to turn a triple into a double. Chen earns a 80.61.
Also competing in this block will be Mikhail Kolyada of Russia, but competing in the delegation given special permissions to compete even though their country is banned by the IOC due to doping. He fell, attempting his quad lutz. Another fall in a quad toe loop, and he changed a triple axel into a single, which will result in a zero point value. Kolyada earns a 74.36.
Shoma Uno from Japan, ALMOST lands his first jump, but doesn't fall outright. Shoma lands his quad toe triple toe, (but now I really want to watch Chef's Table on Netflix) looks to be a strong finish for Uno. He earns a 103.25 (holy crap!) he takes the lead.