Star Trek: Picard: Hanelle Culpepper on Working with Patrick Stewart
When it comes to setting the tone for Star Trek: Picard, Hanelle Culpepper was probably under tremendous pressure since she never directed a pilot. She spoke with Variety about working on the first few episodes of the series, working with star Patrick Stewart and joining the inaugural class of the ReFrame Rise program. Early on, Culpepper knew she had to set the tone for Picard making a decision on the type of shots she used. "I wanted it to feel inspired by where Picard was on his emotional journey," she said. "He was living in a vineyard; he felt trapped. So I wanted to have a little bit more of a static frame, and then go handheld once his world is rocked [in the pilot]. We switch to handheld cameras pretty much as possible after that. It's 'Star Trek,' we have to get those big, cinematic shots with drones and cranes and stuff, but we always wanted to not forget that it's really a character-driven series with Picard at the heart."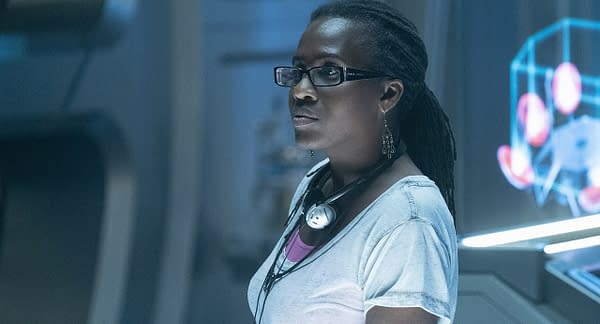 How Hanelle Culpepper Sets the Tone for Star Trek: Picard
Culpepper found a way to emphasize her characters within the cinematic framework. "We went for a warmer color palette and a more contrast-y look," she said. "I used anamorphic lenses. We embraced flares. We embraced shadows. The main thing [executive producer] Alex Kurtzman wanted was to always see both eyes, so the DP and I worked to make sure that when we came into close-ups, you could see both eyes and all the emotional expressions that the actors were giving." When it came to acclimating herself, the director credited Stewart's diligence with the writers to sync and recapture Jean-Luc Picard the way he wanted, "Because he was so involved with the writers, a lot of the things that he felt about his character were already incorporated into the script," she continued. "So for me, it was just about creating the safe space where he could do the things he wanted to do. He was still collaborative with me. But ultimately, it was nice to be in a situation where the actor and the writers are all on the same page for who this character is."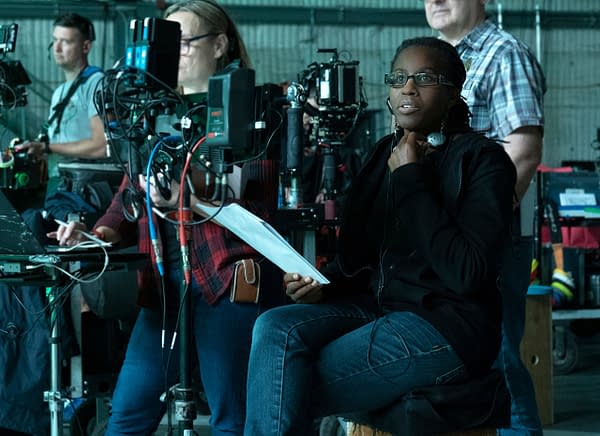 How ReFrame Rise Helps Female Directors
The ReFrame Rise Directors Program is an industry-wide, comprehensive, and multi-dimensional two-year sponsorship that will identify and provide high-level endorsement and support for experienced female directors who are poised to lead studio features and television projects. They helped Culpepper with the resources to succeed and thrive on Star Trek. "It was absolutely thrilling and an honor to be accepted," she said. "The other seven women who are in the program with me are all inspirations. What's so great about it was the commitment to people mid-career. They have these ambassadors, high-level executives all over the industry who've made this commitment to supporting this program. Those people go to bat for you, make the call for you. With pilot season, they helped me with preparing for my pilot pitches and making calls on my behalf. I credit them with helping me get the pilot for Kung Fu. It gives people less of a reason to say no when you have enough people who are saying, "She's a good one. You should work with her." Star Trek: Picard is available to stream on CBS All Access.