Posted in: HBO, TV | Tagged: brian cox, HBO, Henry IV, Jeremy Strong, jesse armstrong, King Lear, macbeth, Richard II, Richard III, Succession, william shakespeare
---
Succession Committed to Shakespearean Storytelling to Bitter End
HBO's Succession might just be the most ambitious and successful updating of Shakespearean storytelling & themes on television to date.
---
HBO's Succession is over, its story is complete after four seasons of sheer rollercoaster rides. It's probably the most skillfully plotted series of recent years, though its tropes are hundreds of years old, going all the way back to William Shakespeare. What creator and showrunner Jesse Armstrong has done is translate the themes of Shakespeare's dramas about kings and kingdoms into a relatable modern-day context.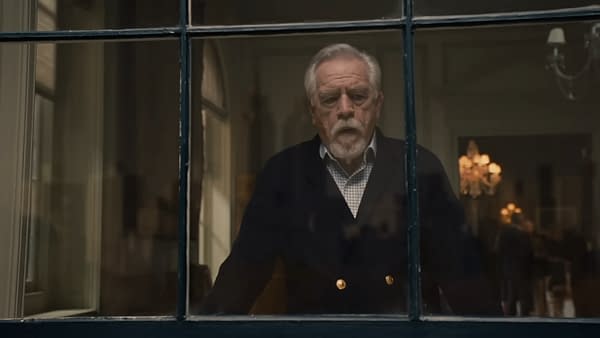 Succession Started Out as a Modern King Lear
When the pilot of Succession began with a bewildered Logan Roy (Brian Cox) forgetting where he was and peeing in a corner of his bedroom, Armstrong had meant for that to foreshadow Logan's demise and deal with his succession. The series was always going to be about who would take over his empire. This was King Lear from the start, but Cox proved so majestic and monstrous in his performance that Armstrong realized it would be foolish to kill him off so soon in the first season, especially when the constantly in-demand Cox was willing to stay on the show for as long as he liked the scripts. King Lear was always a brutal, narcissistic despot who played his children against each other in his favour… and that is exactly Logan Roy.
Succession is a Continuation of Shakespeare's Plays about Kings
Shakespeare's plays about kings have always been about two questions as their main themes: a) who gets to be king? and b) who would be a good king? Granted, they were pro-monarchist propaganda designed to suck up to the crown at the time (in this instance, Queen Elizabeth I), but he still wrung good drama out of them. Macbeth was about a man who commits multiple murders to be king and doesn't deserve it, same with Richard III. Succession is a modern take on those themes by assuming that kings are inherently self-serving and corrupt, and everyone, without exception, who wanted to take over Waystar from Logan Roy was a terrible person. The main drama of the series has been about which of his children would win the crown – if any of them would win it at all. Kendall (Jeremy Strong) was going full Prince Hall from Henry IV as he gathered his forces to fight for the throne. In Shakespeare's plays, those who most hunger for the throne don't deserve it. Succession reiterates that belief. Kendall is a Richard II (a weak and doomed king) trying to be a Henry V. The most constant trope of the series has been each Roy kid gloating about victory only to have it snatched from them at the last moment. It was never going to change, even in the finale.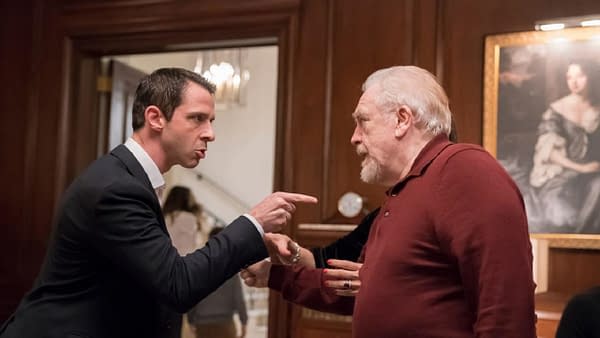 A Modern Take on Shakespearean Endings
The Roy kids initially united, then turning on each other in the end is reminiscent of the fate of Lear's duplicitous daughters meeting their literal deaths at the end of that play. The end of Succession is not unlike the end of Hamlet and Macbeth, where the current court and its pretenders are all driven out, and a new regime takes over. It is ultimately about the end of Logan Roy's kingdom. His children are pushed out and Waystar is, in the long run, doomed. Mattson will eventually sell it for a profit after stripping it of all the best parts. Succession is about an America completely corrupted by a powerful capitalist elite. The Roy kids are ultimately Shakespearean villains, scheming, backstabbing, and power-hungry, and all Shakespearean villains get an unhappy ending, their delicious final meltdown and defeat straight out of what happens to Julius Caesar's betrayers and killers who do each other in. Then an invading Scandinavian seizes the kingdom and installs a puppet. Nothing is going to get better, but the Roy Family has been pushed off the stage. The story of their attempts to take the throne is over.
You can stream or read the Shakespearean construction of Succession when the scripts are published.
---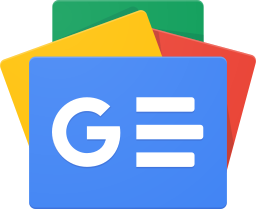 Stay up-to-date and support the site by following Bleeding Cool on Google News today!