'Supernatural' Season 14, Episode 18 "Absence" Was Missing Something [SPOILER REVIEW]
I'm going to be brutally honest, SPN Family: something was missing in last week's episode of the CW's Supernatural, "Absence" – and it wasn't Jack's (Alexander Calvert) soul or Mary (Samantha Smith). The Winchesters usually make me emotional, but I surprisingly didn't shed a tear during Mary's farewell flashbacks. Is Jack's hard-heartedness rubbing off on me or has Supernatural become disappointingly repetitive?
Ever since John's (Jeffery Dean Morgan) highly anticipated and incredibly emotional return in "Lebanon" Mary has been slowly saying goodbye to the boys. Heartfelt confessions, unwarranted accolades, and general mushiness is not her style. Yet she's been particularly maternal lately. So we had a hunch her time was coming to an end…again.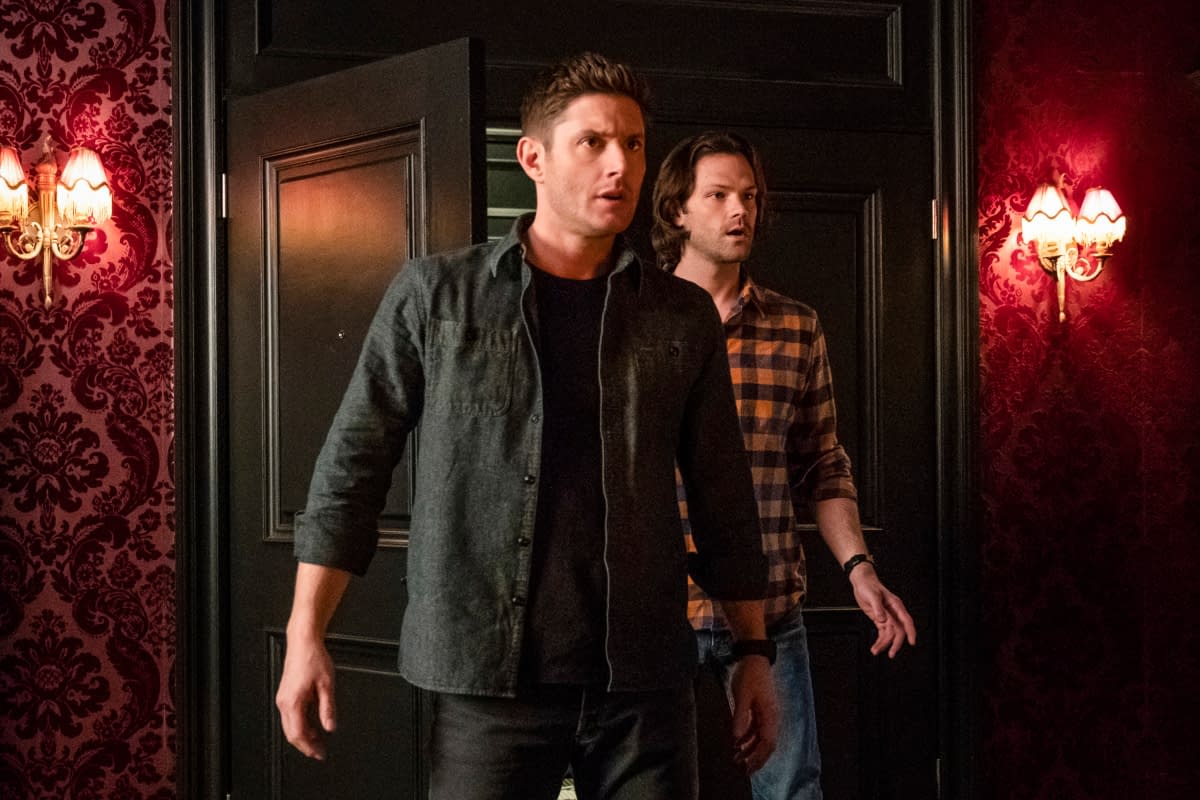 Death Becomes Her
Mary's resurrection disrupted her peaceful rest. She never felt comfortable or content since her return. Sure, she got to spend time with her sons, but that never seemed to be enough. Although it is disappointing to see her die, we find solace in the fact that she is happy in Heaven.
Mary is no longer suffering. Her instant and painless death sent her back to John and a picturesque life where she is living out her dream. We know it is true because Castiel (Misha Collins) checked for himself and confirmed that she really is in a better place. Maybe that is why I'm not saddened by her death this time around.
Honestly, if anyone is crying over this episode, those tears are shed for Sam (Jared Padalecki) and Dean (Jensen Ackles). They've been put through the wringer and this failed resurrection attempt poured salt on the wound. On the show and behind-the-scenes, dying has become a joke of sorts because there will always be some kind of loophole that brings a beloved character back.
The boys, Jack, and Rowena (Ruth Connell) go to desperate lengths to revive Mary, but without a corpse, there is only so much they can do. After failing and enraging his family, Jack flies into the wind. Meanwhile, Sam, Dean, and Cas give Mary's shell a proper hunter's funeral.
Personally, once we heard Mary was in her happy place, I felt like everyone should just leave her be. Of course, the boys want to spend more time with their mom, but it would be wrong to force her back into existence again. Plus, she was at her happiest when Dean's wish brought John back. Now John and Mary are together and at peace.
Technically, this is Supernatural's version of "happily ever after" and I'm okay with that.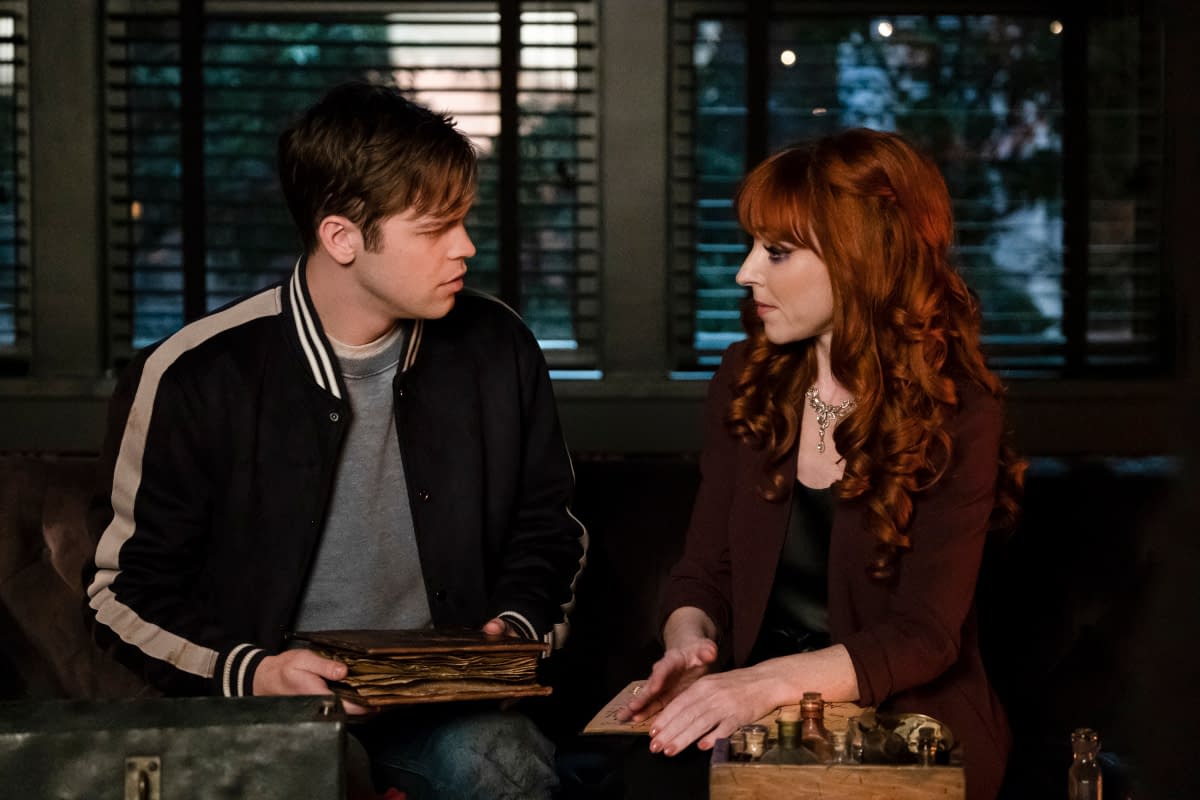 Jacked Up
Ugh, Jack has become the big bad – just as we feared. We're getting another sense of deja vu as Lucifer (Mark Pellegrino) haunts his son the same way he taunted Sammy years ago. Except Jack is way more powerful than Sam ever was. His angelic mojo and soulless ferocity make him an unstoppable force to be reckoned with. The kid even scared Rowena!
The adopted Winchester presents quite the conundrum. He's been slowly showing signs of going dark, but it is masked by his aw-shucks-ability. His Dudley-Do-Right naivety and earnest demeanor usually make him easy to read. But as his soul dwindles, he's become a convincing liar and has even begun scaring himself.
Jack admits to Rowena that he just wanted Mary to stop for a second and his mere frustrated thought vaporized her. Talk about a loose cannon. His condition takes us back to young Lilith and acceleratingly aging Amara. Jack is a child living in a man's body and we've seen time and again how dangerous powerful children can be on Supernatural.
I'm not surprised that Jack flew the coop. He can't face Sam and Dean after breaking their hearts like this. But the longer he's left alone with this Lucifer hallucination, the worse he will become.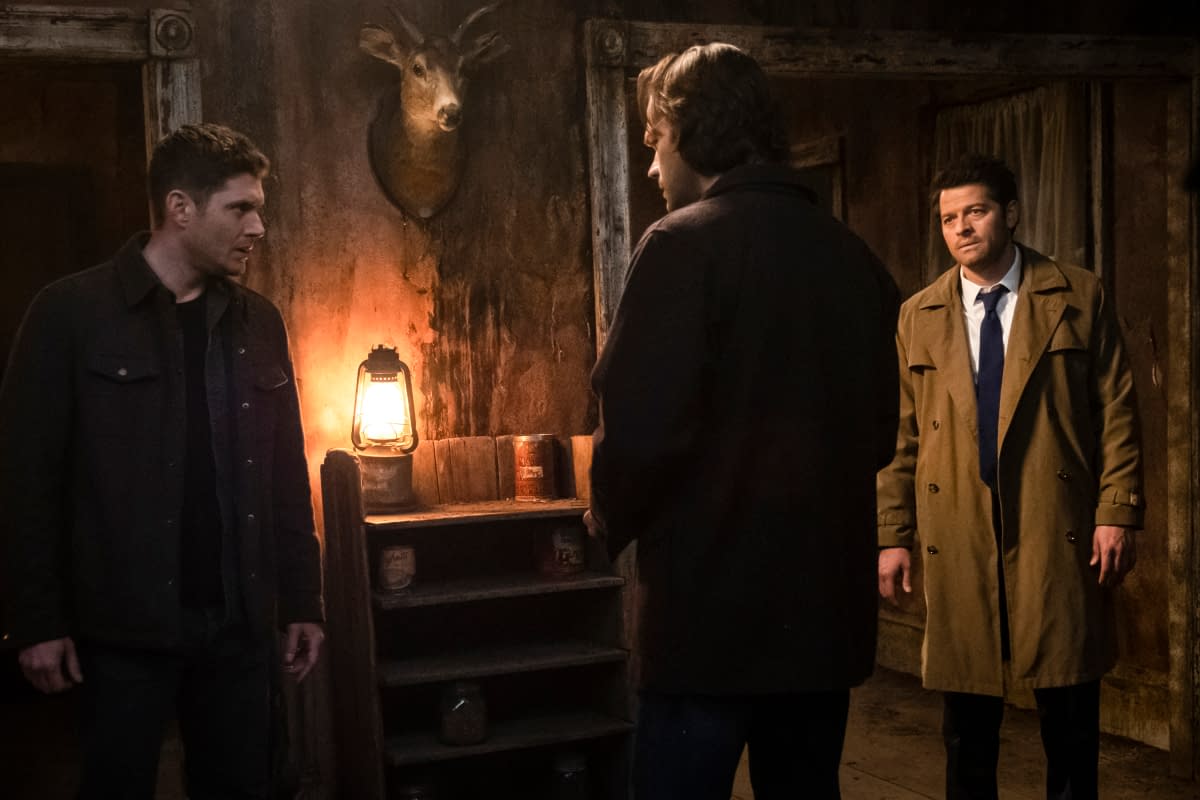 Angel In The Doghouse
Poor Castiel. Dean was extra hard on him. Yes, he should've told the boys about Jack's increasingly suspicious behavior and about the way he Kavorkian-ed the snake. But they've all been letting Jack slide on a variety of slip-ups. They took him in as one of their own and instinctively protect him.
It is unfair of Dean to put Mary's blood on Castiel's hands. They all knew Jack can be unpredictable. Hopefully, this friction won't last and Dean will go back to being buds with Castiel. After all, this isn't the time to hold a grudge. They have Lucifer's soulless, yet well-intentioned son to deal with. They'll need to call in reinforcements for this mission.
Check out Bobby's (Jim Beaver) disgruntled return in a promo for "Jack in the Box":
https://youtu.be/J6-8gpnFxGs
Supernatural s14e19 "Jack in the Box": A PILLAR OF SALT– Sam (Jared Padalecki), Dean (Jensen Ackles) and Castiel (Misha Collins) investigate a string of suspicious deaths that have a biblical element to them. Robert Singer directed the episode written by Eugenie Ross-Leming & Brad Buckner
Supernatural airs Thursdays at 8 p.m. EST on the CW.