The CW's The Flash returns with the 18th episode of the fifth season "Godspeed" this week – directed by none other than Team Flash's own Danielle Panabaker! According to the official synopsis from the CW, we can expect the following:
The Flash s05e18 "Godspeed": After discovering that Nora (Jessica Parker Kennedy) is working with Thawne (Tom Cavanagh), Barry (Grant Gustin) and Iris (Candice Patton) disagree about how to handle their daughter in the wake of this shocking news. Team Flash isn't sure they can trust Nora, so they go through her journal to find out exactly how she came to work alongside their greatest nemesis.
First, we get a preview of Iris, still being held captive, being visited by her mom, with whom she's always had a tenuous relationship.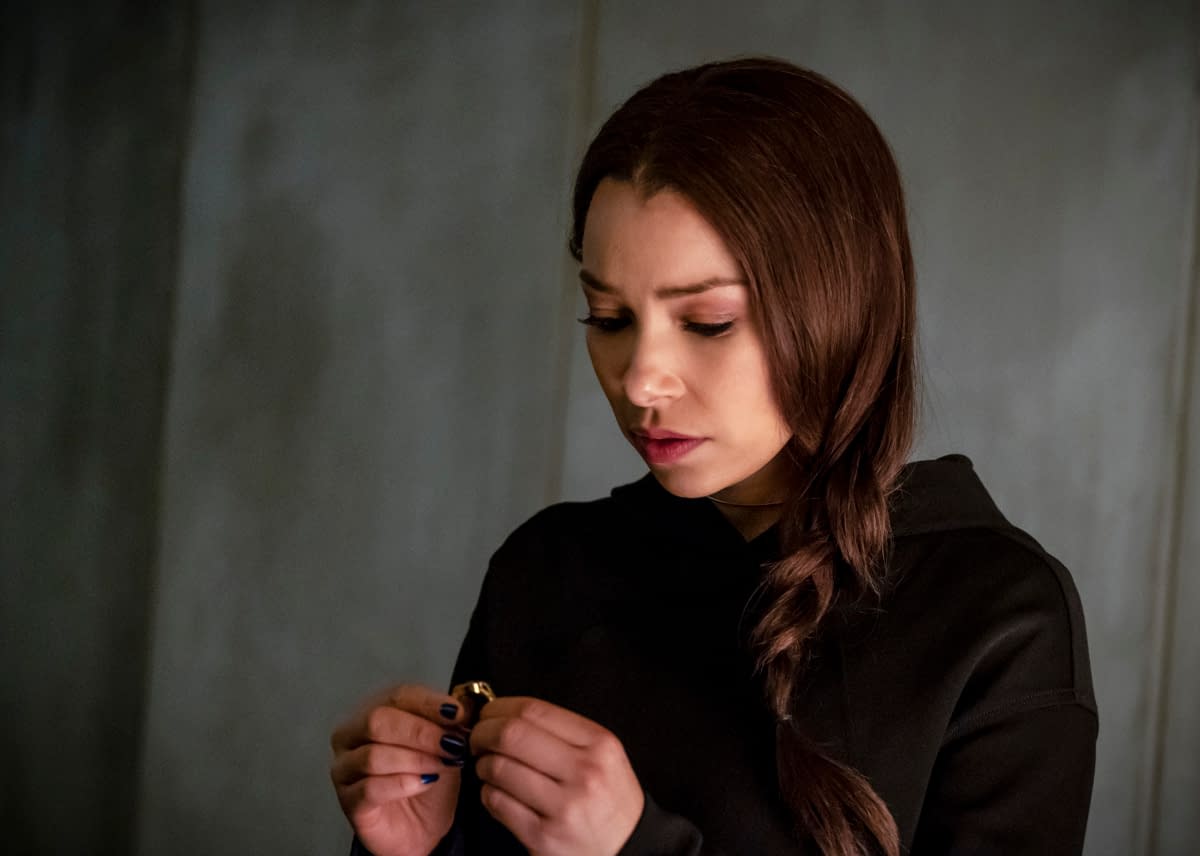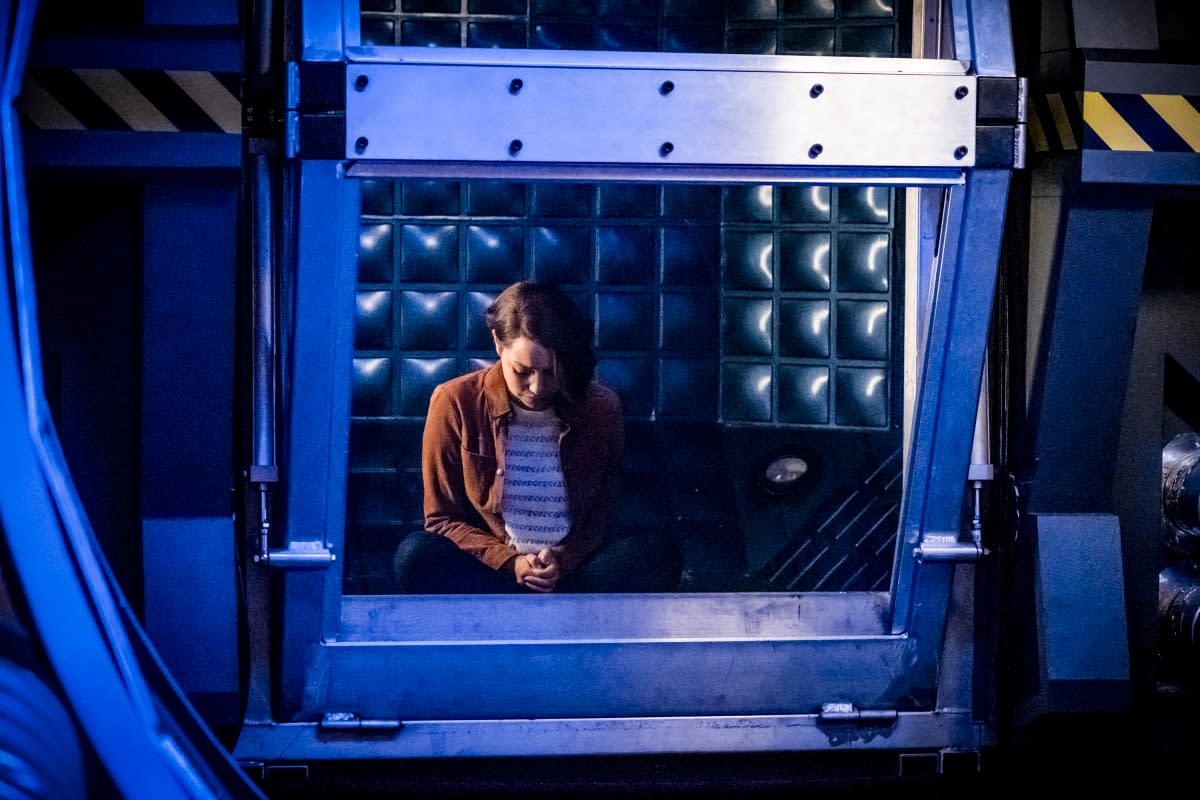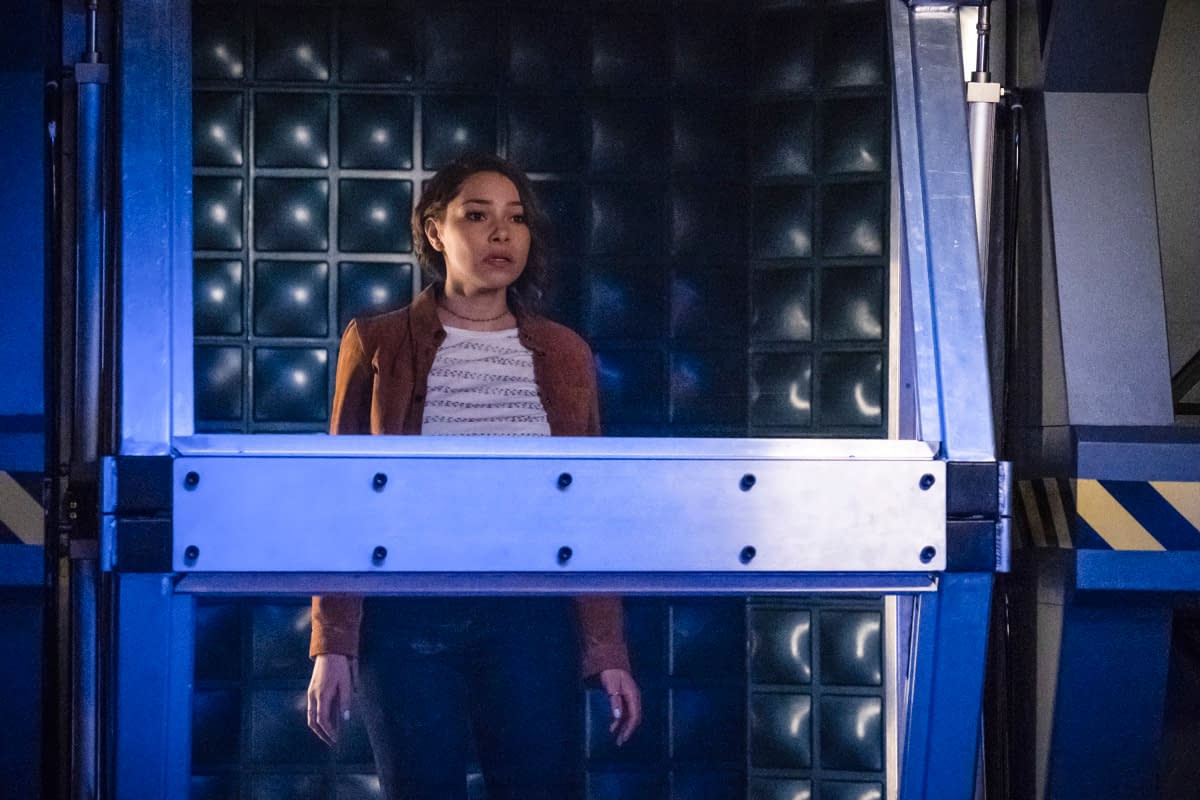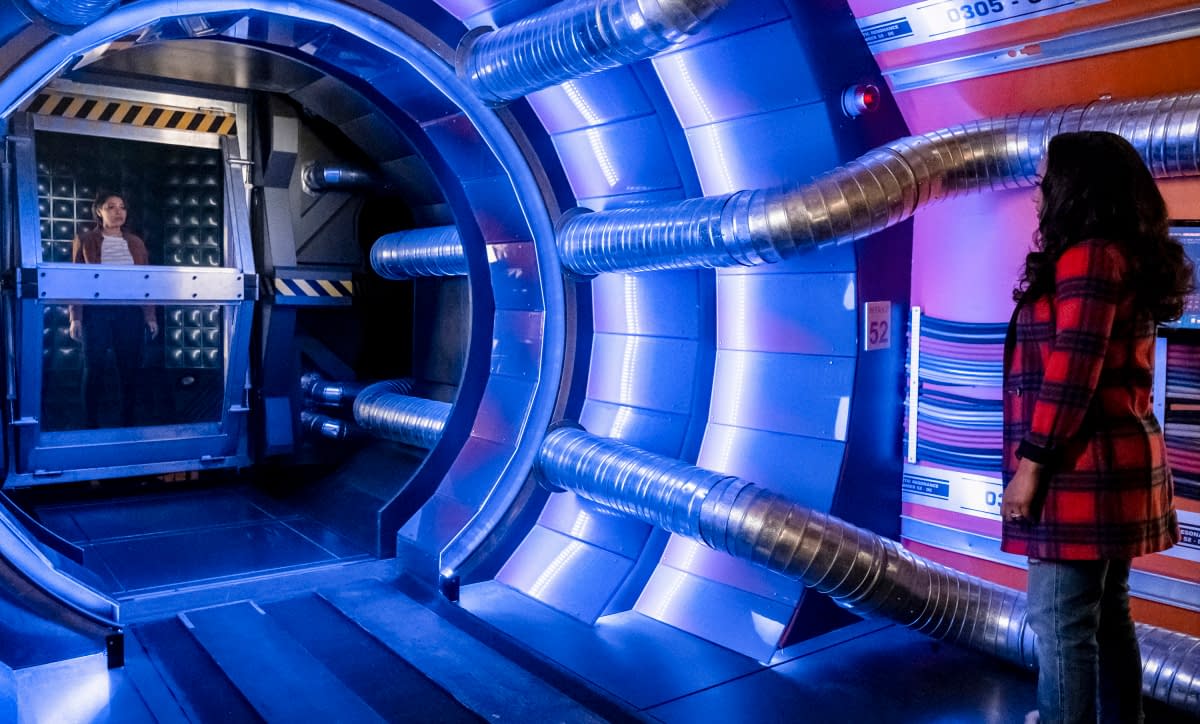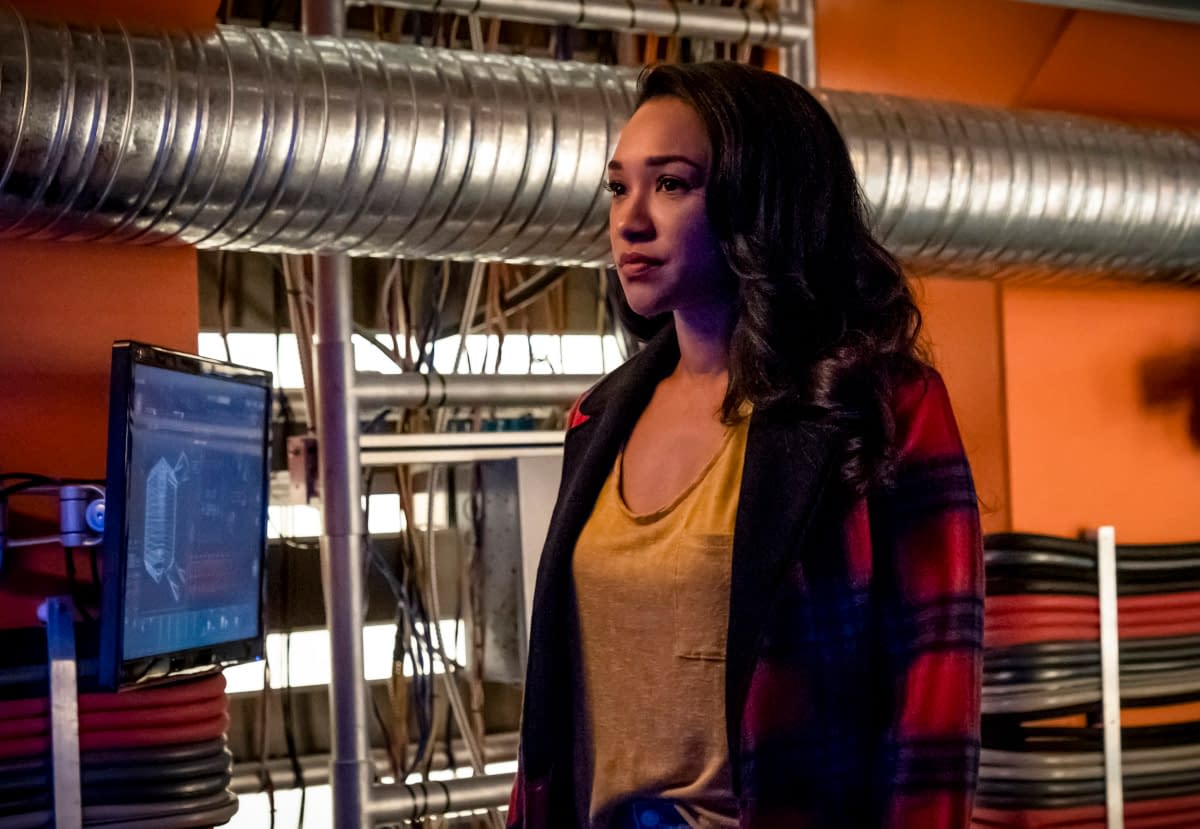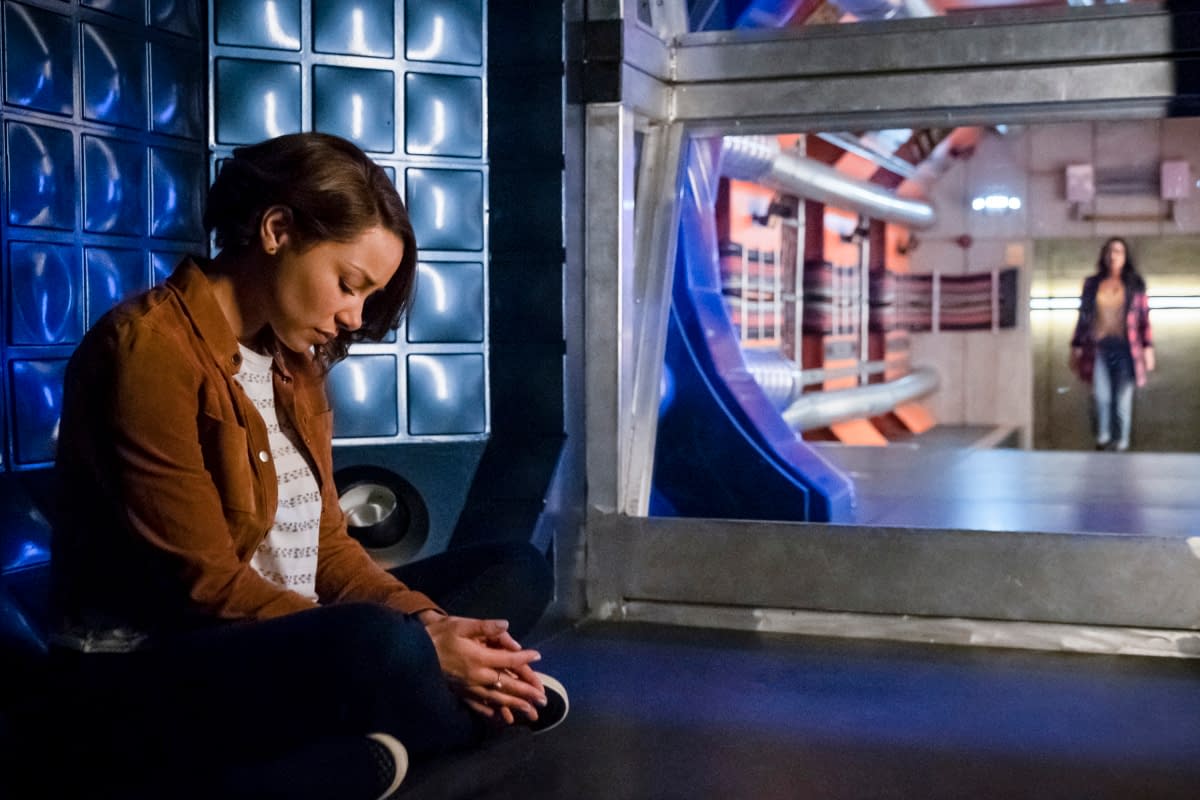 Given that there's disagreement between Iris and Barry, I wouldn't be surprised if Iris were arguing for leniency and to hear Nora out. Barry is probably so triggered from even the thought of his daughter working with Thawne he can't even deal with it. Speaking of Thawne, we're getting more of him this episode, too.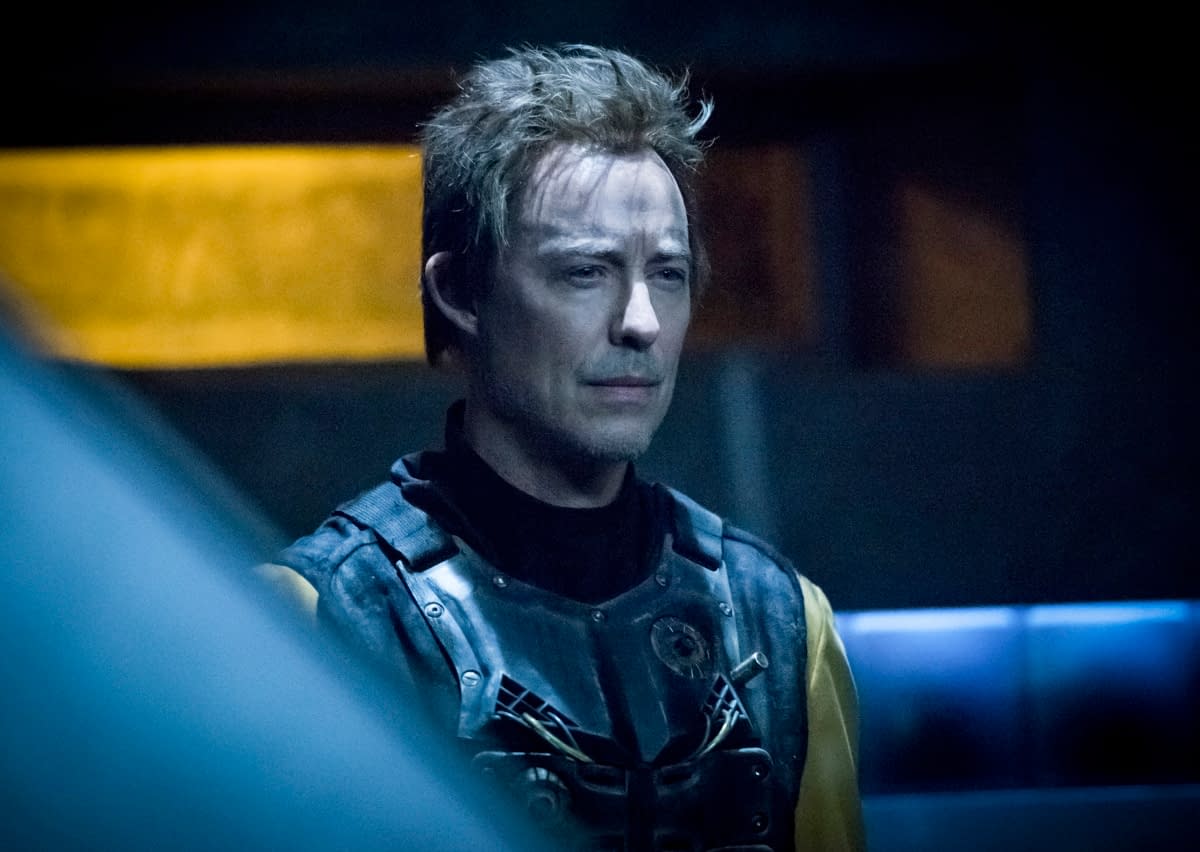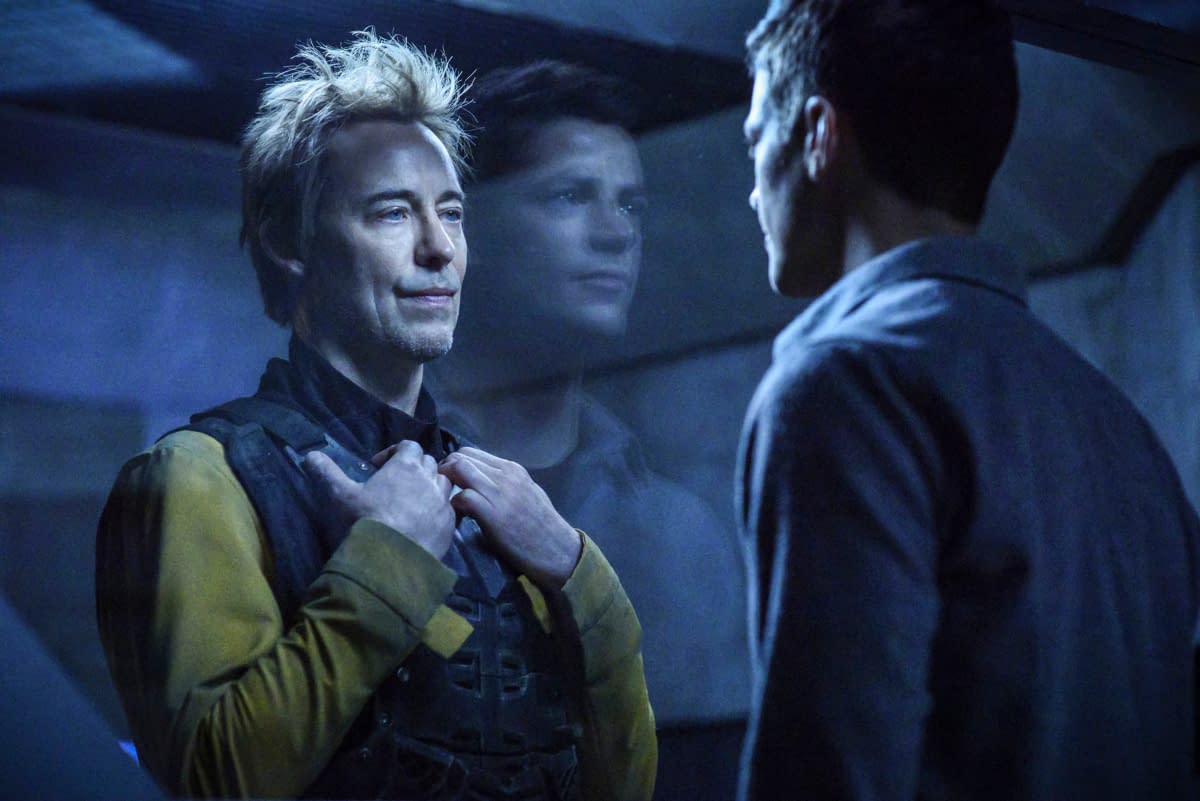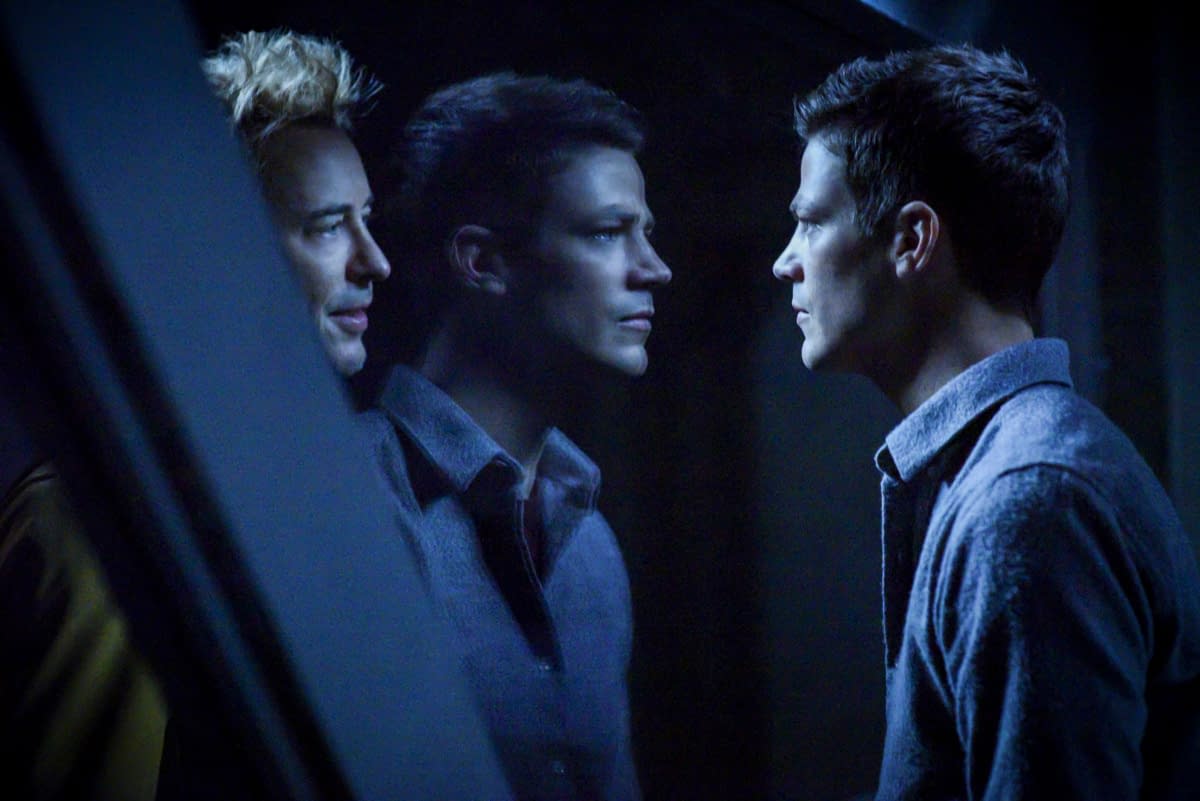 I don't care what else is in this episode. Barry Allen confronting Eobard Thawne in the future is everything I want in an episode. But it looks like there are still some surprises coming for us.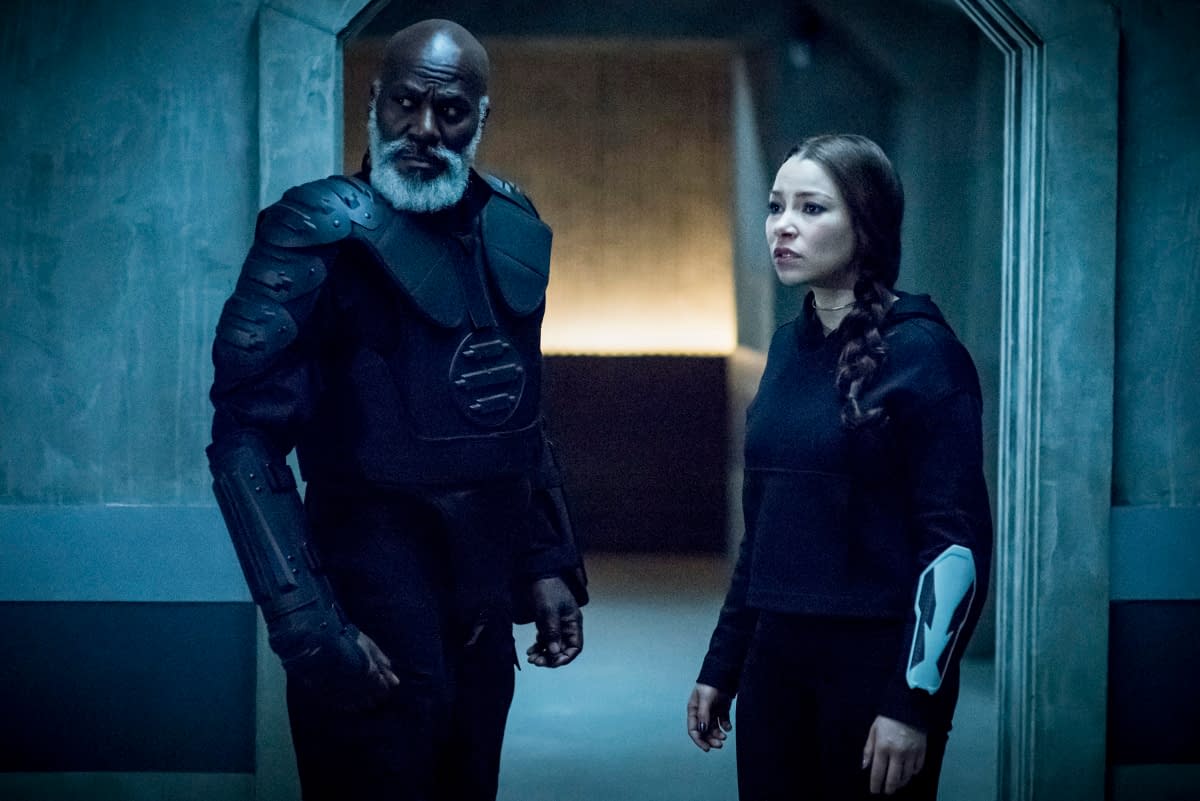 Who the heck is Kev Shinick and what is he doing with Nora (presumably in the future)?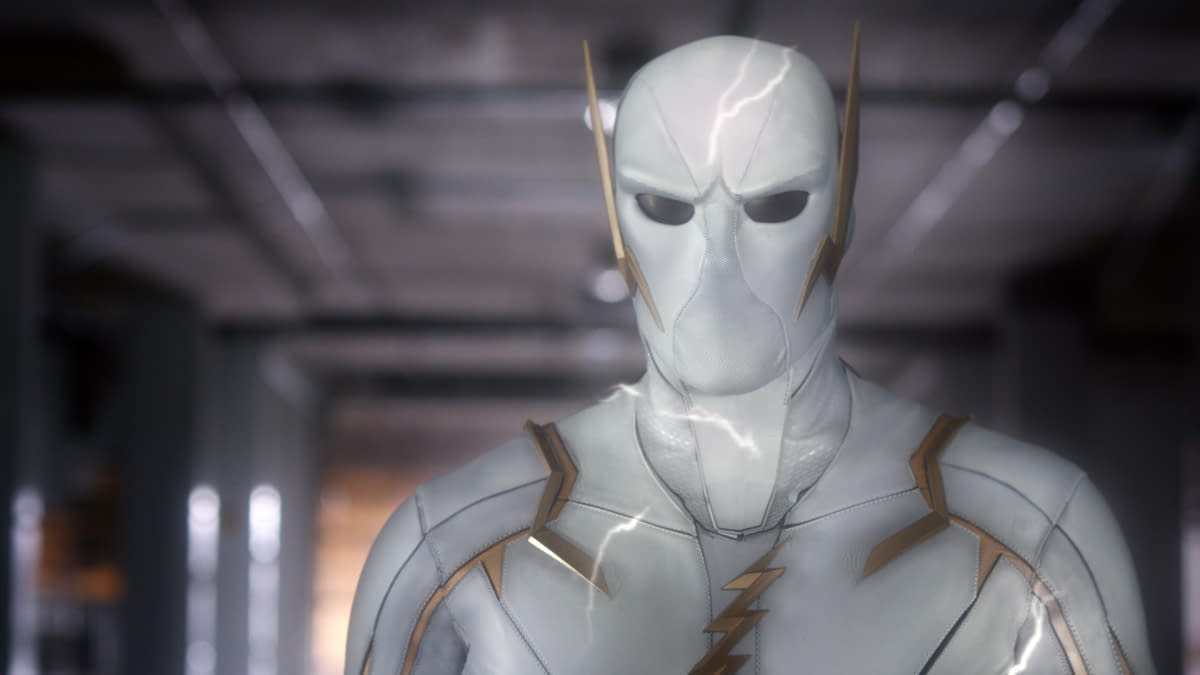 And, speaking of surprises, well well, what do we have here? It's the eponymous Godspeed. In the comics, Godspeed is (you guessed it) another speedster supervillain/anti-hero. It will be interesting to see how they play with his origins and how they set him up alongside this season's other villains.
And, of course, it wouldn't be an episode of The Flash without Team Flash sitting around talking, looking concerned about things. Here are some images presumably of them interrogating Nora to try to find out what would make her ally herself with the likes of Thawne.
Those are some great shots of Panabaker in front of the camera, but let's raise the stakes with some behind the scenes shots of her directing this episode.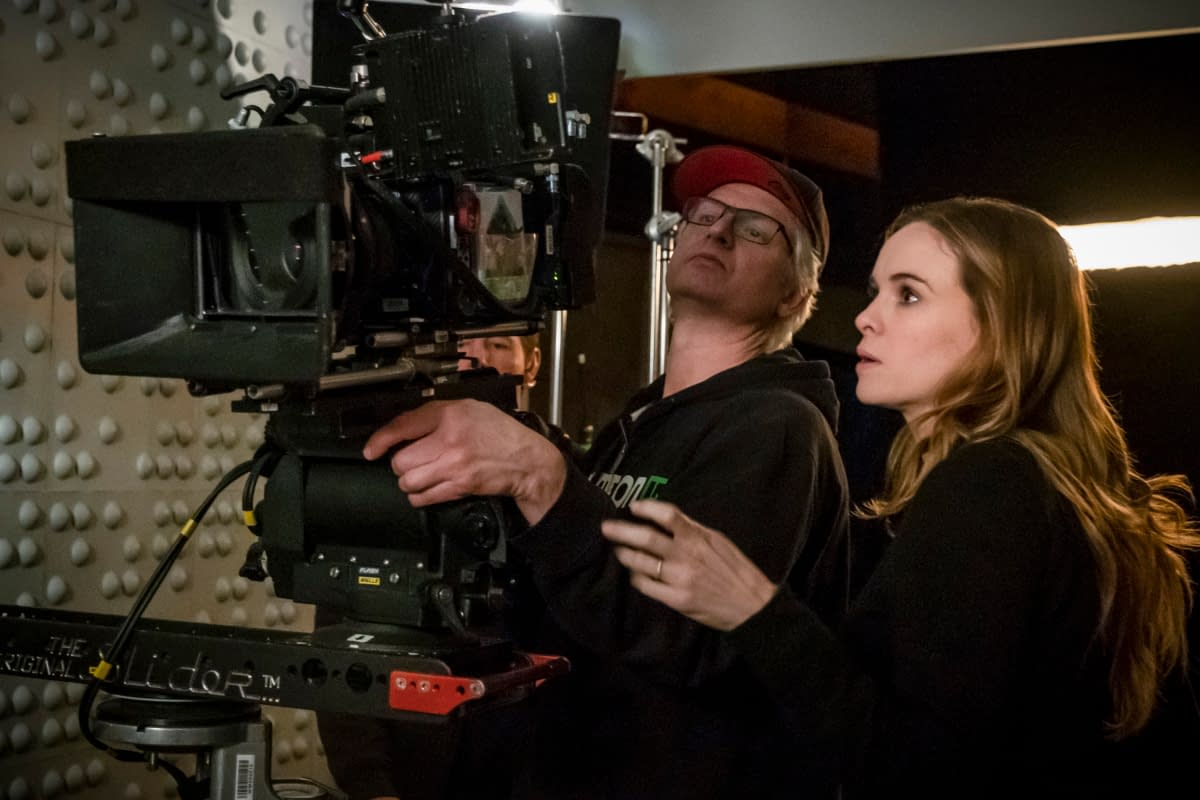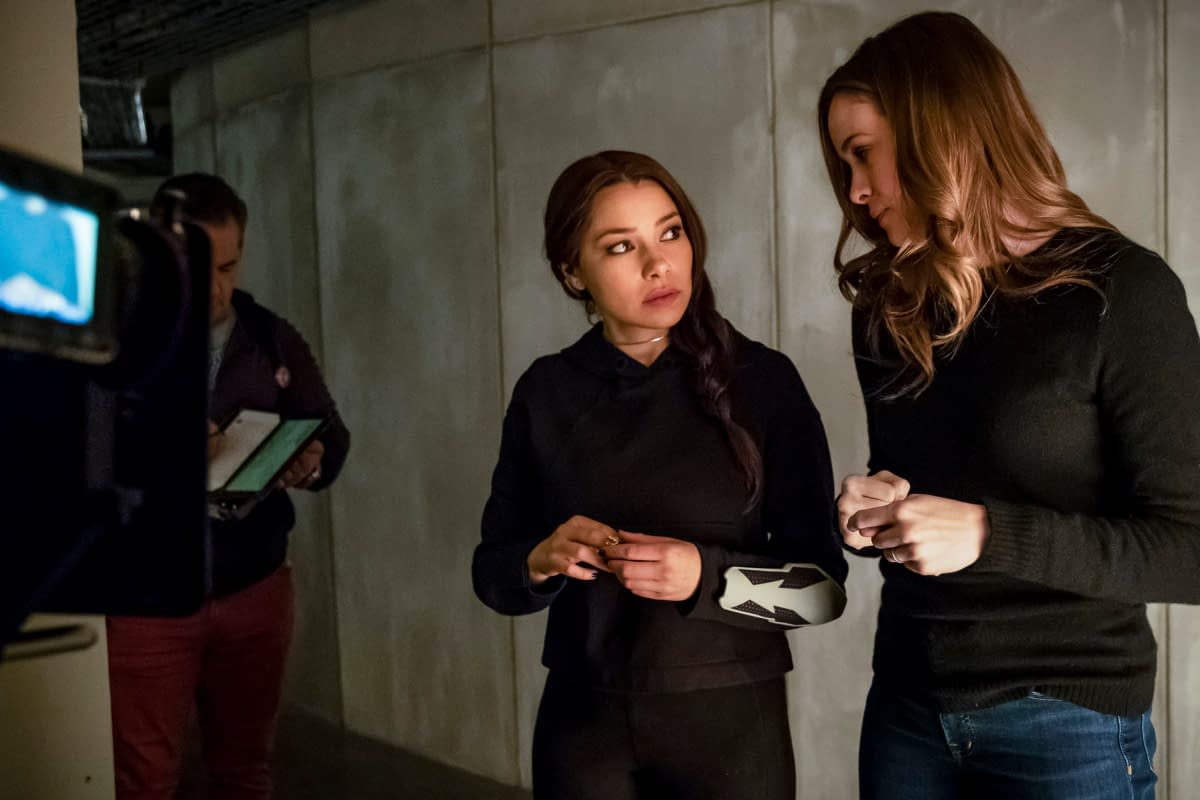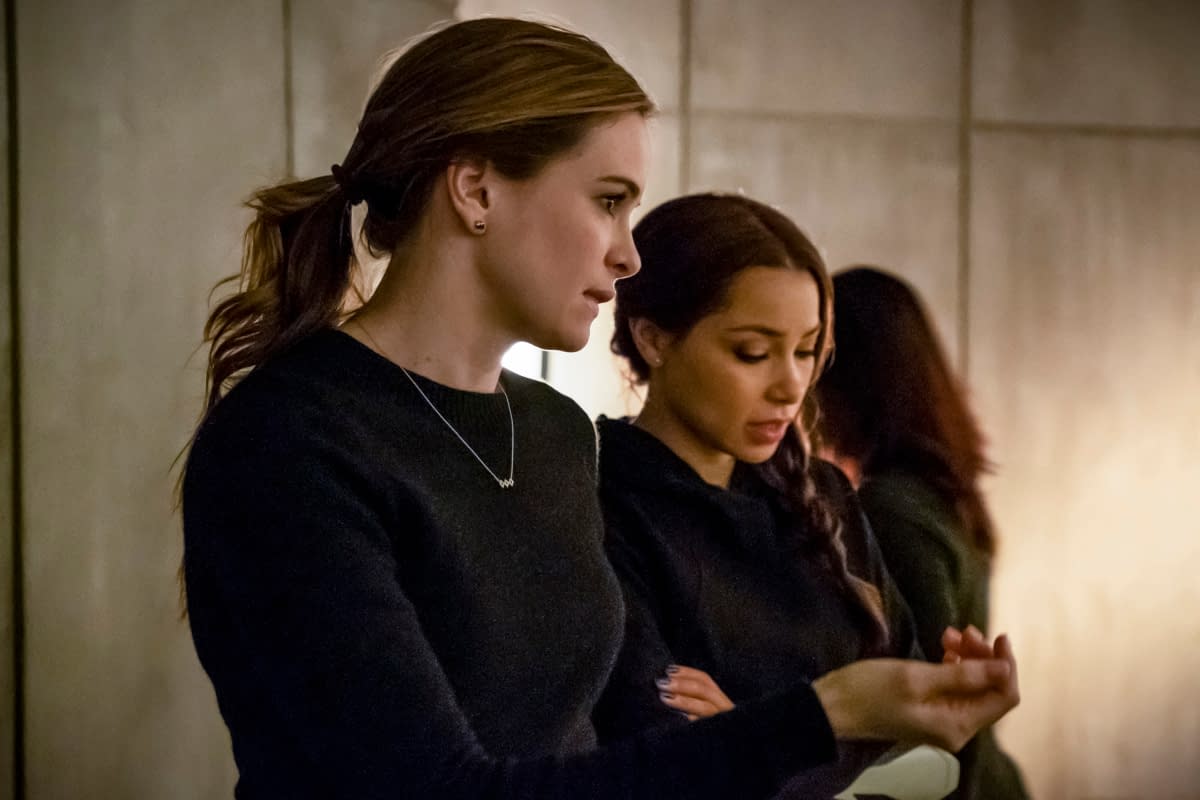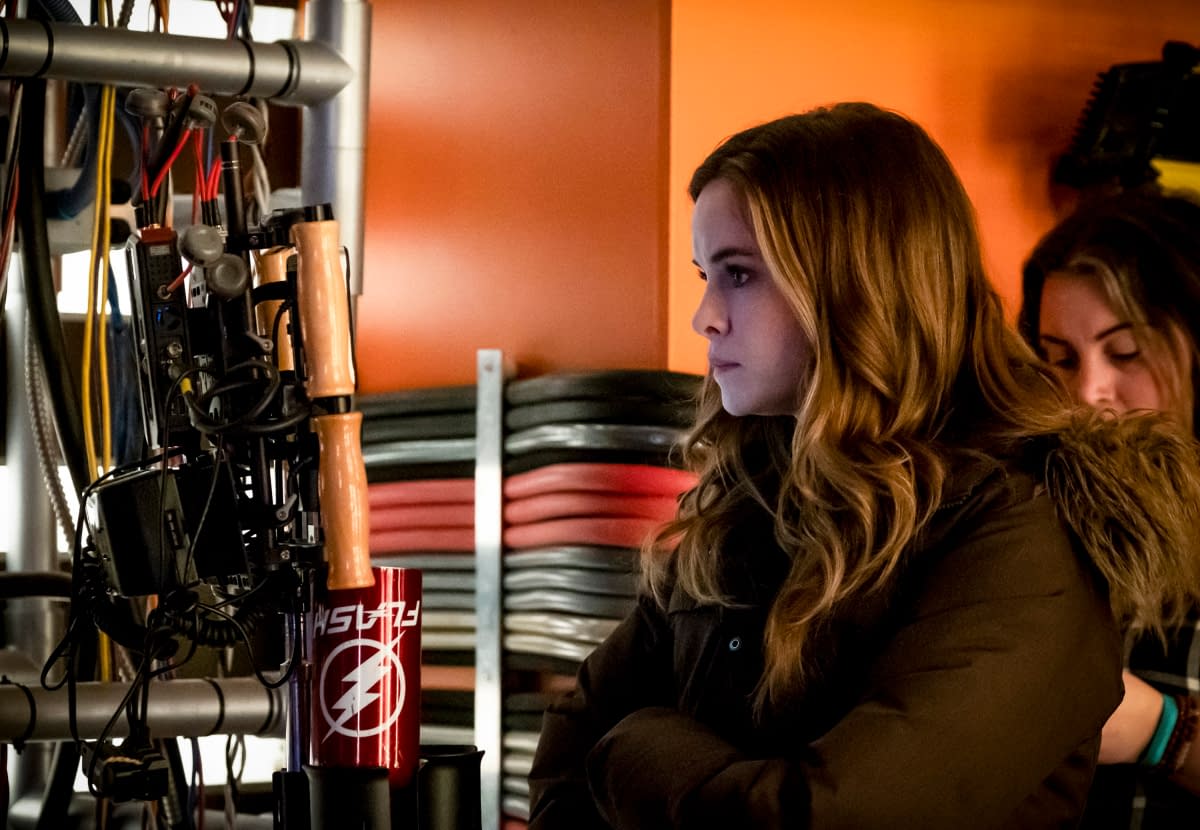 Panabaker has always been a multi-talented, key part of what makes the show work. It's great to see her get the opportunity to direct and to see the show getting close to parity in writing and directing credits.
https://www.youtube.com/watch?v=0CM6lzGAqZU
We'll be back with an episode review and reaction after "Goodspeed" airs April 16 at 8 p.m. ET/7 p.m. CT on CW.
Enjoyed this article? Share it!