Look, we get how things work over at The CW's The Flash. It's Barry aka The Flash (Grant Gustin) and Iris' (Candice Patton) show first-and-foremost – makes perfect sense. And it's not like we're not worried where this whole "mirror world" subplot is going to go. I mean, the amount of damage "Iris" can do before things are discovered could be pretty substantial. That's not even taking into consideration the personal toll it will take on Barry and Iris – because at some point, Iris will wonder why it took Barry so long to figure it out.
Good luck with that, Barry…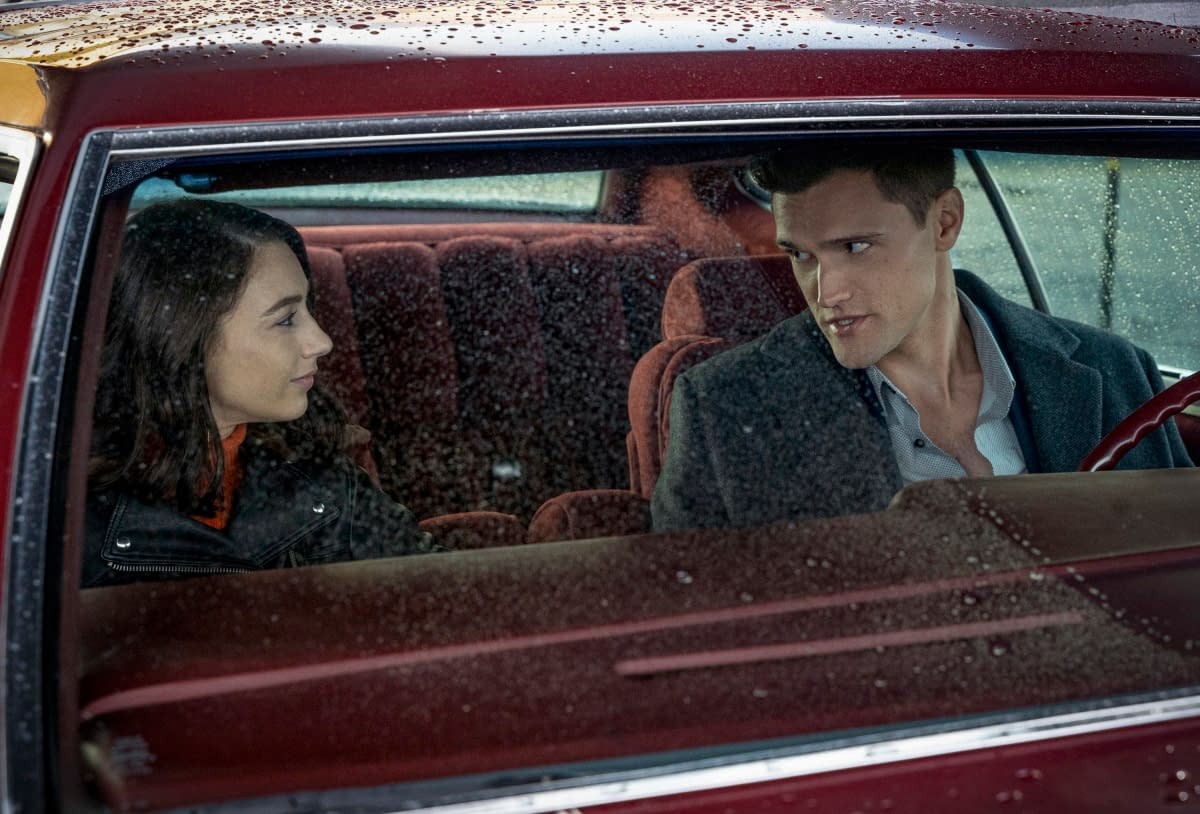 But we would be lying like a dog on a fancy rug if we didn't admit to having a soft spot in our heart for this week's episode "A Girl Named Sue". Ralph (Hartley Sawyer) will finally get to meet his Sue… Dearbon (Natalie Dreyfuss) – and we are righteously excited. The couple was one of our personal favorites from back in our comics-reading days (we're going to skip past Brad Meltzer's Identity Crisis), so having their relationship (hopefully) play out on screen will definitely open up some… spinoff possibilities???
Here's a look at the promo for "A Girl Named Sue" – but to see Ralph and Sue in action, check out the images that follow:
"The Flash" season 6, episode 12 "A Girl Named Sue": WHEN RALPH MET SUE – After months of searching for Sue Dearbon (guest star Natalie Dreyfuss), Ralph (Hartley Sawyer) gets a lead on her whereabouts and finally comes face to face with his missing client. However, Sue refuses to return home to her family, and instead, takes Ralph on a daring adventure. Iris (Candice Patton) faces a new challenge while Barry (Grant Gustin) considers a potentially dangerous request from a trusted source. Chris Peppe directed the episode, written by Thomas Pound and Lauren Certo.
The CW's The Flash stars Grant Gustin as Barry Allen aka The Flash, Candice Patton as Iris West-Allen, Danielle Panabaker as Caitlin Snow aka Killer Frost, Carlos Valdes as Cisco Ramon aka Vibe, Hartley Sawyer as Ralph Dibny aka Elongated Man, and Danielle Nicolet as Cecile Horton – with Tom Cavanagh as Harrison Wells and Jesse L. Martin as Detective Joe West.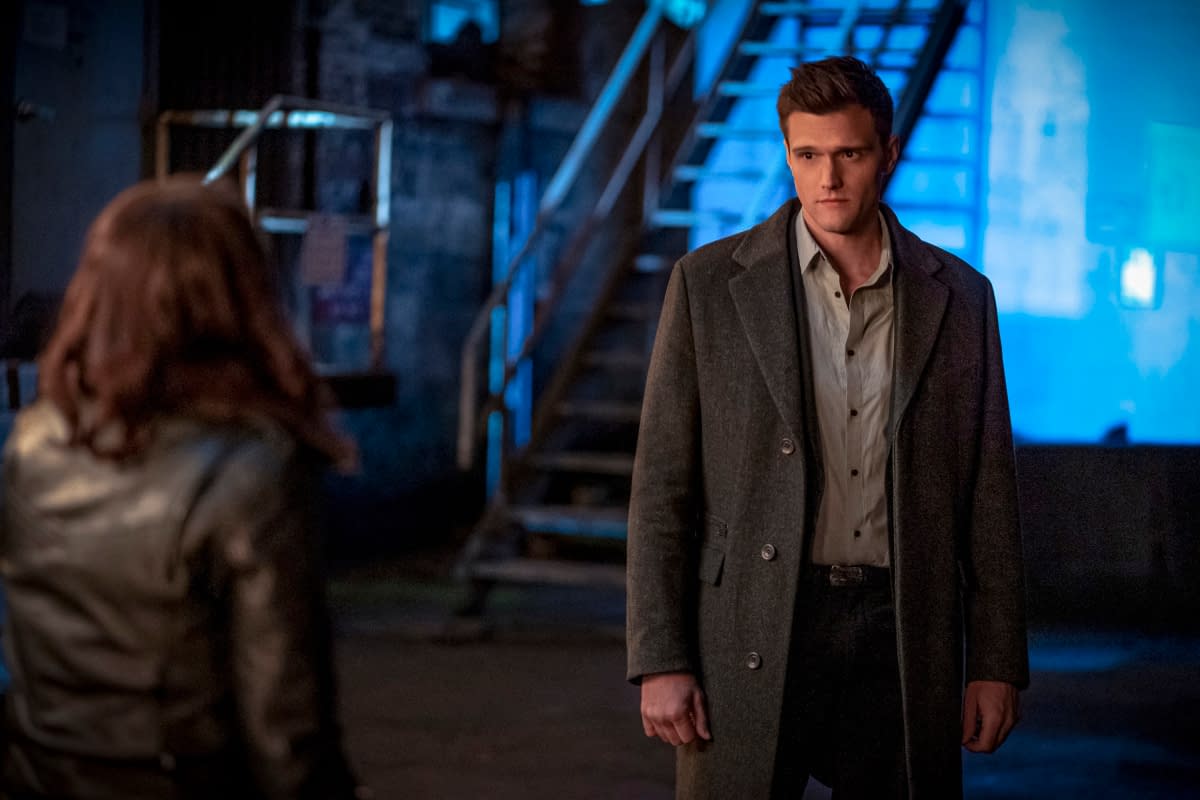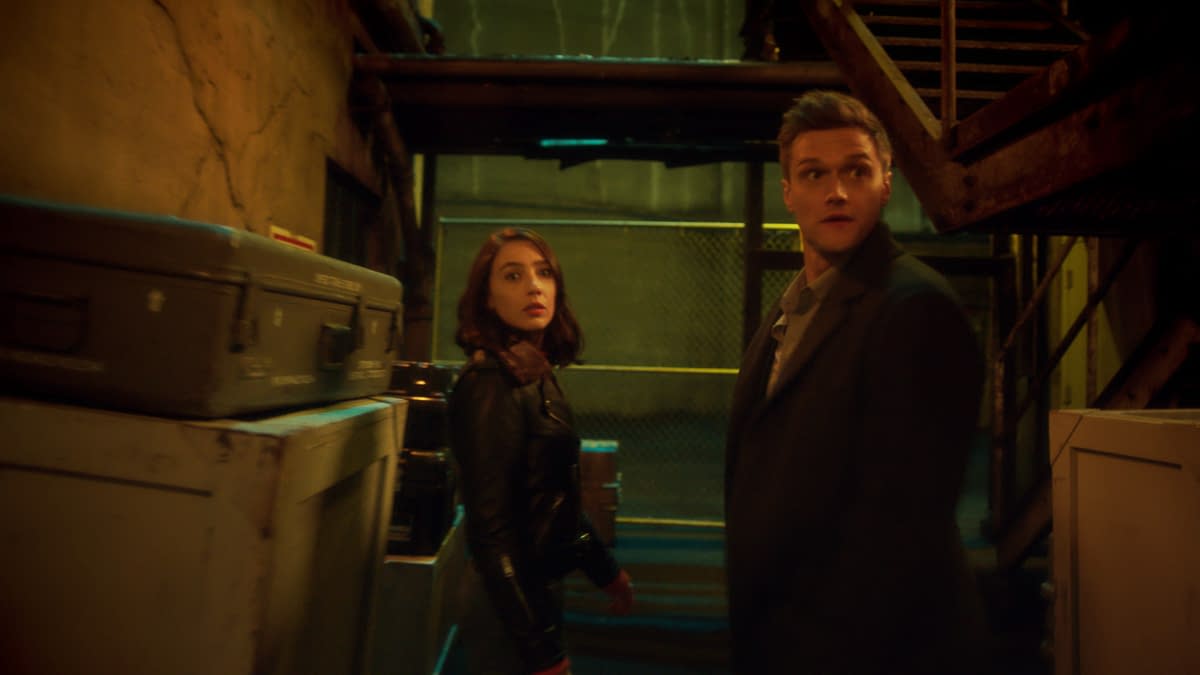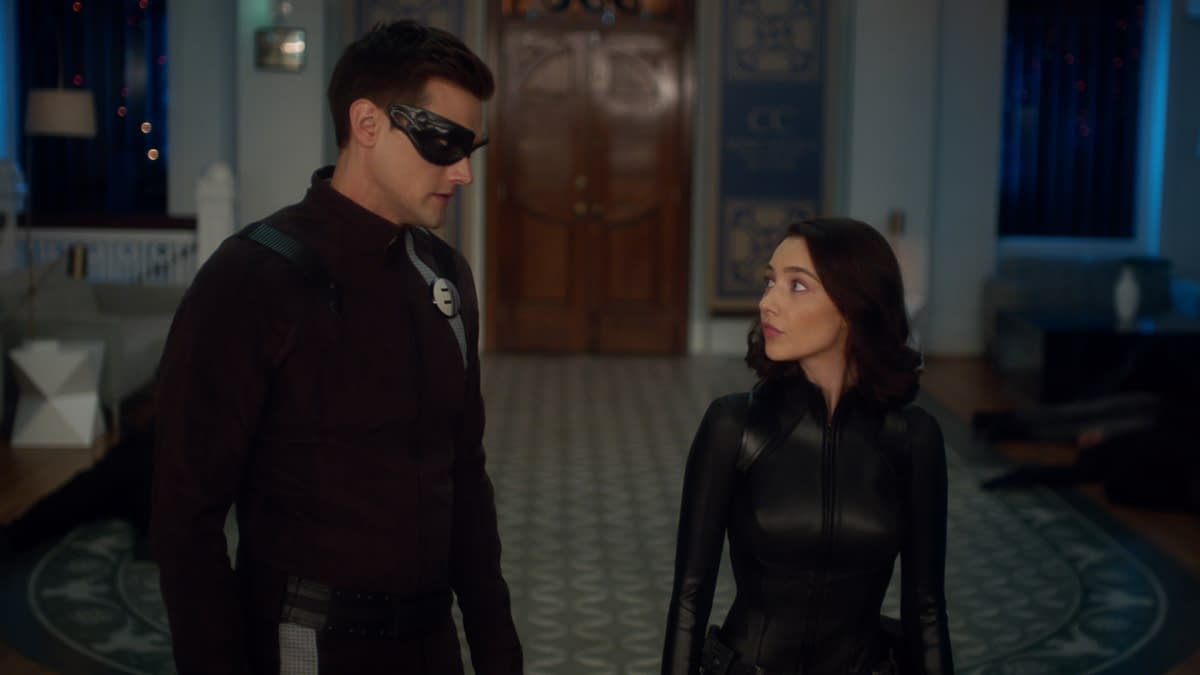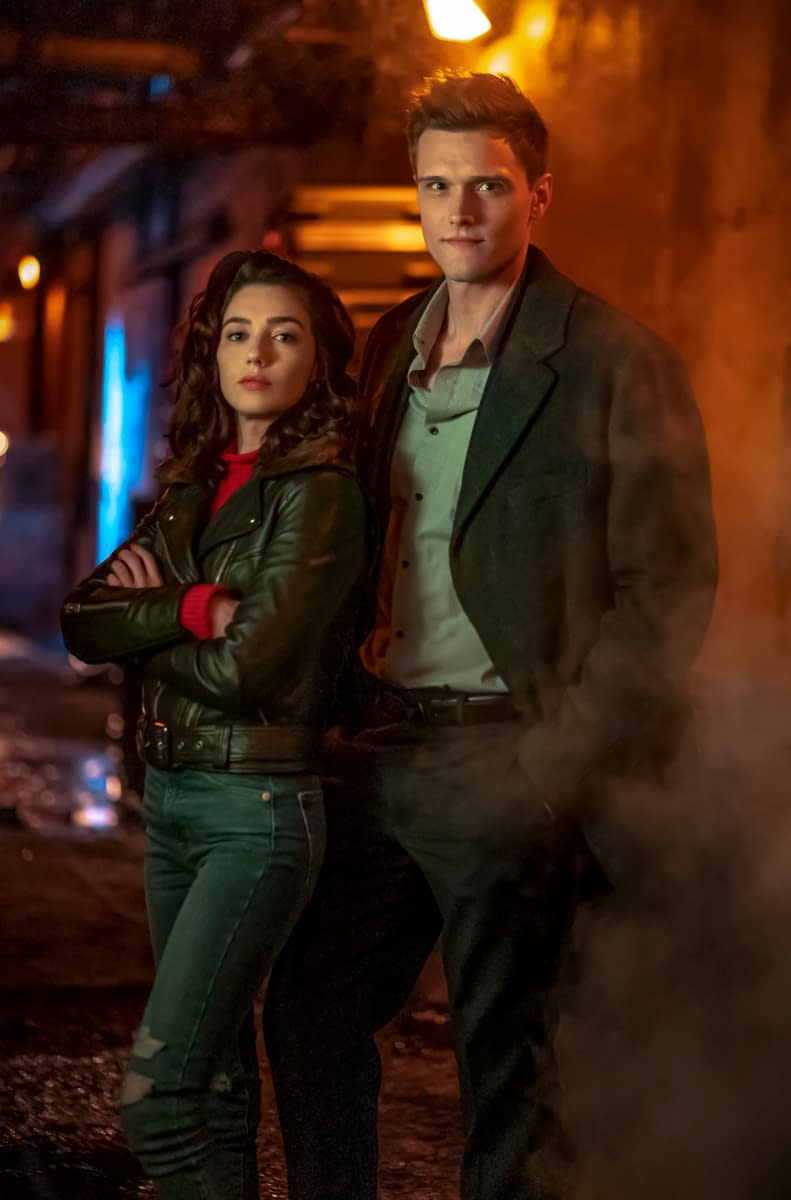 Showrunner Eric Wallace spoke about the impact a post-"Crisis" world will have on Barry and "Team Flash" when it comes to "big bads" – so viewers should expect some serious changes… and surprises:
"The past villains that we saw in previous seasons, they're not the same villains anymore. They are different people. They might even have different abilities, which Team Flash is going to get caught unprepared. It gives a freshness to it and even more danger to what would be a meta-of-the-week kind of story line. It becomes even more treacherous if you don't know what the meta is, because that meta is a little bit more unpredictable."
While not giving away too many details, Wallace suggested that the possibilities are pretty endless now: "We're going to dig deep. You're definitely going to get villains we have not seen in a long time popping up."
Enjoyed this article? Share it!