The CW's The Flash is back in its sixth season premiere, and while the story was very on-brand for the show, it got off to an uncharacteristically… ahhem… slow start. While Barry (Grant Gustin) and Iris (Candice Patten) deal with the loss of their daughter Nora, the team has to solve the mystery of miniature black holes that keep opening around the city. Also, Caitlin (Danielle Panabaker) gets in touch with her inner Killer Frost for some girl talk and the consequences could be pretty big for the future.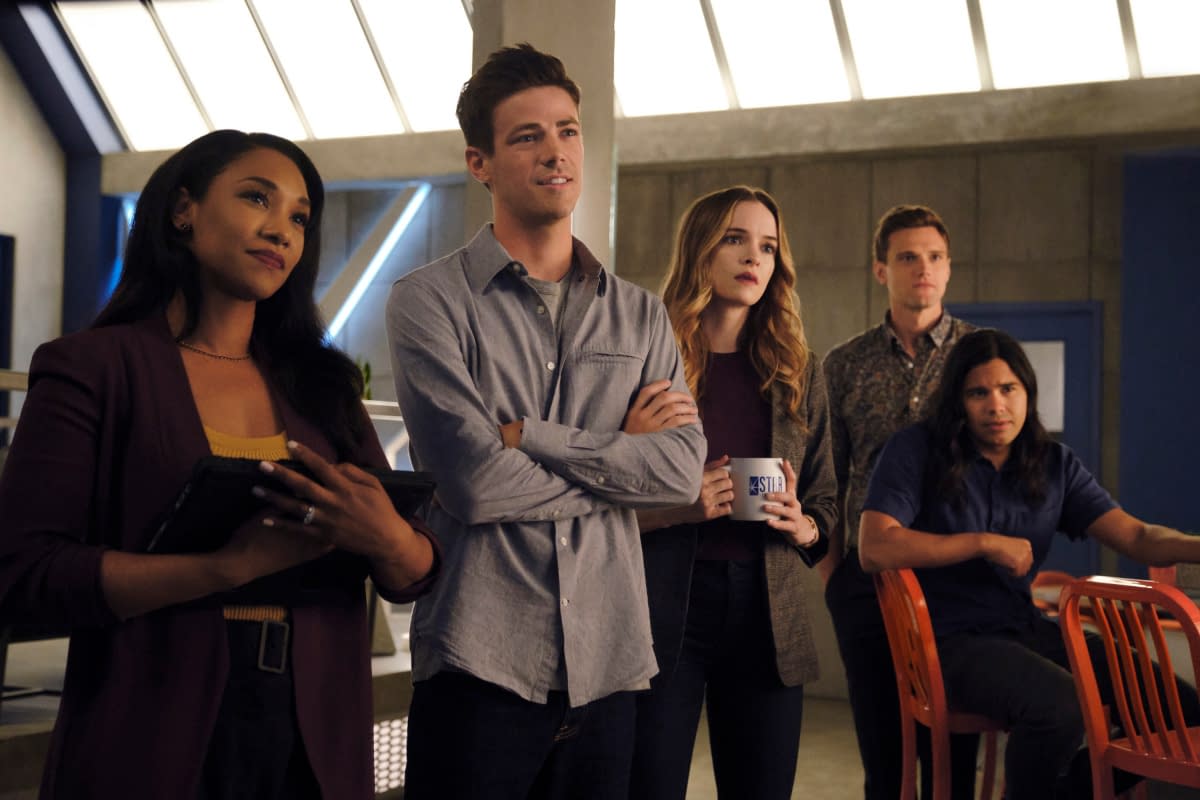 Here's what I want from The Flash: quippy dialogue, fun psuedoscience, and some family drama. This episode loads up on the last and skimps on the first. I understand why Barry and Iris are mopey– and they have every right to be– but given the ability to jump forward in time enough to make Nora's loss less of a big deal and the show just didn't take it. And so we have mopey Flash, which nobody loves.
The episode tries to compensate by giving Cisco more to do and more "funny" lines. Normally, more Cisco doing comedy would be just what the doctor ordered. Somehow too many of the jokes fall flat and turn into some cringey exchanges. Example numero uno:
Speaking of cringe, then Ralph (Hartley Sawyer) shows up and tries to be all suave? And serve as a life coach for Caitlin/Frost? Good idea (the sad sack offering love advice to Cisco last season was pretty funny), but poorly executed.
The Caitlin subplot was alright. While maybe a little clunky, what it set up is likely going to provide giant benefits as we move through the season– at least for fans of Killer Frost. Perhaps more importantly for the season, Caitlin introduced us to Dr. Ramsay Rosso (Sendhil Ramamurthy) who is likely to be this season's Big Bad. We immediately get a sense of his motivations and what he's willing to do to achieve them. This is the best type of villain. Unfortunately, he doesn't get interesting until the end of the episode.
The main storyline is even kind of boring (when both The Flash and Supergirl deal with black holes in the same week and she did it better. . . you gotta wonder). However, they do introduce a new side character– Chester P. Runk (Brandon McKnight), a would-be scientist with a Twitch stream. How topical! It's an interesting update on a classic Flash villain, but hopefully he sticks around in his current, entertaining form.
They also play a specific musical cue at a key moment, which Cisco said he had been saving for a moment like this. Ummmmm. . . you should've kept saving it, because this was pretty lame use of an epic song by one of the greatest bands of all time. Ok, I take that back. It was kind of cool.
And then we get this.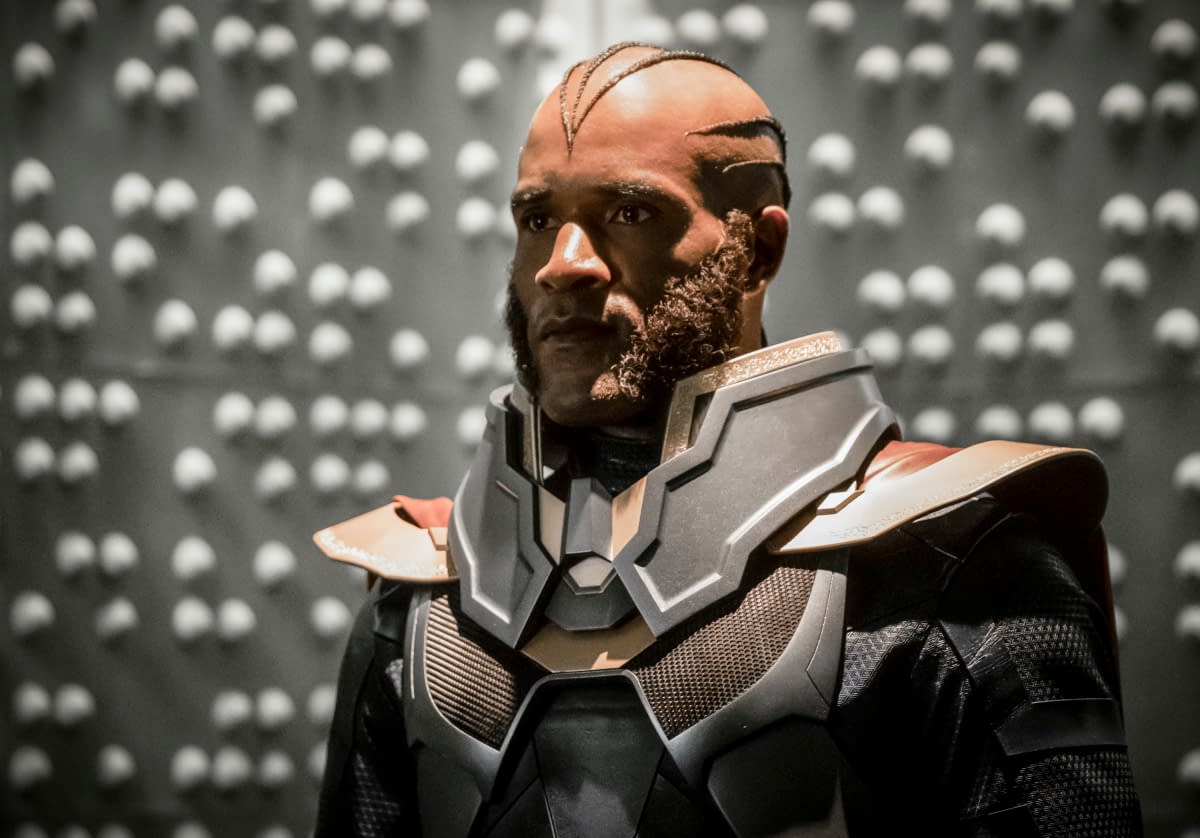 This is the only moment in the episode that truly worked. Needless to say, The Monitor is here to deliver dire news about the impending "Crisis". We also get a date: in December 2019. Hey, that's when the "Crisis" crossover is scheduled to air! Wow! What a coincidence!
Regardless, this is a great tease and great way to raise the stakes for this season.
The Flash returns next Tuesday on The CW at 8/7 Central with "A Flash of Lightning" – which looks pretty amazing.
Enjoyed this article? Share it!