The Great North Season 3 Eps. 12 & 13 Review: Bed Choices & Zelda
Mattress debates, Goddess Milk, and Beef's bonkers ex-girlfriend Zelda invade the two most recent episodes of FOX's The Great North.
---
FOX's The Great North has truly had a fantastic set of episodes in its return to the Animation Domination lineup. Season 3 Episode 12, "Enough Bed Adventure," and season 3 episode 13, "Sister Pact Too Adventure," were unique episodes, each offering something different for fans but also following the strengths the series has continued to display. In episode 12, the kids must convince Beef (Nick Offerman) to get a new mattress after his turns into a deadly trap. Honeybee (Dulcé Sloan) and Wolf (Will Forte) set out on a journey. And in episode 13, Judy (Jenny Slate) and Honeybee encounter a strange group in the woods. The rest of the family has to save Beef from an arranged marriage.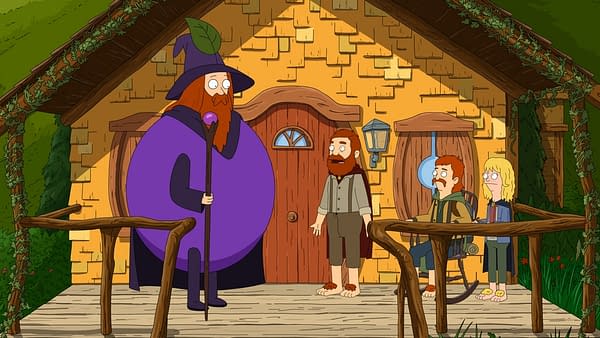 A Tobin Family Adventure In Storytelling
The Great North brought us a story about Beef simply trying to find a new mattress after his folded on him in a hilarious opening for the 12th episode of season 3. The stories and dedication to detail in the parody aspects of the episode were fantastic. It brought a lot of light and joy to the Tobin family dynamic in a way that reminds me of the Belcher family from Bob's Burgers. What's great about the Tobin family is the ability to navigate and strengthen character personalities in these stories the kids tell their dad while mattress shopping. The beds and the stories were unified in how they showed off the younger Tobin kids.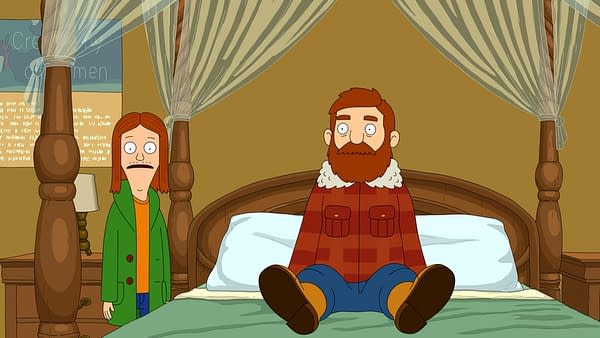 This episode of The Great North did a great job at setting itself apart from being too similar to this style of storytelling we've found very often with Bob's Burgers, but it still worries me. This series has an opportunity to mold these foundations from other shows without relying on those same foundations later on by simply developing multiple filler episodes that end up being difficult to differentiate from one another. Including parodies of The Lord of the Rings, The Devil Wears Prada, and Ford v. Ferrari was a beautiful example of how much the writing surpasses a lot of other established shows around this series. As an adult, I can still relate to the childlike need for a racecar bed or the present adult desire for an incredible bouquet of fruit like Honeybee and Wolf found themselves with. Overall, this episode had a structure that worries me when considering future layouts, but on its own, it is an incredible display of the series' creative narrative abilities.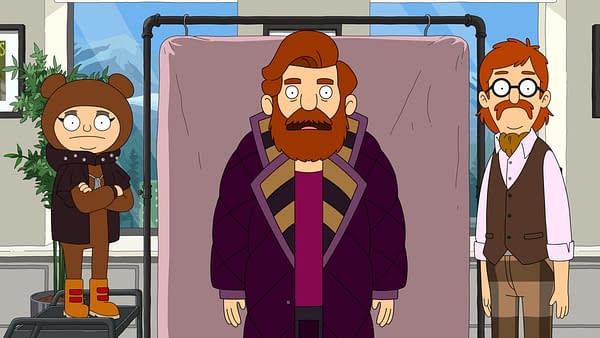 When Zelda Visits, Don't Answer the Door
The Great North absolutely succeeded with season 3, episode 13, producing two stories side-by-side, each worth so much to any fan or newcomer watching. Judy and Honeybee having their own journey was so important, and I loved witnessing the development of these characters beyond the sister-in-law labels. As the adventure through the Phoenix Flying feminist retreat progressed, seeing the rest of the family and Beef deal with Zelda Blop (Jana Schmieding) was a whole other hysterical set of scenes. The details are always incredible in this series, with abundant examples during the retreat portions. Games such as Whack-A-Man and Thelma and Louise Go Kart Racing made everything so much more enriching. It became fun to point things out as a fan of the series and as someone who loves comedy.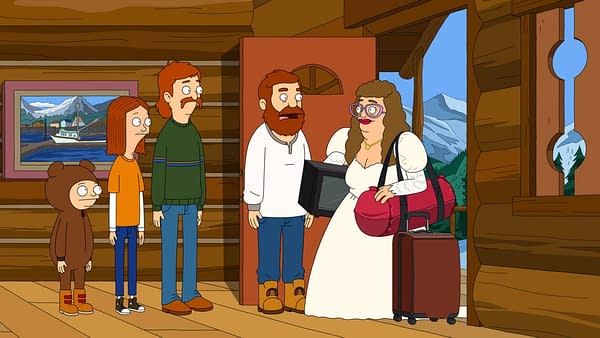 The absurd journey through a feminist conference turned sausage cult leader retreat was one of the funniest parts of this episode of The Great North. Witnessing the very testicle-like Goddess Milk objects descend towards the cisgender male cult leader dude was perfection. As Honeybee correctly stated, "weird scam artists and white guys" end up ruining these types of retreats and gatherings somehow. Seeing two older sisters help out Honeybee and Judy was the best way to end their time at this event. Having someone ride by and pick those sisters up, as they had a ferret on their shoulders, was amazing too.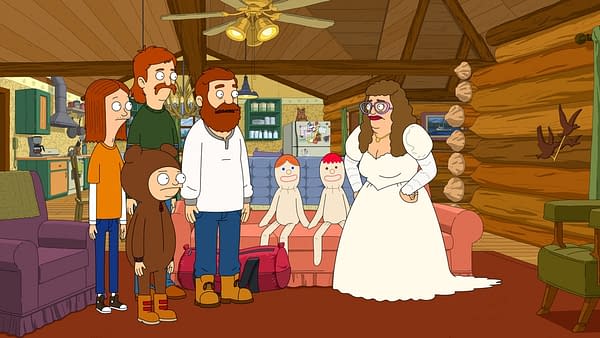 Both episodes of The Great North produced some quality stories, and the narratives for each were fantastic. The only flaws I found tended to remain with episode 12. It may be my cautious nature after seeing shows repeat story structure like that and end up making less-than-desirable episodes. This series has a unique set of creative talents, and I can't wait to see in what ways these stories impact future writing and character development.
The Great North Episode Boat Name & Wolf's Shirt:
"Top Chum"
"Just Keep Farting"
"Get Trout"
"Farts and Recreation"
The Great North Season 3 Episodes 12 & 13
---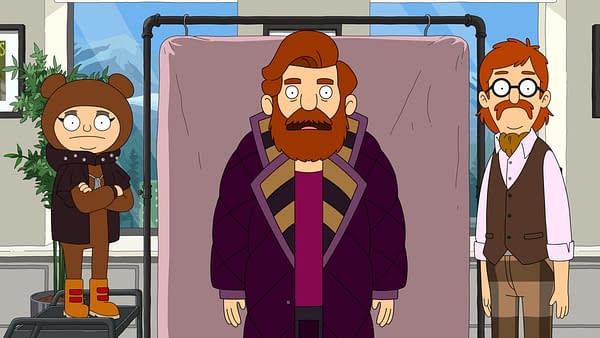 ---
FOX's The Great North, S03 E12 & E13, exemplify the incredible narrative and character developments made by this series. While episode 12 signals an approach to territory that could become too comfortable for future storytelling structure, both episodes overall brought up a level of comedy many only hope to achieve with animated television.
Credits
---