The Last of Us: Troy Baker on Who Should Play Joel in HBO Series Adapt
It's safe to say that fans still have a bit of a wait ahead of them before their eyeballs are graced with Chernobyl writer Craig Mazin and game writer/creative director Neil Druckmann 's live-action series adaptation of popular video game franchise The Last of Us. But fans being fans, it's never too early to get the flames raging in "The Dumpster Fire of Speculation" when it comes to who should play Ellie and Joel- but it's not just fans who like throwing another log on the fire. The video game franchise's Joel, Troy Baker, shared his thoughts with Collider on both who and what they want to see from the live-action version.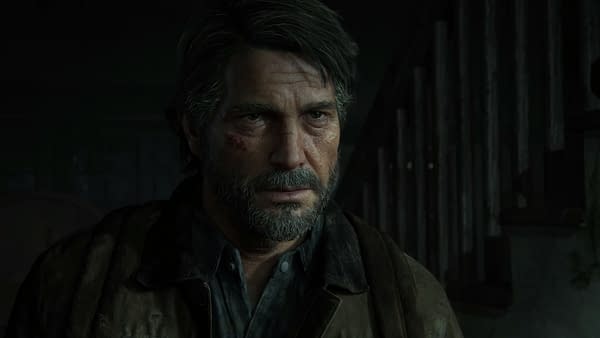 The first question he wants to take care of from the jump: he's more than fine with handing off the role to someone who can bring a different perspective: "All I want out of Joel, I have done. I have taken Joel as far as I can take it. I did the same in part one. Same in part two. That was my job, was to move that character as far forward as I could. What I'm excited about is finding someone that can give me a completely different side of Joel, and show me how far that character can stretch."
One name that's been bounced around social media was Thanos and Jonah Hex himself, Josh Brolin. The irony of that isn't lost on Baker, who it turns out first planted the seed of "Brolin as Joel" with the actor years ago: "I remember being at LAX [Airport] and Josh Brolin was there, we were in the lounge together, and I walked up. I was like, 'Man, I doubt you remember this, but you and I were doing a movie.' He was doing No Country [for Old Men], and I was doing a western. And I was like, 'You and I met, we had drinks this one night, we had a good night.'"
Baker continues, "He was like, 'I think I remember that,' and I was like, 'I doubt you do, because I know how much we all had to drink.' I said, 'There is a game that's coming out. And I want you to know that, for me, so much of your work was very influential.' And he really, really was. And I was like, 'If you ever get the call for a character named Joel, I would be honored and I think you would be enriched to play that character.'" That said, Baker isn't so sure now if Brolin would be the right choice: "I think on its face, literally, Josh Brolin would be a knockout choice, but I don't know if I would walk away learning something different about Joel."
Mazin and Druckmann are set to write and will join pilot director Johan Renck (Chernobyl) as executive producers on the adaptation of the Sony PlayStation video game, with Druckmann also serving as creative director. Carolyn Strauss will also executive produce along with Evan Wells, the president of Santa Monica-based game developer Naughty Dog. Sony Pictures Television is set to co-produce in association with PlayStation Productions – with the project marking the first television series from PlayStation Productions. Academy Award-winner and original game music composer Gustavo Santaolalla (Brokeback Mountain, Babel) will be scoring the cable series.
Sony and Naughty Dog's video game franchise The Last of Us is an apocalyptic tale centering on the relationship between Joel, a smuggler in this new world, and Ellie, a teenager who may be key to a cure for the deadly pandemic. A hardened survivor, Joel is hired to smuggle the14-year-old girl out of an oppressive quarantine zone. What starts as a small job soon becomes a brutal, heartbreaking journey, as they both must traverse across the U.S. and depend on each other for survival. The series is expected to cover the events of the original game, with the possibility of additional content from the recently-released sequel game, The Last of Us Part II.