The Masked Singer Season 2 keeps getting bigger and better. From costumes to guest judges, the surprise smash continues to impress.
FOX touts teasers and I lap them up like sweet scoops of ice cream…
I don't want to care this much, but dammit I just can't help it. I'm ridiculously invested in this silly show and Season 2 hasn't even started yet.
In addition to the juicy nuggets embedded in this article, a "Super Sneak Peek" special featuring T-Pain (aka last season's winner) will air on Sunday, Sept. 15 at 8/7 C. Ten days ahead of the grandiose premiere, we'll gain insights on these spectacular costumed celebs who are guaranteed to impress.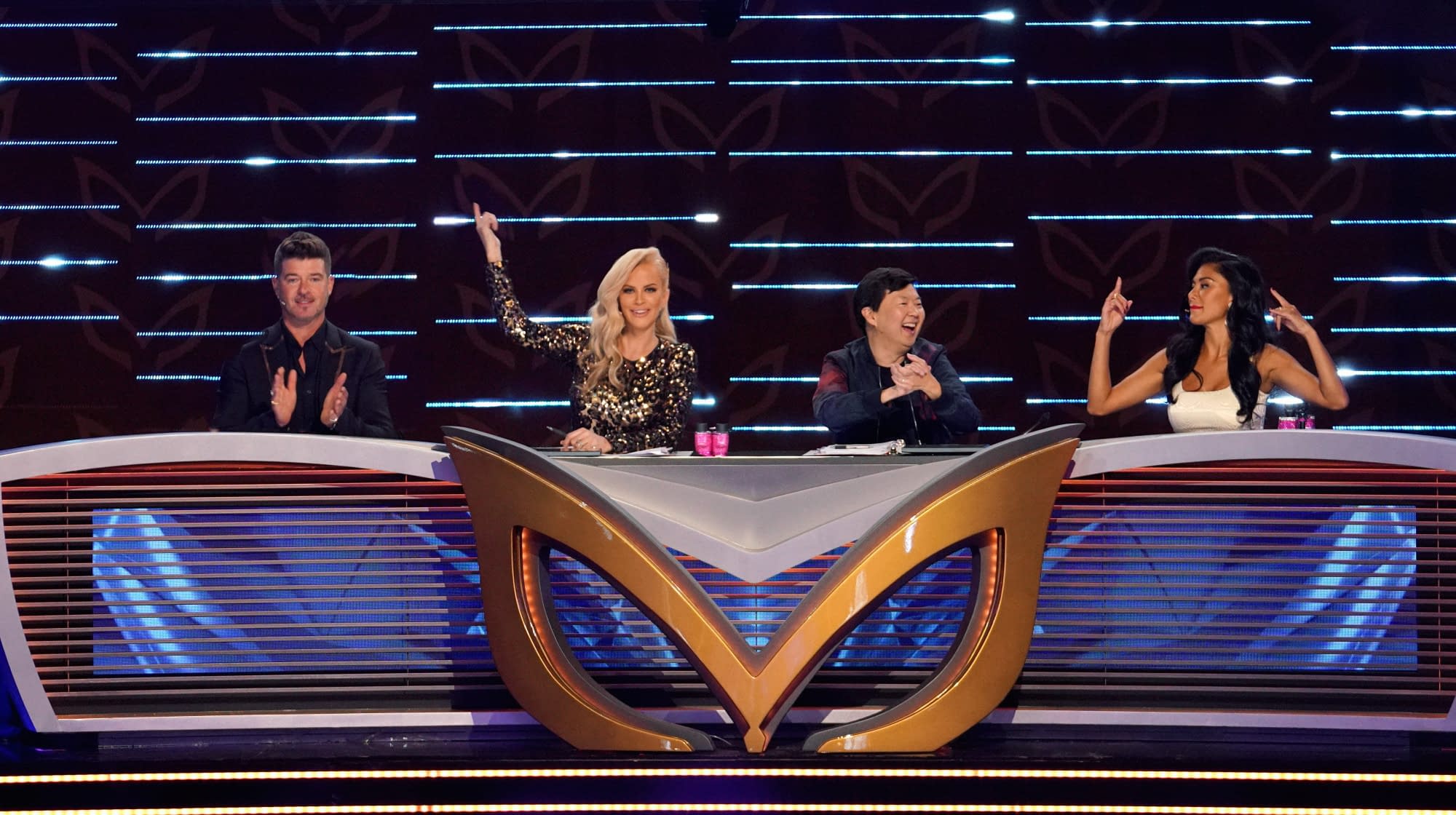 Series host Nick Cannon and panelists Ken Jeong, Jenny McCarthy, Nicole Scherzinger and Robin Thicke reflect on the fierce and swift impact the show has had on pop culture since making its debut, and Season One winner and global music sensation T-Pain returns to THE MASKED SINGER stage for a special appearance. The special preview will also be simulcast on the official @MaskedSingerFOX Twitter account, where fans can watch and tweet along with T-Pain and THE MASKED SINGER cast. In the special, viewers will be formally introduced to the new Season Two characters. They may even decode some of the first clues about the new celebrity singers, kicking off the guessing game early!
This season, Bleeding Cool writers will hedge their bets, judge performances with scrutiny, and read into the minutia of every gesture.
https://youtu.be/kjyN0ILzI5U
We'll take the following attributes into consideration…
Singing Voice: Who does this sound like? What kind of speech pattern slips past the auto-tune?
Mannerism: The flick of a wrist, tilt of one's head, swerve of a strut, and any other kind of physicality will be studied.
Attitude: Swagger, stage presence, super fly cool, bashful giggles and all tells will hint a contestant's identity.
Honestly, sometimes you just have a blind hunch about someone. For example, Flamingo feels like Charo and Eagle's outfit gives me Lenny Kravitz vibes. The crazy thing is that both are plausible options given the contestants' achievements.
…collectively, all of the Season Two undercover celebrities have amassed 69 Emmy Award nominations, 42 Grammy Award nominations, 22 Broadway shows, three New York Times Best Sellers and two have been named Time magazine's Most Influential People.
To quote Lil Jon, "WHAT!?"
https://youtu.be/bggUpCkBBTY
Most of the revealed masks are pictured below and we can start scouring their costumes for clues. Take a close look at Ice Cream (above), Skeleton, Fox, Egg, Leopard, Flamingo, Eagle and Butterfly…
Look who's happy to be here!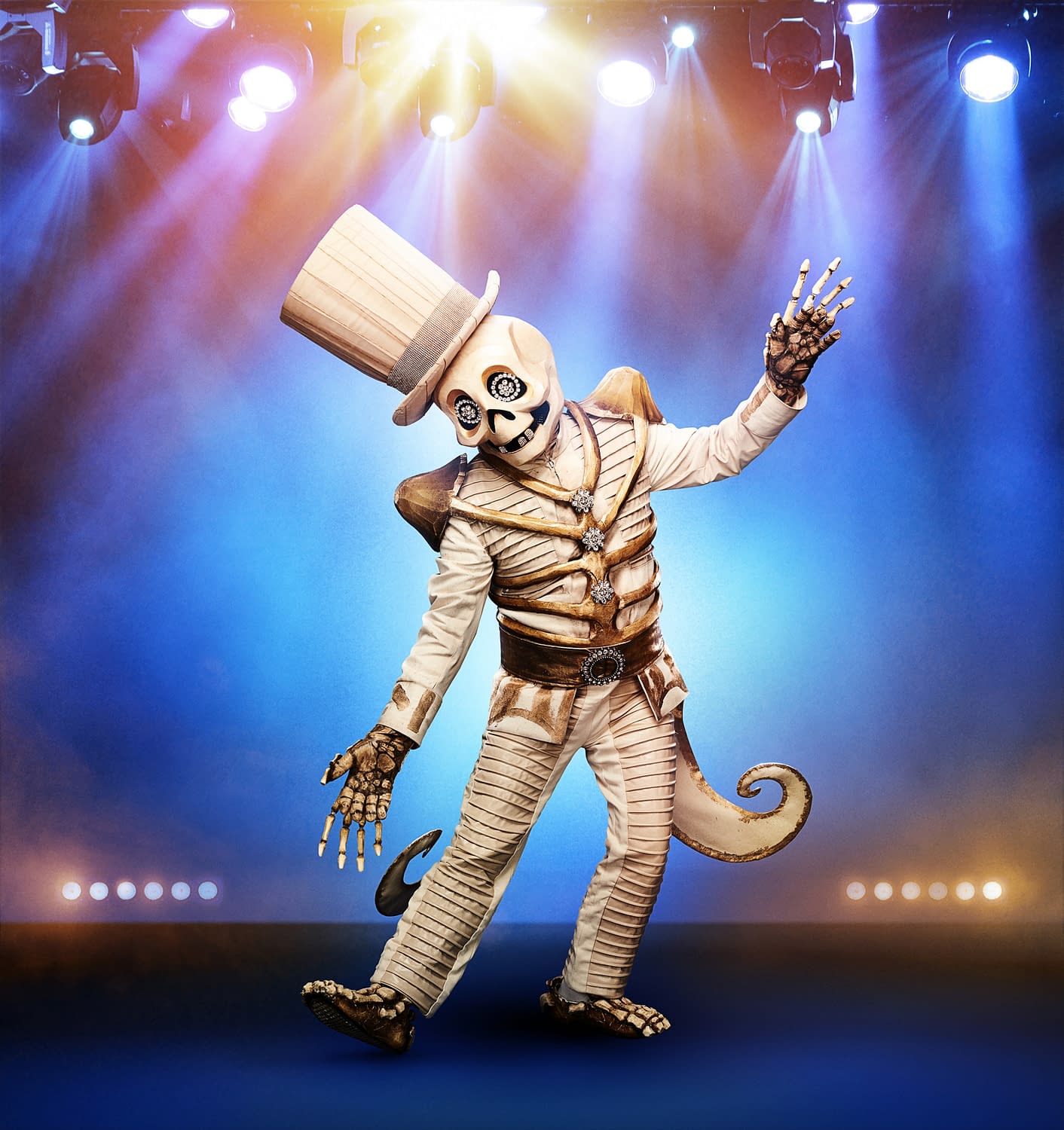 Leopard, holmes, leopard.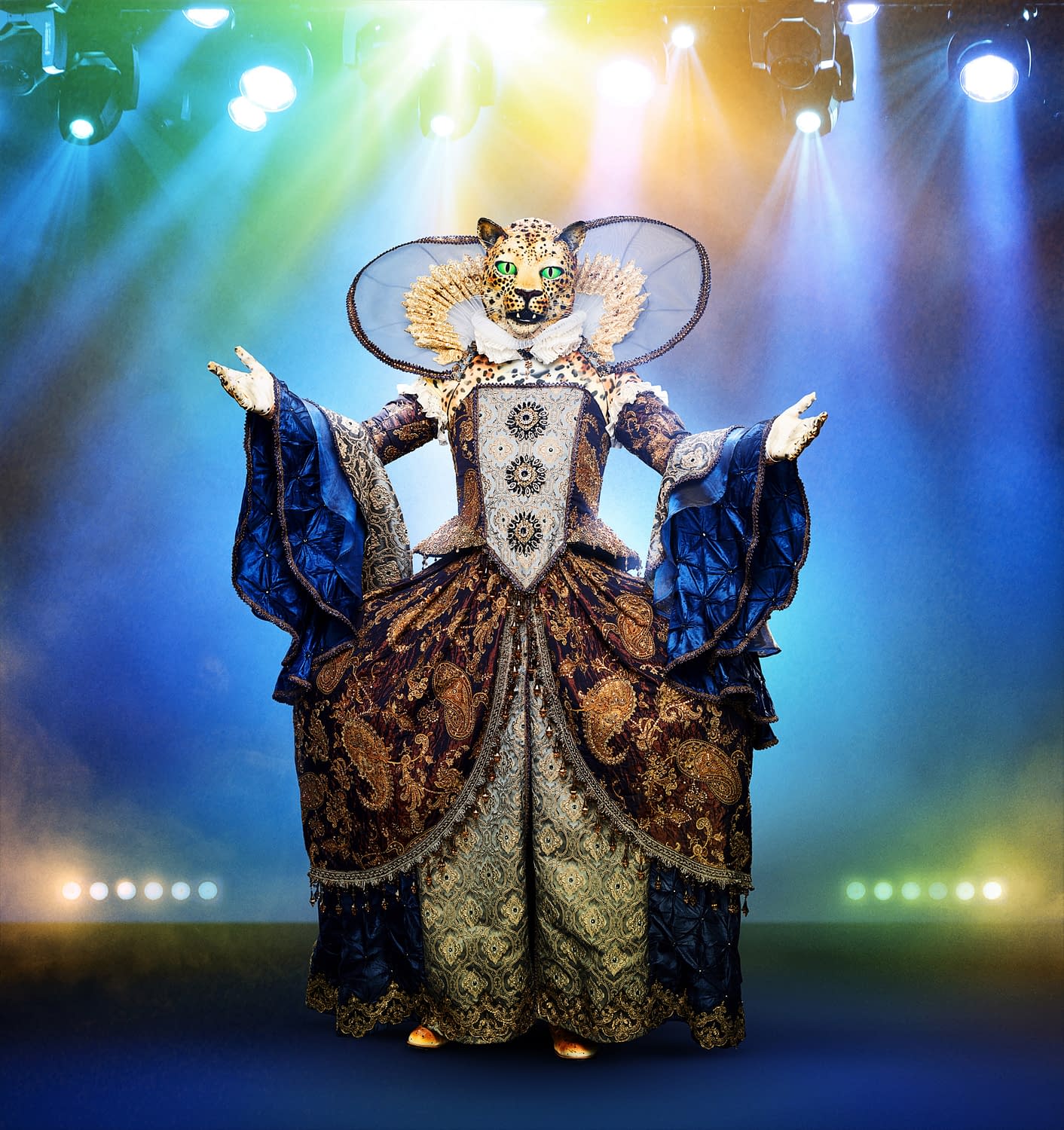 What does the monocle-wearing Fox say?
Fancy a Flamingo?
He's Egg-static to be here!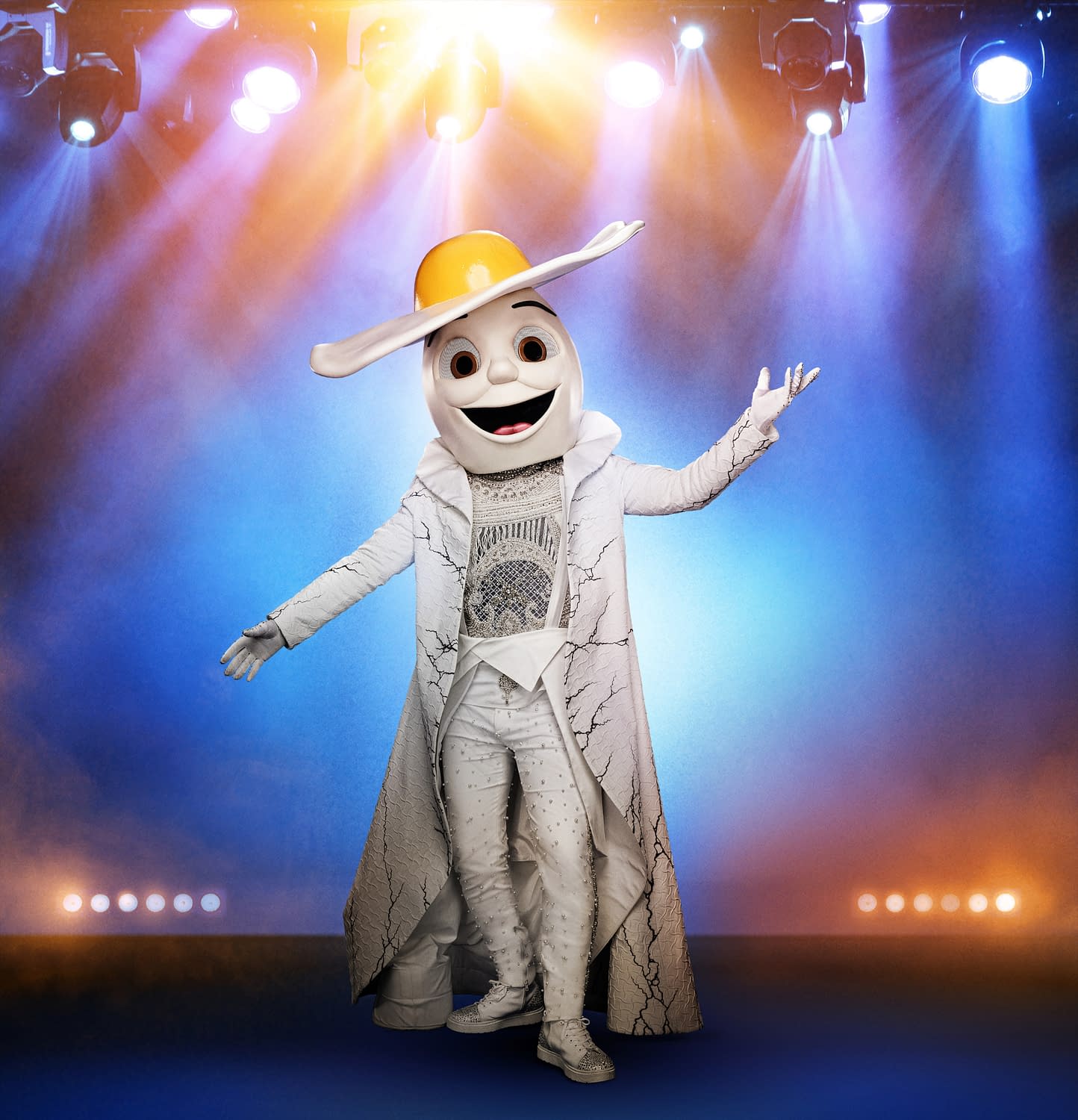 Fly like Eagle!
She once was a caterpillar, but now she's our Butterfly.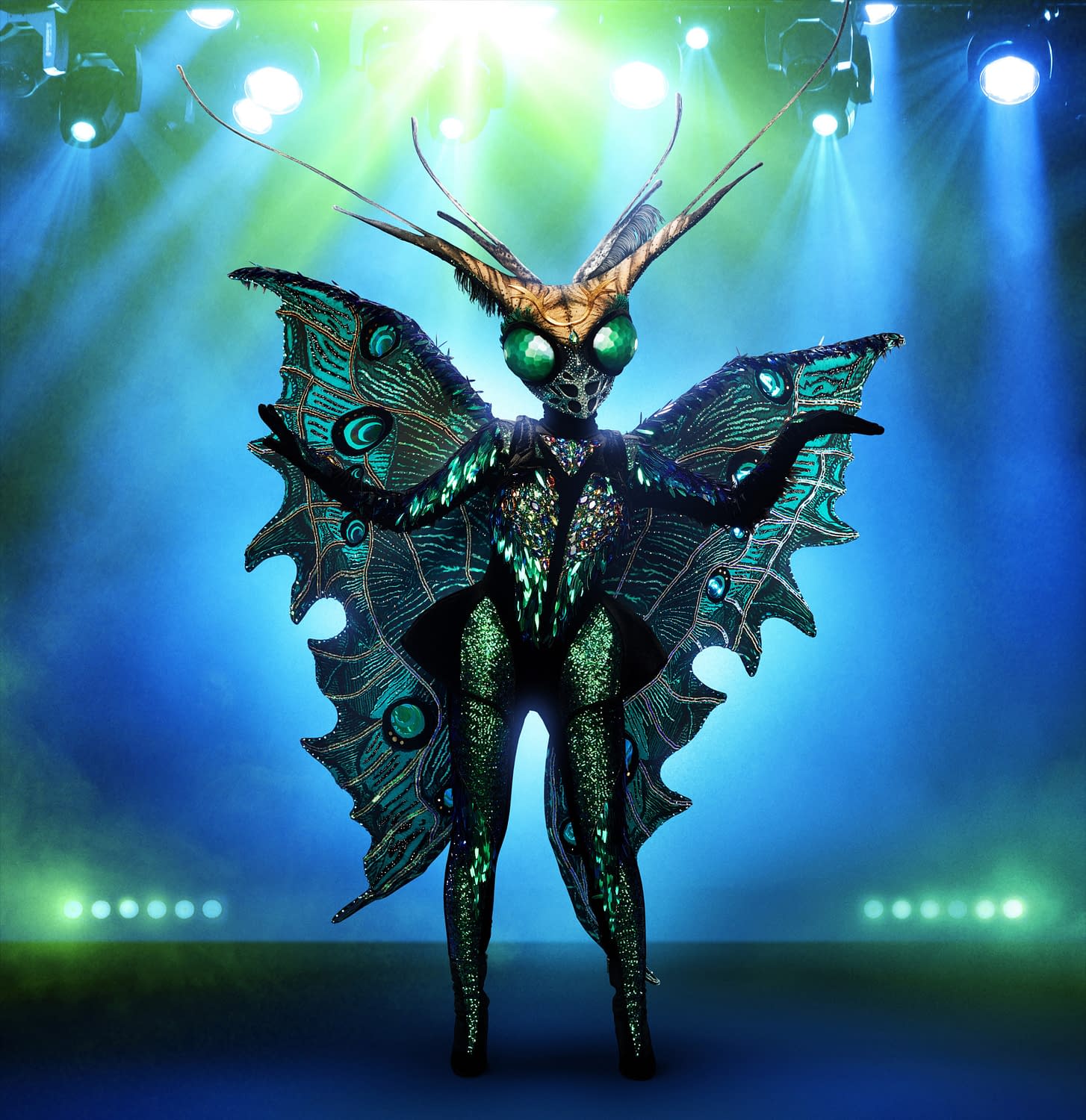 We've seen glimpses of Thingamajig, Spider, Rottweiler, Panda, Rose, and Tree in the promos. Two more contestants will be revealed during the Sneak Peek to round out the cast of 16. T-Pain will add to the hijinks by tweeting along with the broadcast.
Tweet with me during #TheMaskedSinger: Super Sneak Peek on September 15 at 8/7c! Watch on the @MaskedSingerFOX Twitter or @foxtv before the Season 2 premiere September 25 at 8/7c. pic.twitter.com/LPTbbWrWaR

— T-Pain (@TPAIN) September 3, 2019
T-Pain is basking in the glory of his Season 1 Championship. In addition to tweeting, he'll also appear as a guest judge. Last season's guest judges were even more charismatic than the show's steady line-up. Keenan Thompson, Donnie Wahlberg and Joel McHale were among our favorites. McHale returns for another round this season and he'll be in joining some seasoned TV guest judges.
Our friends at Entertainment Weekly revealed that Triumph the Insult Comic Dog and Anthony Anderson will take jabs at our colorful contestants, too. I'm expecting some ruff commentary (sorry… had to).
I'm not ashamed to admit – with absolutely no sarcasm – that I am so excited for Season 2 of The Masked Singer!!!
Enjoyed this article? Share it!