'True Detective' Review: "The Hour and The Day" Refuses to Show its Cards [SPOILERS]
The third season of HBO's True Detective started off strong, with unrelentingly excellent performances from Mahershela Ali, Stephen Dorf, and Carmen Ejogo blending seamlessly with Nic Pizzolatto's hard-boiled script. With that said, this week's episode "The Hour and the Day" slows things down a bit–but there are some excellent high points to this potential low point for the season.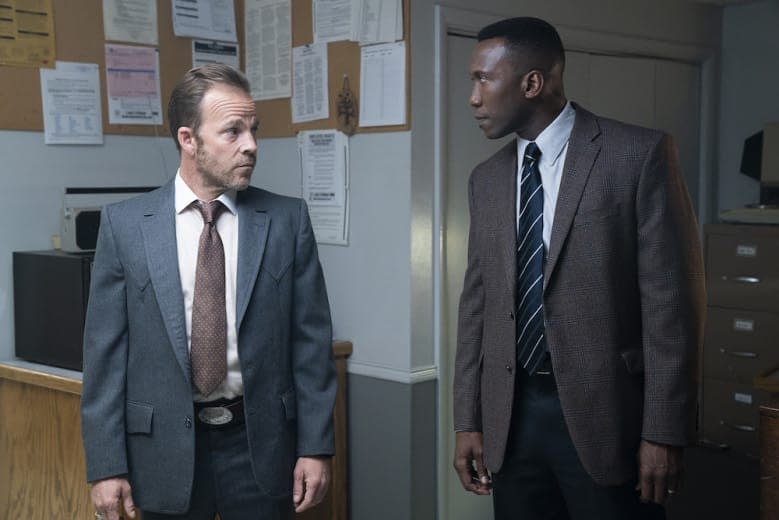 Here's the hardest part about discussing this episode: we have a strong, lingering suspicion that the events of "The Hour and the Day" are leading up to something more substantive. The groundwork being laid here feels a bit lead-footed, but there is a lurking menace to all of it that is hard to dismiss.
Detectives Hays and West have found a new lead in the Purcell case, and are on the hunt for an African-American man with a "dead eye". There's a lot said about race in this episode, between the casual racism of some of the townsfolk, to the degraded living conditions of the African-American population of West Finger, still largely segregated in the sleepy little town.
In 1990, West brought Hays onto a task-force that has re-opened the Purcell case. We learn that the original case closed with the belief that Julie Purcell was dead–but her fingerprints show up at a crime scene, and Hays doggedly sifts through video surveillance from the store the crime took place at. After hours of searching, Hays finds a clip of Julie Purcell walking through the store.
The greatest tragedy is Hays in 2015, who is still working the Purcell case, even though he is struggling with dementia. The few threads he's able to hold on to have energized him, and he believes that trying to piece together the investigation is helping his mind. There is a scene where the elder Hays is trying to work out a piece of the puzzle, all the while surrounded by the specters of Vietnamese soldiers. It's a claustrophobic scene, with Hays pressed up against the wall while the ghosts of his past press in on him. It's heart-breaking work on a number of levels, played with respectful gravitas by Ali–though it may be a bit much for some veterans to see.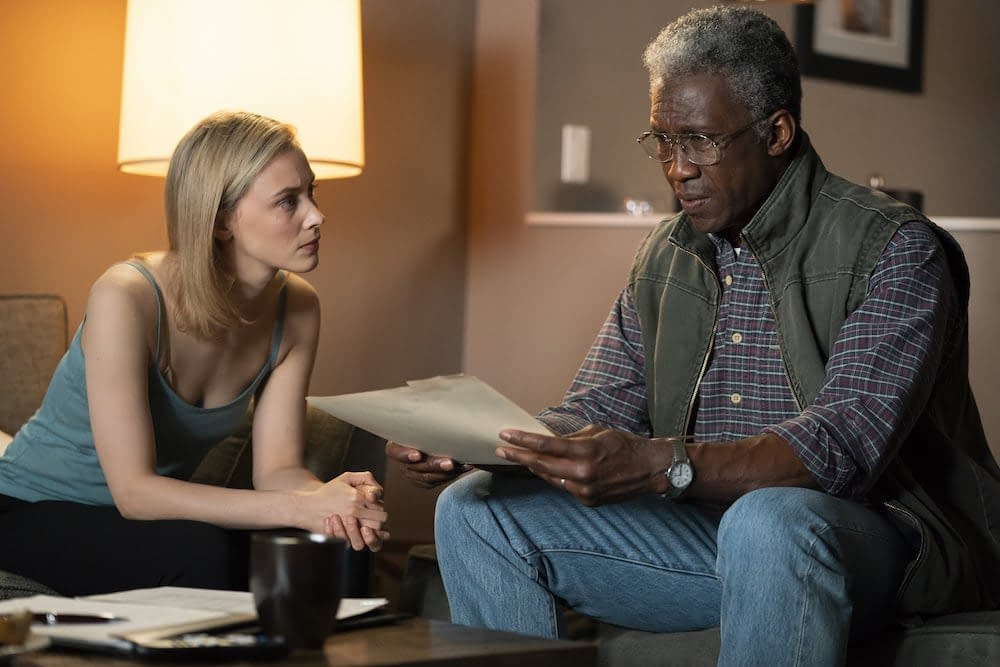 One of the most compelling aspects to this season of True Detective is Hays' re-asserting his presence in the Purcell case in 2015. The temerity he displays as he attacks the case is both rewarding and tragic, as he may forget what he is working on at any time. Here is the great detective, back in action…but destined for failure. Even Eliza (Sarah Gadon), the director of the true crime show he's being interviewed by, is beginning to suspect that Hays is trying to work the case–and appears mortified and thrilled at the same time.
Despite some slow plotting, there is a lot to love with this installment of True Detective. We get some clear insight into Hays' mental process during his first date with Amelia in 1980: he's half-interrogating, half-flirting, yet painfully shy while stumbling through the flirting portion of the date. The chemistry between Ali and Ejogo is endearingly real, which makes the rift between the two in 1990 even more jarring.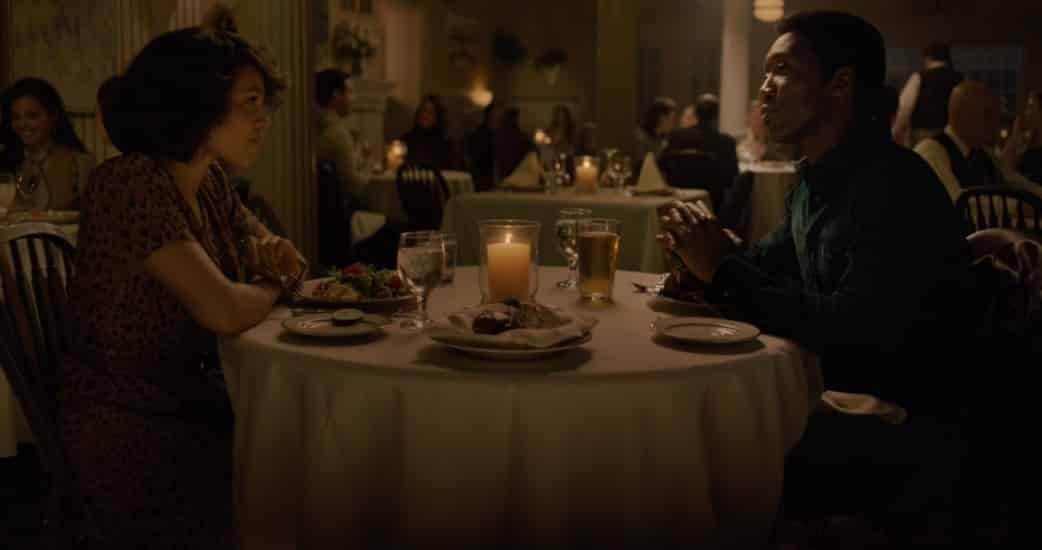 We're still on the fence about "The Hour and the Day," and hope that future installments will validate some of the plot points that were introduced in this episode. Until then, here's a look at what's to come this season on True Detective:
True Detective stars Ali as Wayne Hays, Ejogo as Amelia Reardon, Dorff as Roland West, Scoot McNairy as Tom Purcell, Ray Fisher as Henry Hays (2015), Mamie Gummer as Lucy Purcell, Josh Hopkins as Jim Dobkins, Jodi Balfour as Lori, Deborah Ayorinde as Becca Hayes, Lonnie Chavis as Henry Hays (1990), Rhys Wakefield as Freddy Burns, Michael Greyeyes as Brett Woodard, Jon Tenney as Alan Jones, Sarah Gadon as Elisa Montgomery, Emily Nelson as Margaret, Brandon Flynn as Ryan Peters, and Michael Graziadei as Dan O'Brien.