Posted in: Review, TV, WonderCon | Tagged: Aubrey Joseph, Cloak, Cloak and Dagger, Dagger, freeform, gina price-bythwood, joe pokaski, Marvel Comics, Marvel Television, Olivia Holt, superheroes, tandy brown, tyrone johnson, wondercon
---
[#WonderCon] Marvel's Cloak & Dagger: On-Screen Chemistry and Diversity
[Editor's Note: This piece comes to us from Bleeding Cool contributor Dana Han-Klein]
There's no denying that Olivia Holt (Tandy "Dagger" Bowen) and Aubrey Joseph (Tyrone "Cloak" Johnson) have offscreen chemistry, but the big question at the WonderCon Marvel's Cloak & Dagger panel was how would they be together onscreen?
The answer is: time will tell.
Marvel Television just screened the first episode of Cloak & Dagger, which will be airing on Freeform, and the two barely have any screen time together. They hold their own relatively well in their separate storylines, but the true appeal of the characters is their symbiosis. The sequence they do have together explains why the two were cast.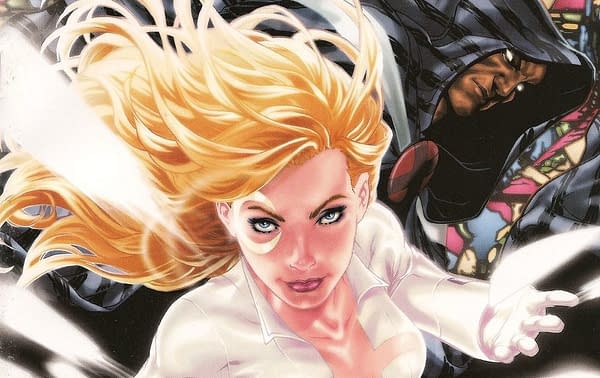 For those of us used to Netflix's more mature Marvel shows, Cloak & Dagger will likely be disappointing. It's more Runaways than Jessica Jones (though Tandy does have an "I gotta do what I gotta do" attitude in the show that would probably make Jessica proud). There are definitely hints of potential though.
The show differs drastically from the comic book roots. One major change is it's set in New Orleans (versus New York). Show creator Joe Pokaski joked that "I was concerned New York has enough superheroes already, Hell's Kitchen has like 6 in a 4 block radius." The setting isn't the only major change. The backstories are considerably modified as well.
There's a great juxtaposition of having Tyrone be from a middle class family, and Tandy living in poverty. There's a lot of social commentary the show is poised to tackle, including race, police violence, sexual assault, and addiction. The question is will a show that's on Freeform be able to tackle it adequately? The first episode felt PG-13, with moments that could have been far more dramatic had they been on a network like Netflix.
Tonally it's a little bit all over the place. It's dark and gritty at times, seductive and sexy (which is a little uncomfortable given they're teenagers), and other times plays things for laughs. I don't know if the show was trying to do too much in the first episode, but it was most successful in it's darker element for me.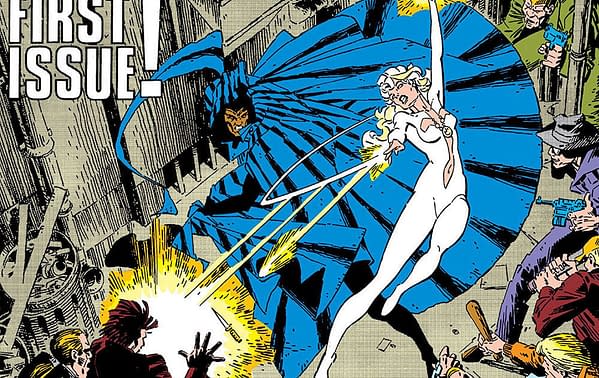 What had me most intrigued was something that director Gina Price-Bythewood said: "Three years ago I was watching tv with my young son and he asked me why there were no superheroes who looked like him. And the fact that this came, and it was a chance to tell the story about a young black boy and a young white woman as superheroes, the mother side of me and my boys, and the female side of me who wants to see female heroes. It was just a perfect situation."
The landscape of representation and diversity on screen needs to change, and it's nice to see artists who are aware of these issues in the driver's seat. Pokaski and Price-Bythewood scratched the surface of this in the pilot, and showed that Marvel's Cloak & Dagger has promise. I just hope it doesn't get bogged down by having to toe the line of what's considered "appropriate" for it's home network.
The series premieres on June 7th on Freeform.
---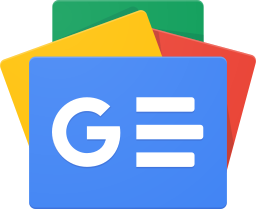 Stay up-to-date and support the site by following Bleeding Cool on Google News today!