WrestleMania 34: Bleeding Cool's Official Predictions
WrestleMania 34 is today! One of the most stacked cards in history, this seven-hour (!) show should have a little bit of everything this year. If things go the way we predict they will, there might be some surprises as well. Without further ado… let's dig in!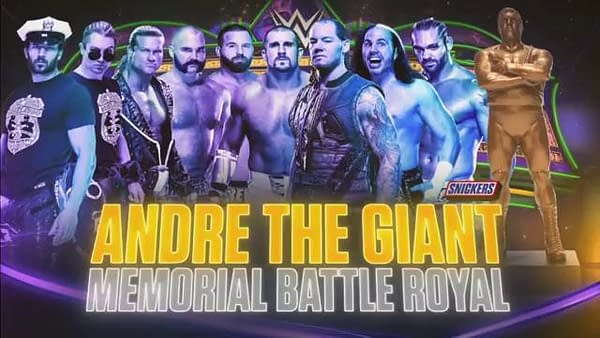 Andre the Giant Memorial Battle Royal
In the five years since this match was created, nothing much has come from actually winning this thing. The first at WrestleMania 30 (also in New Orleans) was won by Cesaro, and while seeing him picking up the Big Show and carrying him across the ring to throw him out was something, it was years before he actually got any kind of push. Big Show won at WrestleMania 31, Baron Corbin won at WrestleMania 32 — and while not pushed right away, he is a former Money in the Bank winner and United States title holder, so I guess it worked for him? It doesn't feel like it though. Last year was Mojo Rowley… yeah. That was just an excuse to get Rob Gronkowski involved.
This year, in my eyes the only winner that makes sense is "Woken" Matt Hardy. Now that they have fully introduced the world to his Woken persona, a win like this would make for a good Mania moment and keep the momentum going. He will be involved anyway, but this is about keeping Matt in the forefront of people's minds.
Winner: Matt Hardy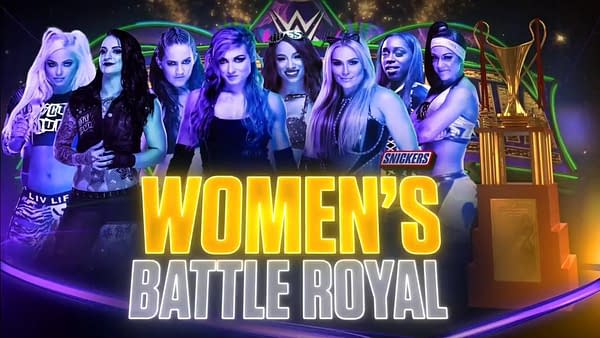 The Not-Fabulous Moolah Memorial Women's Battle Royal
Poor choice of name aside, I am actually excited for this match. The Women's Royal Rumble in January was really good. This time out, however, they probably won't have the veterans there to help. Logic dictates that this will be the Bayley and Sasha Banks show. They should have gotten a match to blow off their feud, so they could tear the house down like they did on so many NXT Takeover shows. Oh well, I guess.
I actually think they'll take each other out of the match, and someone else who has been steadily improving over on SmackDown will take whatever the trophy looks like. Becky Lynch has been putting in really solid work as of late, and her career could use a shot in the arm. The Lass Kicker gets her due.
Winner: Becky Lynch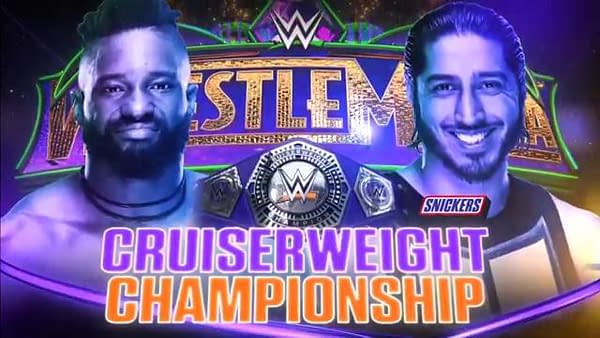 Cruiserweight Title Match: Cedric Alexander vs. Mustafa Ali
While I agree that 205 Live has been on the upswing as of late since Triple H took over behind the curtain, I still do not really have a connection to this match, let alone the division. I miss Neville. Bring him back and bring up some NXT performers, and I will take notice. Alexander seemed poised to take over before the Enzo Amore debacle, so I think he gets his moment here.
Winner and new champion: Cedric Alexander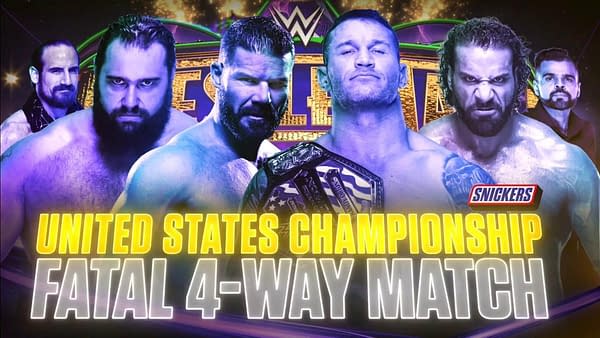 Fatal Four-Way for the United States Championship: Rusev vs. Bobby Roode vs. Randy Orton (C) vs. Jinder Mahal
I am super annoyed that they hot shot the belt onto Randy. Making him a Grand Slam champion by winning the one title he never held could have been done at any point. Instead, they let Bobby Roode carry the title and talk about being a great champion and bringing back the open challenge, only to hold the title for a grand total of 54 days.
I don't see either one of them coming away with the gold here either. The smart move would be to reward Rusev for getting himself over so much these last few months (special shout out to Aiden English for the assist), but I think they put it on Jinder. Then they have Rusev chase him and win it before the summer. Jinder makes for a great heel champion. A sad Rusev Day indeed.
Winner and new United States champion: Jinder Mahal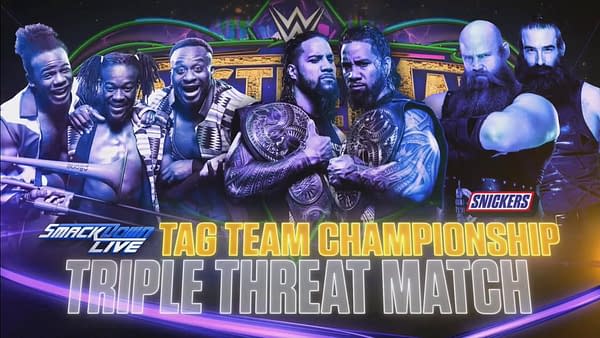 SmackDown Tag Team Title Triple Threat: The New Day vs. The Usos (C) vs. The Bludgeon Bros
I am so happy that The Usos get to be on the main card finally. Jimmy and Jey have ben incredibly consistent these last few years, and they have the spot they deserve. Ditto for The New Day. These two teams bring out the best in each other, and it's a shame that we couldn't get just them in this match. But they are pushing the Bludgeon Bros hard, and they only do that around this time for one reason.
Winners and new SmackDown Tag Team champions: The Bludgeon Bros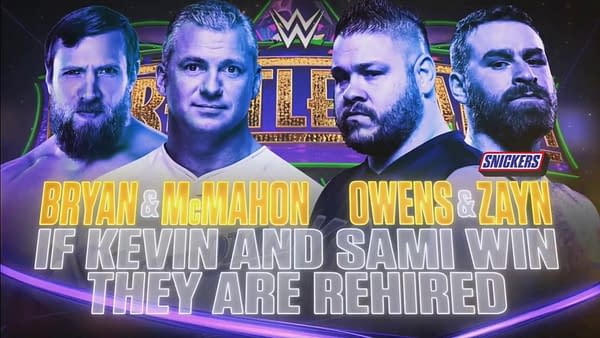 Daniel Bryan and Shane McMahon vs. Kevin Owens and Sami Zayn (If Owens and Zayn win, they are rehired)
This will be the moment of the night, as Daniel Bryan makes his return to the ring in the same building he won the WWE championship at WrestleMania 30. Expect that entrance to shake your speakers at home. As for the match, Kevin and Sami will probably go over. Maybe from a Shane heel turn, but Daniel does his best work as an underdog, and him going down in his return will send that feud into the stratosphere. Special shout out to Owens and Zayn, though — their work since they put these two together has been stellar. I can't wait to "Yes!" at my television though. That will be an amazing WrestleMania Moment.
Winners: Kevin Owens and Sami Zayn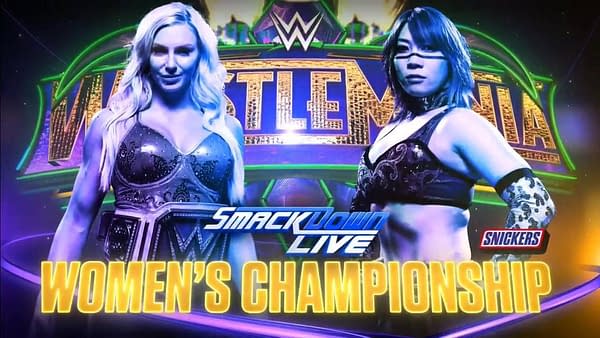 SmackDown Women's Title: Charlotte Flair (C) vs. Asuka
This is some people's main event. It may be the biggest women's division match of all time. Charlotte is a giant among ants, and she has been magnificent this last year. She has it all, and only really has one hill left to conquer. Asuka is undefeated, amazing, brutal, and the only woman who physically can hang with the champion. This should be a phenomenal match… until the end.
A lot has been made about Asuka moving to SmackDown, and I do not think they will have Charlotte be the one to end her streak. I think they go WrestleMania 31 main event style, Carmella runs down, cashes in, and makes it a triple threat match. From there, something happens and she wins the title. That keeps Asuka on Raw, Charlotte and Asuka stay strong, no streaks are broken, and we see where the superstar shakeup leaves us. I could be way off, but this is my column. So there.
Winner and new SmackDown Women's champion: Carmella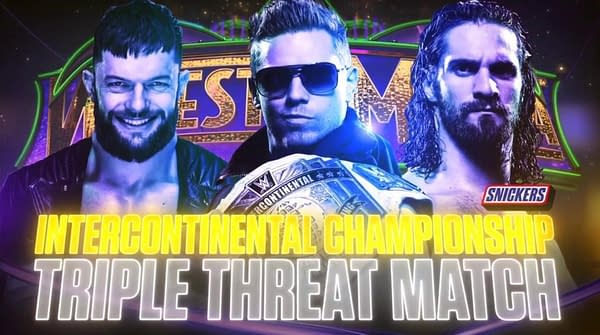 Triple Threat for the Intercontinental Title: Finn Balor vs. Seth Rollins vs. The Miz (C)
I so desperately want The Miz to retain. He has done so much good work not only bringing legitimacy to the IC title again, but he has been the top heel in the company for over a year. Sadly, I think he falls just short of being the longest reigning champion in the belts history. I think he is heading to SmackDown to finally have what will be the feud of the year with Daniel Bryan. Seth and Finn are going to wrestle for this belt for months after this, but I see Finn going over in case Seth gets put back in the main event picture. Finn will rule the midcard for years and years. I love him, but sadly Vince does not seem to. Hopefully with the belt he cannot be ignored after a long reign.
Winner and new Intercontinental champion: Finn Balor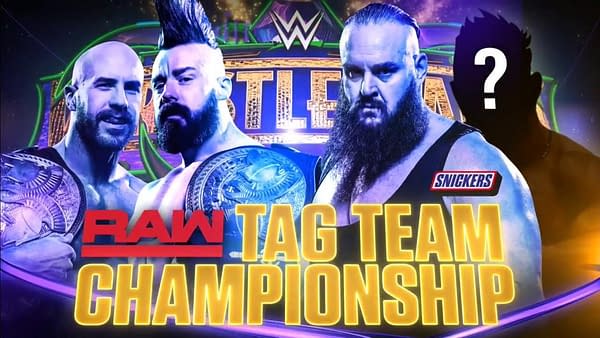 Raw Tag Team Titles: The Bar (C) vs. Braun Strowman and ??????
I think the mystery partner is Elias, and I think they will be the new Team Hell No. Think of all the duets we are going to get! Hell, even if they don't win tonight they should do this.
Winners and new Raw Tag Team Champions: Braun Strowman and Elias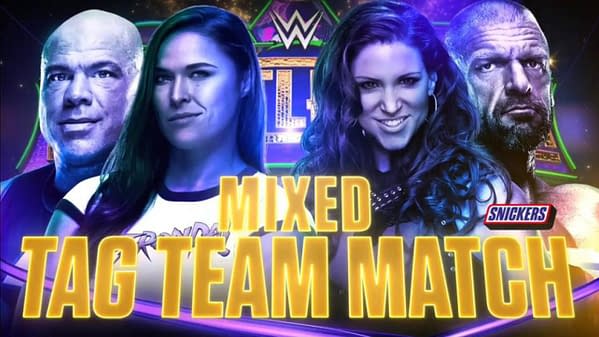 Ronda Rousey and Kurt Angle vs. Stephanie McMahon and Triple H
Well, this is what they wanted. Here we are — all of the sign-pointing is over (although they should still have Ronda point at the WrestleMania sign a few times during the match), and Ronda Rousey is as of today an active WWE Superstar. The WWE has quite a bit riding on this going well. Triple H and Kurt will carry the match for sure, and we won't REALLY get to see what Ronda is capable of, but the WWE will get their highlights played everywhere the next morning on all the talk shows. Wouldn't be the most McMahon thing ever to have Stephanie pin Ronda? It is not likely, but don't rule that out. I would laugh like a maniac if that happens, but it won't.
Winners: Ronda Rousey and Kurt Angle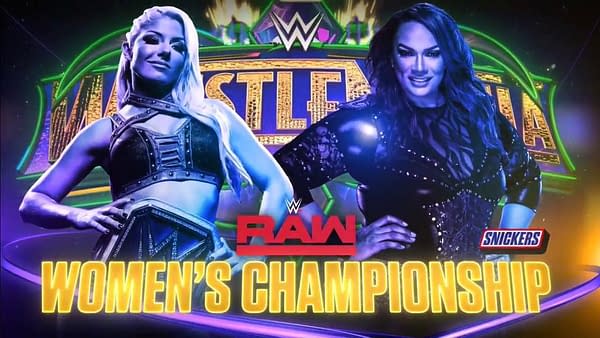 Raw Women's Title: Alexa Bliss (C) vs. Nia Jax
The smart money here is on Nia giving Alexa her comeuppance here — one that she has probably deserved for a while now. But I see Alexa retaining. One: not a lot of heel champions look to be coming out of this show. Two: Nia is great, but she can be a little sloppy in the ring. I don't think they like that. Three: Alexa can credibly have a match with anyone on the show, while Nia is missing her Asuka/Charlotte as a credible threat. A lot of it will depend on the other Women's title match. If Asuka doesn't walk away with the title and comes back to Raw, that changes things. With Ronda around, I think her first feud is going to Nia and Alexa keeps the belt for at least another month.
Winner and still Raw Women's champion: Alexa Bliss
Before discussing the big two matches of the night…
John Cena vs. The Undertaker?
After thinking on this for way longer than any human being should, this match does not happen. I think Taker comes out and they face off in some way. And we get next year's WrestleMania 35 main event set a year in advance like with The Rock and Cena. New York, Undertaker vs. John Cena, in what WILL BE the final match for both. You might not be excited, but I am.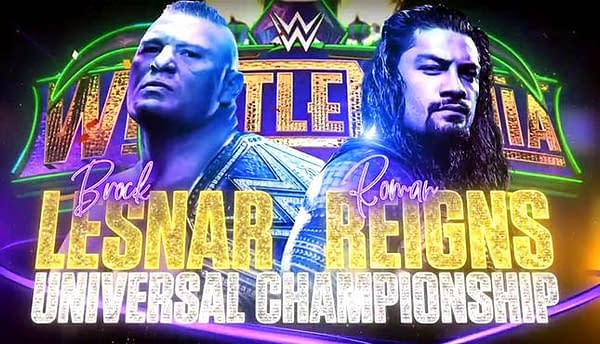 Universal Title: Brock Lesnar (C) vs. Roman Reigns
Roman. Just do it already. So when it goes meh on then we can all say we told you so.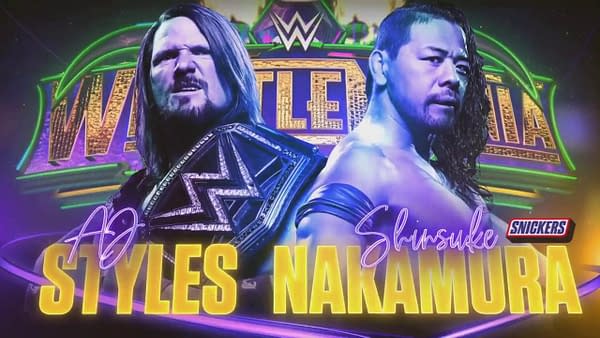 WWE Championship: AJ Styles (C) vs. Shinsuke Nakamura
THE main event, no matter what goes on last. On a collision course since both ended up under WWE contracts, my only hope is that they get the amount of time they should. On paper this will be a classic, the match of the night, and I have no preference for who wins. If AJ retains — makes sense. He is arguably the biggest name in the company and cannot be out-wrestled by anyone on the roster. If Nakamura wins — great. A coronation fans never thought they would see and we get it on the biggest stage possible. That we are getting this match is amazing in its own right. In a toss-up…
Winner and new WWE champion: Shinsuke Nakamura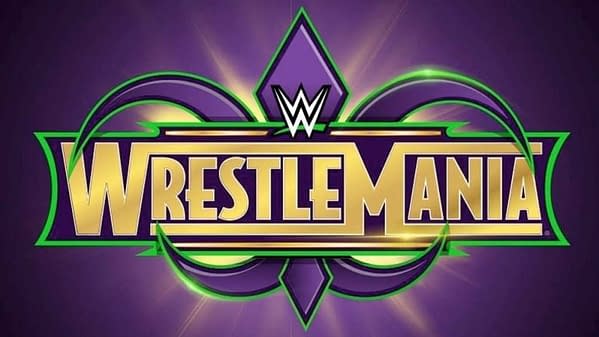 What do you think? Am I way off? Dead on? Would this booking excite you? Let us know in the comments, yell at me about it on Twitter, and above all:
Enjoy the show! It's WrestleMania!!!!!