'Young Justice: Outsiders' "Home Fires": The Light Begins to Shine [SPOILER RECAP]
Welcome back to Bleeding Cool's recap of this week's trifecta of new episodes of DC Universe's Young Justice: Outsiders, as we take a look at the season's ninth episode, "Home Fires."
Greater Bialya. September 28, 22:03 UTC +3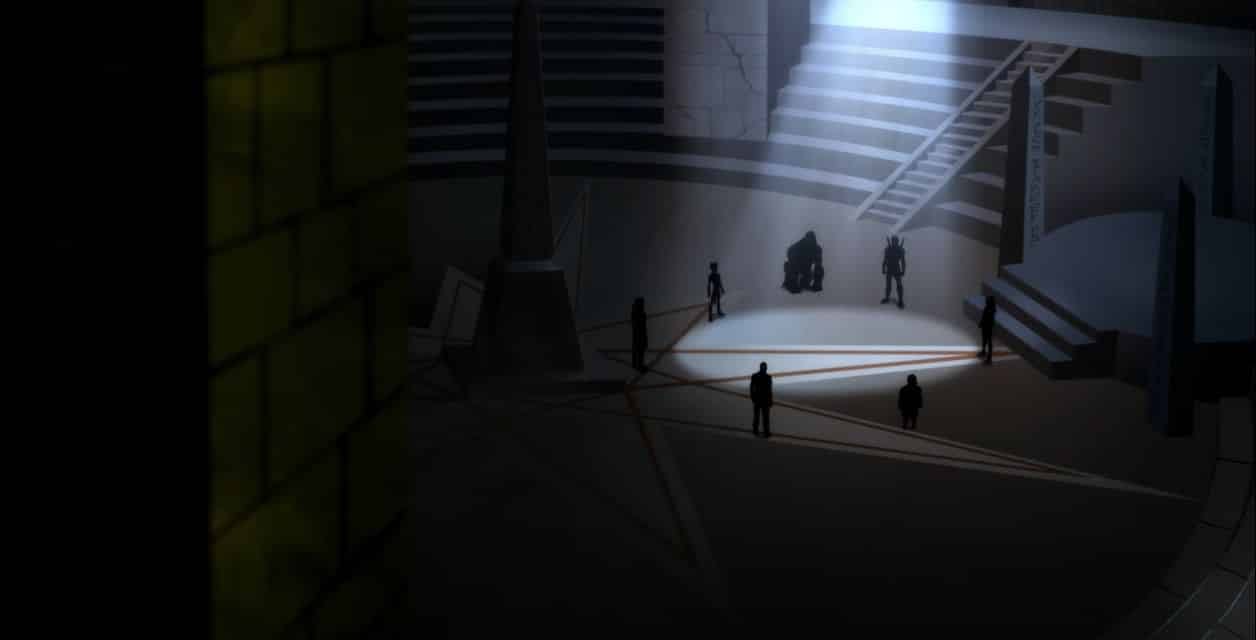 Queen Bee has assembled the members of The Light. There are two issues that need addressed–both requiring discretion. The Light will send it's new hire, Lady Shiva of the League of Shadows, to deal with one. Vandal Savage has contracted Lobo to deal with the second.
Central City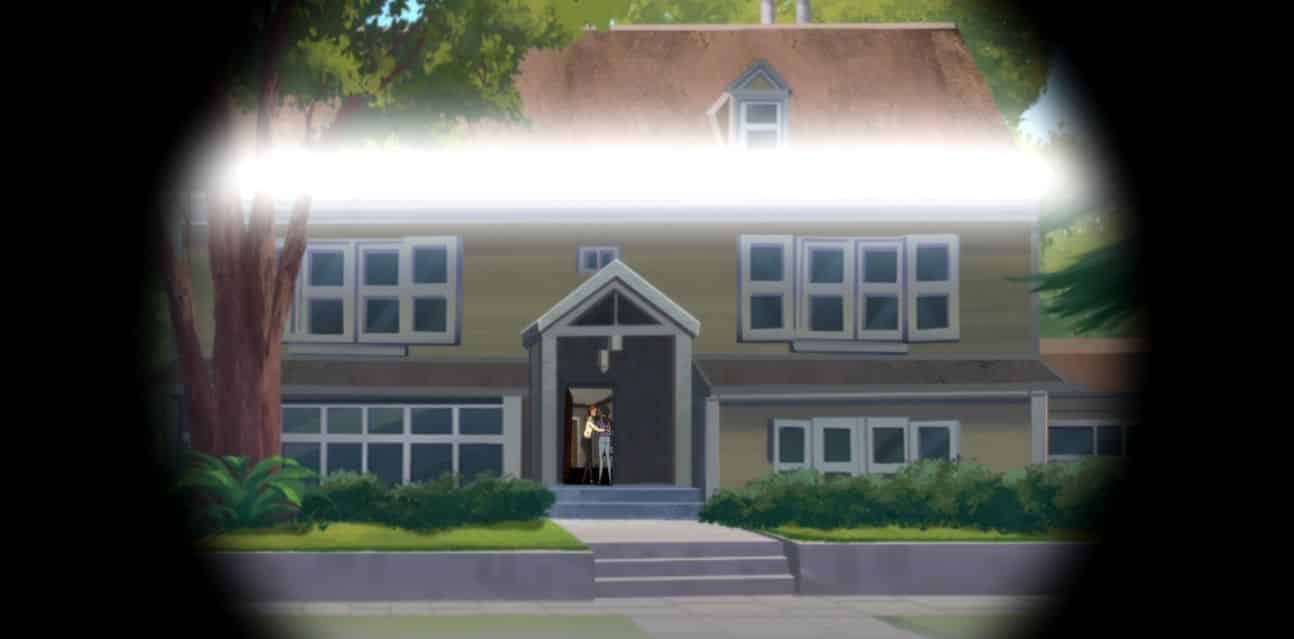 Iris is hosting a play date for the kids and spouses of the members of the Justice League. The guests arrive a few at a time, slowly filling the house with laughter and love. Across the street, Orm watches and listens–counting down the arrivals until all are accounted for. Once everyone is present, Orm puts on his costume, grabs the Trident of Neptune, and heads out to blow up the house, killing everyone inside.
Lady Shiva steps out of the shadows. She is impressed with Orm's tactics and skill. He discovered where the loved ones gather. He leased the house across the street and set up surveillance. He could be useful to the League of Shadows. But, what Orm's planning is what The Light has identified as their nuclear option. It's not an act that can be entered into lightly, as it will likely mean mutually-assured destruction.
Orm says that this is his revenge for spending six years in an Atlantean prison when he should have been on the throne. He will not be dissuaded. Shiva says that's what The Light figured and why they sent her. She cuts off Orm's head and clears the house of evidence.
Owing Mills. September 29, 13:02 EDT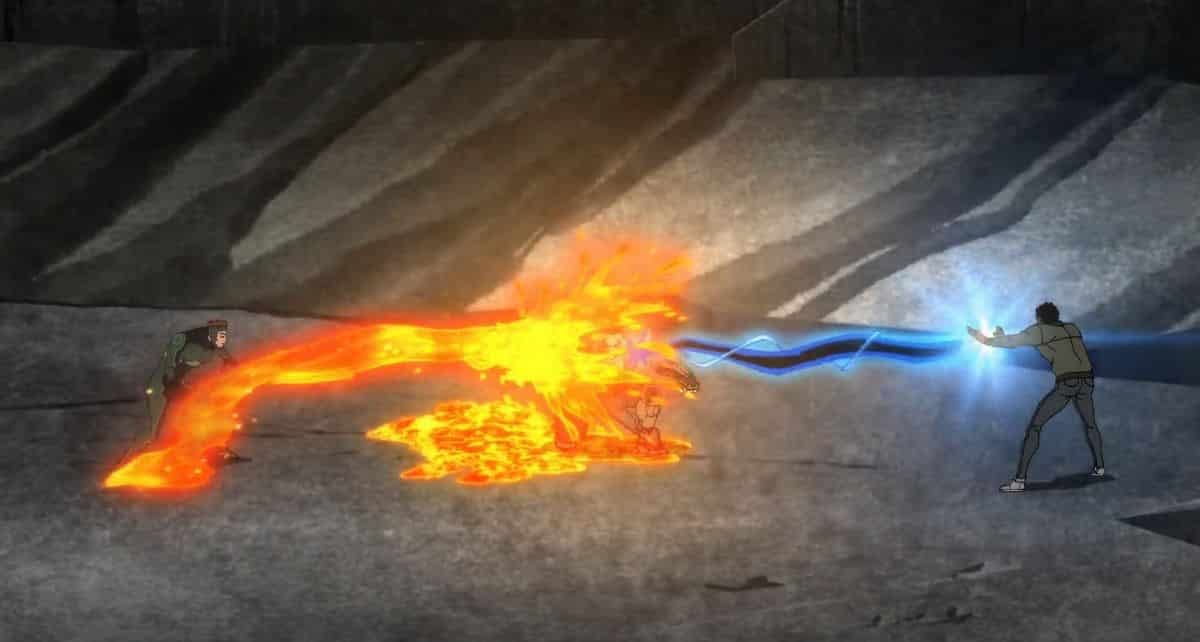 Tigress, Halo, Conner, Brion, and Forager assemble for training. Jeff brings Dr. Jace to watch. She embraces Halo, calling her Gabrielle. Halo is upset, saying her name is Violet – but when she's in uniform it's Halo. Jace apologizes to Brion for using him to try and stop Bedlam. Brion says that she wasn't at fault, that she was just as much of a victim of Bedlam as he. Jace asks about the progress in finding and rescuing Tara. Brion rankles, saying that Nightwing has a plan–but that they must be patient.
Nightwing opens fire on Brion, firing rubber bullets. Halo shields Brion, then she and Forager leap into action to subdue the sniper. Brion is hit, however, so the exercise ends. Brion complains that a cheap shot isn't training, but Nightwing counters that it means that they need to work on being prepared for surprise attacks. On cue, Lobo jumps in for a surprise attack.
Lobo says his contract is to kill Forager. The team fights back, trying to protect Forager. Halo tries to fly Forager away to safety and gets killed by Lobo. Seeing his friends risking their lives to protect him – and watching it go badly for them–Forager sheds his exoskeleton and rolls it at Lobo, who intercepts the carapace and smashes it. Thinking he has killed Forager and fulfilled his contract, Lobo takes off.
Greater Bialya. September 30, 01:01 UTC +3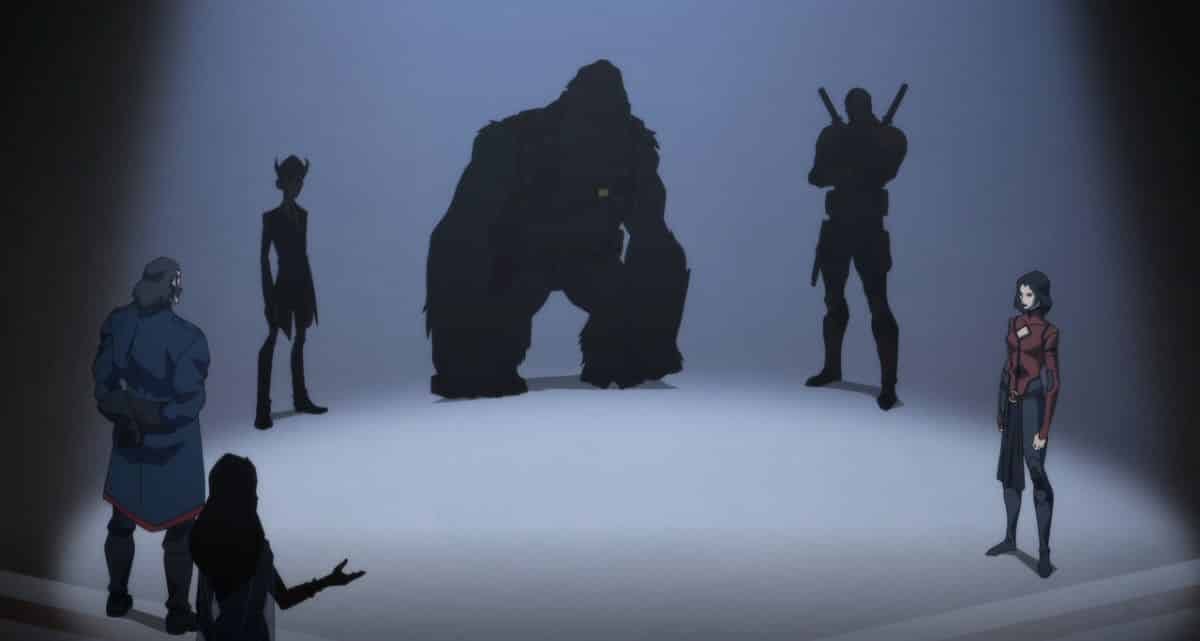 Both situations have been handled. Orm has been killed. Lobo's contract was never about killing Forager, but about confirming two pieces of intel. The first from Vertigo, stating that Superboy and Black Lightning were a part of the mission in Markovia. The second from Ra's al Ghul, claiming that Nightwing has put together an off-the-books team. The Light now has confirmation that this is indeed the case. As they learned in previous seasons of Young Justice, The Light knows the trouble that such a team can create for them. Granny Goodness steps forward and says that she has a plan for dealing with the "naughty children".

That's it for this week's new episodes of Young Justice. Join us back here next weekend when the remaining episodes of the first half of this season are released. In the meantime, share your thoughts about this weekend's batch of episodes in the comments below.