'Diary Of A Wimpy Kid: The Long Haul' Reviewed: "A 91 Minute Movie That Feels Like A Lifetime" Diary Of A Wimpy Kid: The Long Haul is a road trip movie that trips over every terrible family movie cliche with pacing so bad it made 91 minutes feel like a lifetime.
Director: David Bowers
Summary: A Heffley family road trip to attend Meemaw's 90's birthday party goes hilarious off course thanks to Greg's newest scheme to get to a video gaming convention.
There is a certain suspension of disbelief in kids movies but there are moments where this movie takes it too far. The main purpose of the "funny family road trip movie" is to put characters in scenarios the audience can somehow relate to, whether it is a kid being able to see their family doing those things or an adult being able to remember doing those things with their family. However, the main plot of Diary Of A Wimpy Kid: The Long Haul is a plot that would have felt dated a decade ago. The Mom, (Alicia Silverstone) decides that the best way to deal with a several days long car ride is to take away her kids phones. This is not how any parent in the modern day acts and it makes the entire movie so stupid it gets painful at times.
This is not just a movie that decides to rely on hackneyed plot contrivances but also gross-out humor that was annoying the first time and almost infuriating the second, third and fourth time. There is not a single likable character in this entire movie. Our main character, Greg (Jason Drucker), is selfish and his motivation throughout the movie do not make sense in a movie that is supposed to take place in 2017. He wants to meet this famous video game streamer because he thinks it will make everyone forget about a video of him that went viral online. The problem is that kids Greg's age want to go viral. They will do just about anything to get big online and the idea that he somehow doesn't want this makes no sense. It would help if his family weren't terrible people, either. The mom gets mad when she finds out that her husband (Tom Everett Scott) is working from the road and seems to not understand that while he should have taken the time off getting himself fired isn't going to help. The older brother (Charlie Wright) is so dumb that it crosses that "endearing" line and just gets irritating. By the time the end rolls around the sheer level of coincidences become impossible to ignore, and just when you think the movie is ending it tacks on another few minutes of a pointless subplot that no one really cares about.
Diary Of A Wimpy Kid: The Long Haul relies far too much on dated cliches, not a single joke lands and there isn't a likable person in the entire family save for the baby, and that's because he's a baby. The fourth installments of franchises are rarely good but this one makes the previous three movies look like high art by comparison.
---
---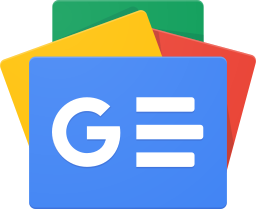 Stay up-to-date and support the site by following Bleeding Cool on Google News today!