A long time ago, JH Williams III drew the DC/Wildstorm series Desolation Jones, written by Warren Ellis. He left after the first arc and the second arc… faded away.
But this week, in Batwoman #2, there's a rather familiar sight lurking in the background in one of William's trademarks double page spreads.
Not only that but there seem to be a few familiar comic book creators milling around there as well…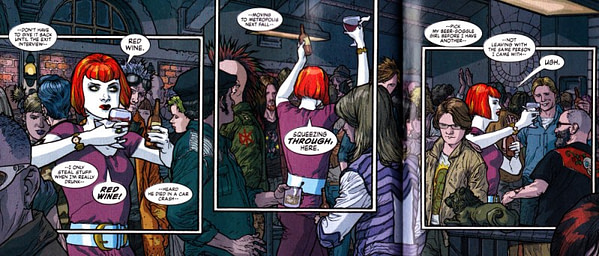 Comics courtesy of Orbital Comics, London.